Best One Day Tour in Fes- Day Tour in Fes – Day Trip in Fes – 1 day in Fes – Fes Day Tour
#1 One day tour in Fes Itinerary corvring : A full day Tour To the Medina of Fes city and its Ramparts with a tour Guide and Private Driver.
Day tour in Fes |Top one day trip with Tour Guide Full Day Morocco Tours Travel | Fes excursion | Fez in one day trip | Day tour from Fes| Day trip Excursion Full Day of Fes City – 1 Day tour in Fes . Fes Excursion Day tours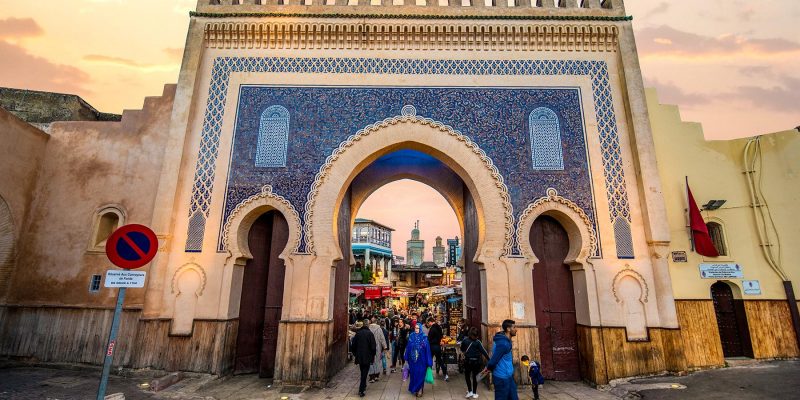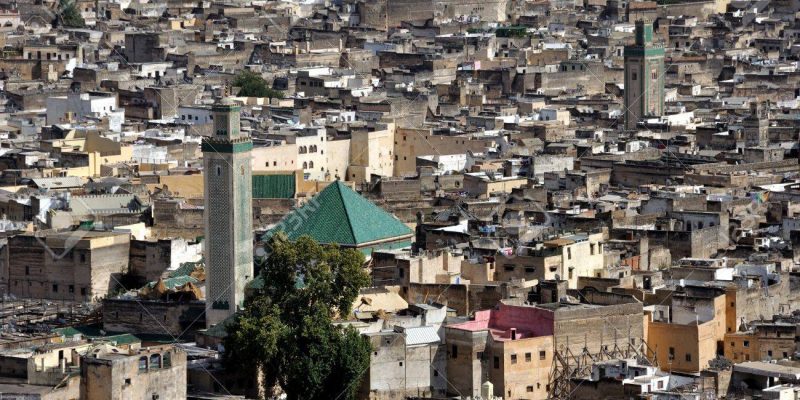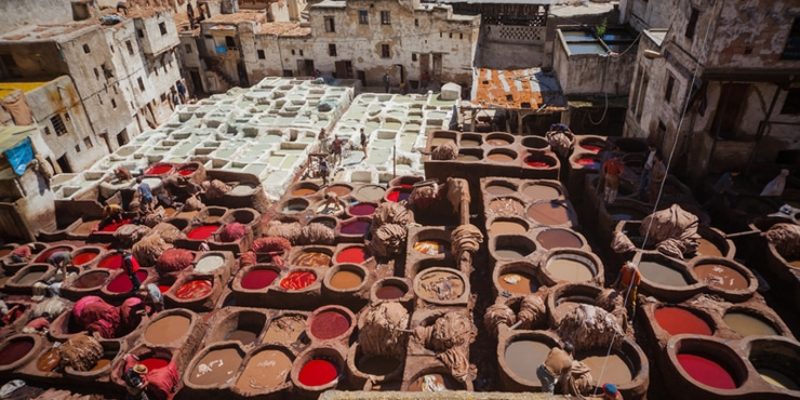 Full Day Day in Fez Medina With Tour Guide
Safe to Travel   

Nature 

 Price Inclusive     

  

Activities Optional   Flexible bookings   
Pick up & Drop Back
Instant Confirmation 
Welcome to Fes – the cultural and spiritual centre of Morocco. It's hectic, chaotic and intense in every possible way, and you'll either find it thrilling or extremely exhausting. However, it's a city of well-preserved traditions and handicraft industries and one of the most exciting places to visit in Morocco. One day in Fes will be a perfect trip for first-time visitors to explore its frenetic Medina, immerse themselves in the local way of life and, finally, leave with some very strong impressions.one day in fez  one day in fez one day in fez     
Morocco is a year-round destination, which means you can visit Fes pretty much whenever you want. However, when it comes to the weather conditions here, some months can be more enjoyable for your stay than others. The period from November to March is likely to be chilly, especially at night, but it's still a great time to escape cold European winters and enjoy temperatures of up to 18°C (64°F) during the day. Pleasant average temperatures occur from April to June and September to October. Summer can be unbearably hot, so in case you cannot stand extremely high temperatures, don't even think of traveling then..one day in fez  one day in fez one day in fez        .one day in fez  one day in fez one day in fez     
Traveling at the time of Ramadan (the ninth month in the Islamic calendar), when Muslims fast from sunrise to sunset, can bring you a slightly different experience since many restaurants and bars operate on a different schedule at that time..one day in fez  one day in fez one day in fez      .one day in fez  one day in fez one day in fez      .one day in fez  one day in fez one day in fez     
Fes is the second largest city in Morocco, located in the northern inland part of the country.
The city was founded in the 8th century by the Idrisid dynasty. In the 11th century it already had a great reputation for its madrasas (religious schools) and merchant activities. A century later, the expansive population growth made Fes the largest city in the world, with the number of people living there reaching 200 000. From the 13th to the 15th century, Fes regained the status of the country's capital. Many of the city's most famous landmarks, mosques and palaces were built during that time. During the 15th century, the Jewish quarter Mellah was built, since many Jewish migrants found their home in Fes. At the beginning of the 19th century, the city lost its influence and was no longer the capital. 
Today, the medieval Medina (Old Town), known as Fes el Bali, is one of the best preserved old towns of the Arab-Muslim world, listed as a World Heritage Site.
Follow this guide and make the most of your trip even if you're short on time. These are the top sights and things to do during your one day in Fes.
There's no better way to start your morning than eating a delicious breakfast. Out of many restaurants scattered around the city, one small eatery stands out. Made in M is a charming and cozy place with outstanding décor and peculiar ambience offering several breakfast options. Their food can be described as a fusion of European and Moroccan. It's more of a tourist spot than a local place, but expect nothing but great food and extraordinary hospitality. .one day in fez  one day in fez one day in fez      .one day in fez  one day in fez one day in fez     
Wander the streets of Fes el Bali
Nothing beats the atmosphere of the streets in Fes Medina. The fusion of sounds, aromas and colors – it's almost enough just to wander its labyrinths and do nothing but indulge in all that scenery. Fes el Bali is one of the world's largest urban pedestrian zones, which means you don't have to worry about cars. However, the streets are narrow and crowded and besides all the tourist and local crowds, bikes and scooters, you'll find mules and donkeys transporting goods like in the old times. It's really not hard to get lost in the medieval labyrinth layout of the Old Town, so in case you want to stay on a familiar route stick to the two main shopping streets – Talaa Seghira and Talaa Kebira.
In case you're wondering about the souks (markets), they are everywhere around you. Discover the local craftsmanship and buy unique Moroccan souvenirs like colorful carpets, ornate pottery, natural beauty products, argan oil, Moroccan spices and leather babouche slippers among many others. Products are similar to those in Marrakesh souks, but can be purchased for lower prices. Some products can be found at fixed prices, but buying at the souks usually requires some haggling skills..one day in fez  one day in fez one day in fez      .one day in fez  one day in fez one day in fez     
Pay a visit to one of the Madrasas
Besides mosques, there are many other religious and cultural sights inside Medina. You should definitely pay a visit to one of the two historical Islamic colleges – Madrasa al-Attarine and Bou Inania Madrasa. Since you only have one day in Fes, there's no need to visit both, but definitely take some time to explore one of them. They're both impressive and pretty similar with their intricate carvings, beautiful zellij (colorful tilework) and plastic work with Koranic verses all over the inner courtyard. ONE DAY IN FES ONE DAY IN FES ONE DAY IN FES ONE DAY IN FES
Make sure to visit the upper floor where you'll find student rooms that overlook the courtyard. Bou Inania Madrasa is the only madrasa in Fes with a minaret, and this can be seen from many restaurant rooftops around. Muslims can also visit the impressive University of Al Quaraouiyine – the world's oldest existing educational institution. 
Check out the Bab Boujeloud
In case you follow one of the two main streets (Talaa Seghira and Talaa Kebira), you'll eventually  end up at the Blue Gates (Bab Boujeloud). It's a relatively new gate to Medina, built in 1913. Admire the stunning archways from both sides – the tiles facing Medina are green, since it's the color of Islam, and those facing the street are blue, which is the color of Fes. ONE DAY IN FES ONE DAY IN FES ONE DAY IN FES ONE DAY IN FES
Stop for lunch at the Nagham café
There's plenty of restaurants and street food vendors in the Old Town of Fes. While the bustling streets can be exciting for a while, most people prefer to eat in a less hectic atmosphere. That's why many restaurants offer rooftop terraces where you can enjoy your meal while looking over the city below. Head to the Nagham café right next to the Blue Gate and enjoy their fusion of Moroccan and western dishes with a panoramic view of Medina. They serve one of the best Tajines in town with several different types to choose from.  .one day in fez  one day in fez one day in fez      .one day in fez  one day in fez one day in fez     
Hold your breath and visit the Chouara Tannery
One of the most interesting attractions in Fes is the Chouara Tannery – the oldest one in the world that still operates. It's pretty hard to reach the tannery since it's completely surrounded by private buildings, mostly leather shops, which means you'll have to enter a shop to see the tannery. However, you're not obligated to buy anything (even though the vendors can be pushy), so feel free to check out the dying process from any of the shop terraces. ONE DAY IN FES ONE DAY IN FES ONE DAY IN FES ONE DAY IN FES ONE DAY IN FES ONE DAY IN FES ONE DAY IN FES ONE DAY IN FES
The tannery dates back to the 11th century and still uses the old process of dyeing leather. Stone vessels are filled with dyes and liquids like pigeon droppings and cow urine, so be prepared for an unbearable odor. Luckily, most of the vendors will provide you a fresh mint to cover the smell by putting it under your nose.
Relax at the Jnan Sbil Garden
Busy streets can be overwhelming, so it's time to leave Medina for a while. Luckily, not far from the Medina walls, you'll find the lovely Jnan Sbil Garden, a green oasis and a place of calmness. Perfect to cool off in the summer heat and relax by the lake – the locals simply love to spend their time here. Commissioned by Sultan Moulay Abdallah, these lush gardens are more than a century old, but have been recently fully renovated to their former splendor. ONE DAY IN FES ONE DAY IN FES ONE DAY IN FES ONE DAY IN FES ONE DAY IN FES ONE DAY IN FES ONE DAY IN FES ONE DAY IN FES
Hike up the Marinid Tombs for a spectacular panoramic view 
There's one particular point from which you can have the most beautiful panoramic view of Fes. Take a gentle 30-minute hike to the top, and you'll get to the Marinid Tombs, the ruins of two monumental tombs with large horseshoe-arch entrances. It's still a mystery for whom they were build and who was buried there, but it's assumed they were members of a royal family. Today, the place is famous for the scenic view over the Fes Medina that gets especially beautiful at sunset. On your way to the Marinid Tombs, you can stop at Borj Nord, an old fort that houses a museum of weapons and armor from different eras. ONE DAY IN FES ONE DAY IN FES ONE DAY IN FES ONE DAY IN FES ONE DAY IN FES ONE DAY IN FES ONE DAY IN FES ONE DAY IN FES ONE DAY IN FES ONE DAY IN FES ONE DAY IN FES ONE DAY IN FES 
Private tour of Fez with a local guide

Visit the UNESCO-listed medina, or old city

Learn about local history

Customizable tour can be tailored to you All transport by private vehicle

Pickup and drop-off at your hotel





✘

Gratuities 

✘

Lunch

✘

Drinks

✘

Tips
Fez Desert Trips you might also like :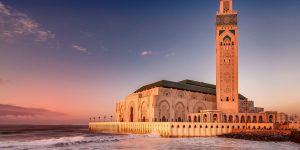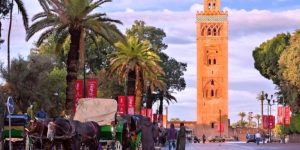 Fez Desert Tours Packages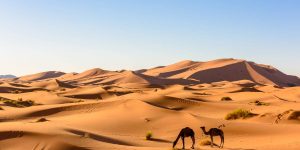 Fez Full Day Trip Packages