DAY TOUR FROM MARRAKECH TO ESSAOUIRA . 
  day tour from Fes To Mouay Yaccoub Itinerary Day tour to Essaouira  corvring : Fes Sidi Hrazem Moulya Yacoub
Day tour from Fes to Moulay Yacoub Hot Spring – Morocco Excursion – Fes Day trip – fes to moulay yacoub in one  Day – Fes Tour guide in 1 Day Trip – Fez Day Tour
Day Tour From Fes To Hot Spring Moulay Yaccoub Morocco Highlight: 
Overview
"Day trip from fes " The Moulay Yacoub Hot Springs are renowned for their natural mineral-rich waters and lie just a 30-minute drive from Fez. On this tour, visit the traditional spa town of Moulay Yacoub, in the foothills of the Rif mountains; peek inside the historic baths; then relax and unwind at the Moulay Yacoub Modern Spa. Spa treatments are available for an extra cost. " Day trip from fes ". Day trip from fes  Day trip from fes  Day trip from fes 
Relax in the thermal pools at Moulay Yacoub Modern Spa

Guided walking tour of Moulay Yacoub village and souks

Choice of morning or evening tour to suit your schedule

Hassle-free round-trip transport from Fez by private vehicle
MOULAY YACOUB
Moulay Yacoub is a spa located a few kilometers northwest of the city of Fez, in the relaxing scenery and hilly, in a valley surrounded by barren mountains, this station was built in the 90s, according to the Hydrotherapy international standards. Day trip from fes 
Your hot springs day trip starts When Your  driver picks you up at 10:00 am from your Fes Riad or Hotel in order to Visit the hot springs of Moulay Yacoub Located in a small Berber village at the foothills of the Rif mountains about 25 minutes drive from Fes. The waters know for their healing powers, spend a pleasant day trip for a swim and a hot bath.
Itinerary of Day trip from Fez
Stop At:   Moulay Yacoub Station Thermale & Spa Vichy Thermalia Spirituality, Health, Well Being, and Beauty, that is what Moulay Yacoub is all about. Our day excursion to these thermal hot springs that serves Moroccan and pilgrims from around the world since the dawn of time can be so rewarding for the cultured, health-oriented and even holistic travelers and globe trotters. To Moroccans, this legendary place has always being a part of rituals and beliefs that dominate early societies who believe in the power of nature and the power of natural healing. These hot springs of Moulay Yacoub have always attracted, still today, people who suffer from Rheumatism, muscle aches and skin disorder, and arthrosis. A legendary story was woven through the centuries of use that Moulay Yacoub, a Sufi Master, a king, a commander of the Faithful or as we simply call it in our colloquial Moroccan a man of Baraka,( Virtual blessing). A place we visit, a place we believe in its natural power of healing. The legend narration has woven different tales through the centuries about the purpose of these Sulphuric Natural Spring adding to it a virtual blessing to make out of this place a healing pilgrimage or at least a relief recreational place for visitors from all webs of society. Moulay Yacoub Baraka was passed to his daughter Lalla Shafia or simply "the Healer" who took over the opposite hill to Moulay Yacoub and established on it a sanctuary for those who can reach her tomb at the top of the steep hill to healed from all diseases. Through the centuries, she earned more recognition than even her father Moulay Yacoub, especially among women. In this mountain village, we still find the traditional baths that serve the pilgrims forever, the records show its existence in rivalry with Roman Hot Baths 300 BC. It is also a modern spa that has been established with Vichy Thermalia care treatments, E.N.T conditions, and articular pathology. Moulay Yacoub Spa facilities also feature sporting areas (cardio-training room, giant thermal pool, etc.) and equipment aimed at relaxation like saunas and hammams). The modern and refined architecture of this Spa facilities set the focus on providing a serene atmosphere. The building tones with the unspoiled landscapes of Moulay Yacoub, making the Spa (Moulay Yacoub – Morocco) a unique place for at least a day getaway from Fez and other Morocco destinations. Day trip from fes  Day trip from fes  Day trip from fes  Day trip from fes  Day trip from fes  Day trip from fes  
Marrakech excursion you might also like :
Safe to Travel   

Nature 

 Price Inclusive     

  

Activities Optional   Flexible bookings   
Pick up & Drop Back
Instant Confirmation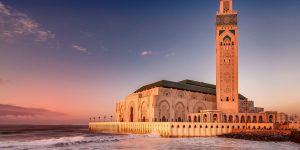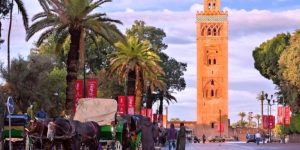 Fez Desert Tours Packages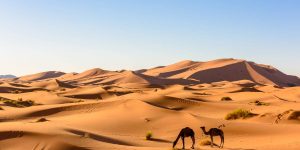 Fez Full Day Trip Packages