MOTORCYCLE KTM FROM MERZOUGA AROUND DESERT & DEEP SAHARA DUNES RIDE KTM IN MOROCCO
Discover the true meaning off-road Ride KTM Moto and experience Merzouga Morocco desert KTM motorcycles tours adventure​ KTM Moto , Moto Adventure Trip Around Merzouga Desert Sahara .
Best moto tours Merzouga  – Motorbikes tour Morocco – Motorbikes travel Marrakech – KTM Morocco tours – Desert KTM tours Morocco – private motorcycle tours in Morocco – Merzouga desert tours – Morocco KTM tours
Merzouga Morocco desert KTM Motorcycles Tours Adventure 
2 days KTM Moto tour around Merzouga desert
2 DAYS KTM MOTO ADVENTURE TRIP AROUND MERZOUGA DESERT
DEPARTURE :
Departure is anytime during the day between sunrise to sunset.
RESERVATION :
Reservation is not necessary, but we recommend you to contact us in advance or once you reach Merzouga desert.
RECOMMENDED :
Bring your camera to capture amazing desert scenery.
We recommend you to wear shoes, also comfortable clothing and sunglasses.
Our Suggested 2 Days Moto Ktm Itinerary :
DAY 1 : MERZOUGA – TISARDMEN – FOSSILS – VISIT NOMADS – MERZOUGA:
Today after breakfast we start our Moto  ride in Merzouga by introducing the Moto equipment. Once you ready for a ride, we will drive across the high dunes in Erg Chebbi. You will experience the beauty of Sahara passing through oasis around villages and places as Tisardmine , Azrkam , and also Saf Saf. We stop for having a piknic lunch and tea. We explore desert dunes , we visit Nomad people and then we drive back to Merzouga village.
DAY 2 : MERZOUGA DUNES ERG CHEBBI – ROAD PARIS DAKAR – MERZOUGA:
Today our Merzouga excursion continues and after breakfast we enjoy a ride around the dunes. We also drive in the way of former Rally Paris Dakar route. After full day of adventure we return to village and our Moto 2 day Merzouga tour finishes.
4 days KTM Moto tour around Merzouga desert
5 days KTM Moto tour around Merzouga desert
NOTE : that all our Merzouga Morocco desert KTM motorcycles tours adventure are guided; by professional desert drivers / tour guides who boast all the necessary experience and knowledges.
Also we are all fully safety; and committed to promoting responsible adventure travel; and outdoor holidays in an effort to guide all outdoors enthusiasts to choose the road less traveled in the Sahara desert. Please don't hesitate to contact us to prepare and costumize your desert KTM motorcycles tours as you wish it to be; that suits your needs, budget, and requirements; if our Merzouga Morocco desert KTM motorcycles tours adventure listed does not match what you're looking for, and dreamed to do and see in Morocco desert Sahara.
Marrakech excursion you might also like :
Safe to Travel   

Nature 

 Price Inclusive     

  

Activities Optional   Flexible bookings   
Pick up & Drop Back
Instant Confirmation 
Ride KTM Moto in Merzouga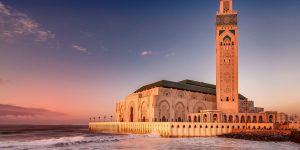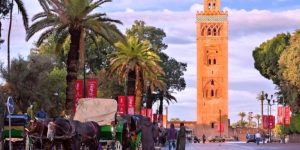 Fez Desert Tours Packages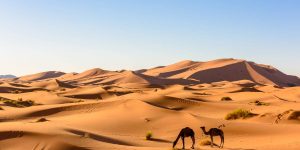 Fez Full Day Trip Packages