3 Days New Years Eve Desert Tour From Marrakech
3-Days New Years Eve Desert Tour From Marrakech To Merzouga Trip 
3 Days New Years Eve to Merzouga Desert Tours: Morocco Tours Travel | New Years Eve from Marrakech Adventure Tours |3 days tour from Marrakech new yaesrs eve | 3-Days 2-Nights Morocco Wildlife Holidays Tours |3-Days Deseret trips, holidays and vacations .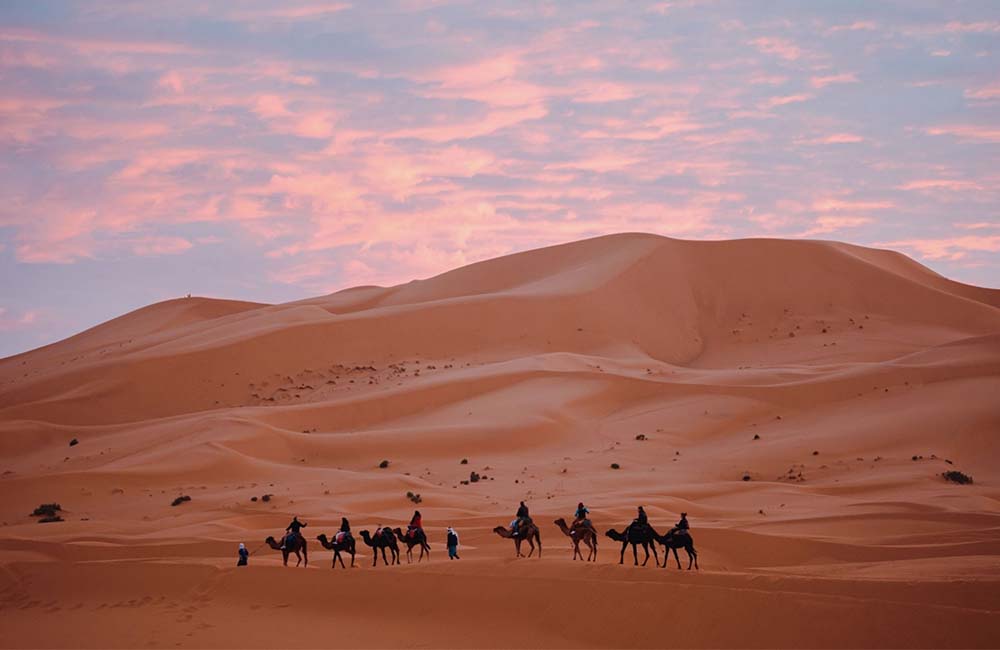 3 Days New Year party  in Desert - Morocco Tours
If you want to explore Morocco Desert in the New Years Eve and you are on a budget, then our Cheap  Marrakech desert tour  is a right choice for you. These 3-days 2 nights special package includes meals, accommodation, transfers and sightseeing activities.  Take  best 3 days desert tour  if you are looking for a flawless time. If you love heritage and culture, you can take up World Morocco tours to explore the 3 Days New Years Eve desert Tour from Marrakech To Merzouga . Do you love nature? Take the south Morocco  hill station tour or the Merzouga desert tour. Are you planning a relaxing time? You can choose nightlife style Sahara Desert  tour packages or stick with World Morocco  spiritual vacation time.
Take this adventure and experience an escapade that'll truly satisfy your wanderlust. This best of adventurer's dream journey.
3 Day New Years Eve Desert Tour Merzouga desert trip from Marrakech
Merzouga is a Berber town at the border of the Sahara desert. Every tour going to the dunes will pass by Merzouga. The city itself is quite small and it is the departure point of the camel ride to the night camps in the desert. Usually, you will be able to ride a camel for a couple of hours in the sunset to reach the desert camp, in which you will sleep in comfortable tents. Before the night, a Berber dinner with music is provided to the guests. You will be able to spend the night as you wish, climbing the dunes and looking at the stars. Since the desert has almost no artificial light, the sky will be full of stars. 
Itinerary of Private New Years Eve Desert Trip to Merzouga camel ride 3-days desert tour details:
This Morocco  New Year's Package for  Every Years will send you into the new year with glitz and excitement! You're going to see the best of the city, from the classics like Of Iat Ben Hadou Kasbah , Stand in Cenima City Of Ouarzazate, an unparalleled places and landscap. You'll Rida Camel in deep of Sahara Desert of Merzouga  the world's most luxurious Camp and standard and the resplendent Draa Valley. Top it all off with a World Morocco Tours into some of the oldest sands of time.
Day 1 : 30 December : Marrakech To Ouarzazate
Option to visit the Atlas Studios in Ouarzazate and continue to Dades Gorge via Skoura and Rose Valley (Kelaa Mgouna) where, in spring, Berber children line the route selling garlands of fragrant roses. Leave the main route at Tinerhir to see Todra Gorge, the highest gorge in Morocco just 20m wide and over 300m high. Arrive at the edge of the dunes to take a camel trekk in Erg Chebbi, with a camel guide, and sleep in a nomadic tent in the camp.
Day 2 : 31 December : OuarzazateTo Merzouga
Wake up early morning to enjoy the sunrise on the top of the dune in the Sahara Desert then have your breakfast. After these beautiful moments, you will ride your camel back to the hotel where you can shower. We depart towards Tineghir passing by Erfoud and Tinejdad. Have a break for lunch. In the afternoon, we will continue to Todra gorges via Tineghir. Stopping along the way for photos and admiring the views. Arrival to Todra Gorges to enjoy its marvelous Canyons views while hiking on foot. Dinner and overnight at the hotel.
Day 3 : 1 Junuary : Merzouga To Marrakech
The remainder of the day is spent driving back to Ouarzazate. Stop for lunch in there before crossing the High Atlas once more down the Tichka pass to arrive in Marrakech in the evening. You will need to book a hotel for this night in Marrakech Note :
Flexible 3 or 4 days (or longer) can start December 29, 30 or 31; also starts from/ to Fes. If the itineraries that we offer does not match what you're looking for ,contact us and we will prepare the trip to your needs and requirements.
Pick-up & drop off at/from your hotel, Riad or Airport
 Transport by private vehicle with A/C
 Driver/Guide speaking English
 1 night in Merzouga Hotel (Breakfast & dinner)
 Camel Trekking ( Camel per person)
 Overnight in Desert Camp (Breakfast & dinner)
 SandBoarding (if interested)
 Fuel