3 Day Tour From Marrakech To Fes
Best 3-Day Tour From Marrakech To Fes
3-Day Marrakech desert tour to Fes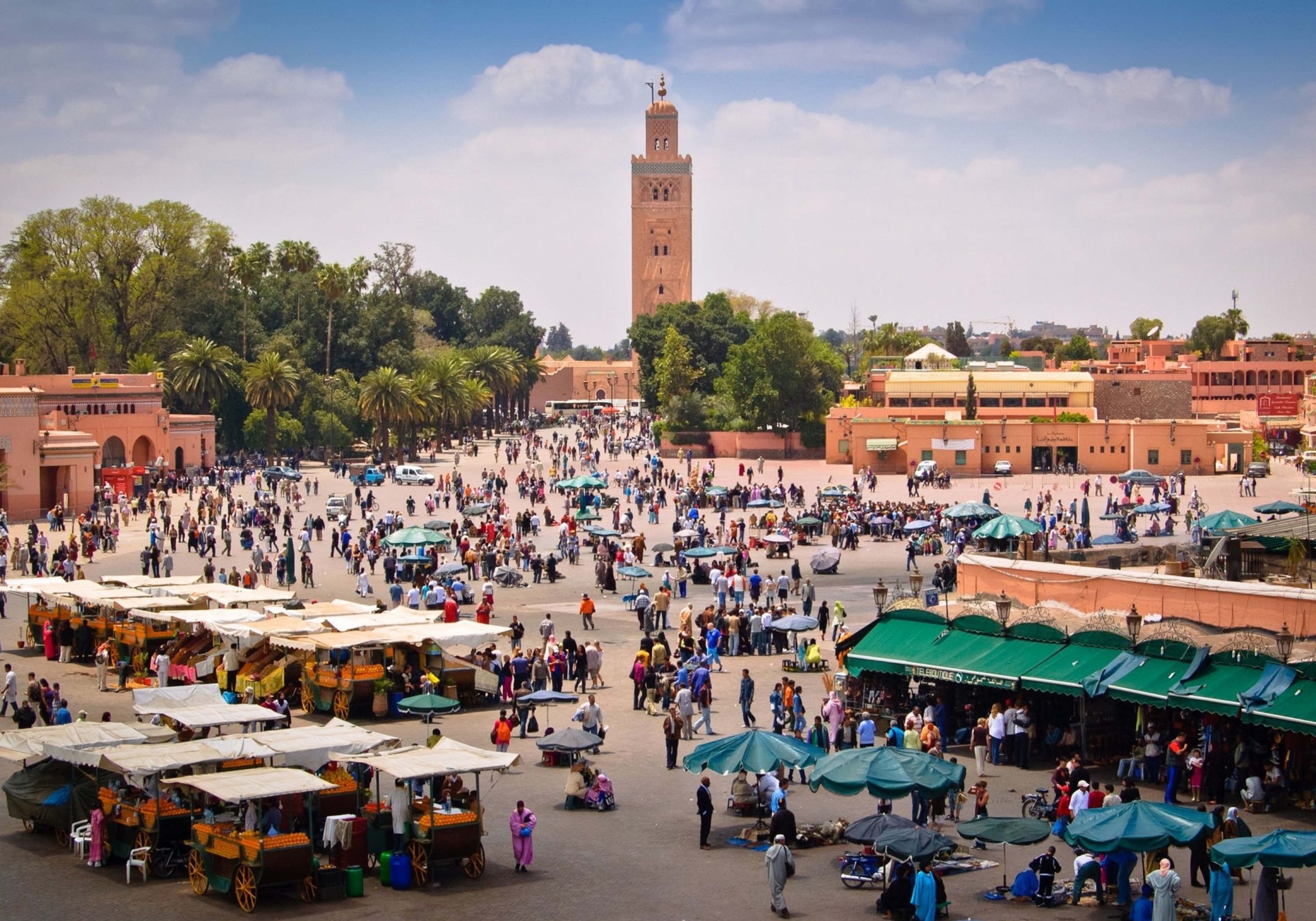 best 3-Days Tour from Marrakech to Fes
Best 3-Days Tour From Marrakech To Fes is our most popular Morroco Desert Tour departing every day from Marrakech and it is perfect for those who want to discover the deep Morocco Sahara desert and don't mind long hours driving (especially on day 3). The Tour from Marraekch to Merzouga Desert Safari  is rich in scenery
best 3-Days Tour from Marrakech to Fes We have specifically designed tour packages covering numerous parts of the country here. You will never be bored as you will be busy admiring one scene after another. The dramatic landscape change is amazing: From the fertile Haouz planes around Marrakech, to the High Atlas Mountains, then to various valley and oases, and at the end, rocky plateaus followed by the breath taking Erg Chebbi sand dunes.
Take up the classic golden triangle tour or  best best 3-Days Tour from Marrakech to Fes  if you are looking for a flawless time. If you love heritage and culture, you can take up World Morocco tours to explore the Sahara Desert Tour in 3 Days From Marrakech To Marrakech. Do you love nature? Take the south Morocco  hill station tour or the Marrakech desert tour. Are you planning a relaxing time? You can choose nightlife style Sahara Desert  tour packages or stick withWorld Morocco  spiritual vacation time.
best 3-Days Tour from Marrakech to Fes
Browse through our 3-days Desert Tour  itineraries and choose one to enjoy an enchanting time in Morocco 
Merzouga is a tiny city out at the edge of Erg Chebbi in the Sahara Desert. This town is just 20 km away from the border to Algeria where the traditional paved road comes to an end, and the amazing Sahara Desert dunes start. Merzouga desert is one of the most common points of Bivouacs and Moroccan Camel treks. The three day desert tour from Marrakech to Merzouga is one of the most coveted Morocco desert tours.
Departures from Marrakech occur on a daily basis. This Marrakech to Fez  tour is packed with many sites, making your tour interesting as you'll be experiencing one scenery after another. The incredible change of landscape is stunning: From the Haouz plains near Marrakech to several valleys and oases including High Atlas Mountains, rocky plateaus, and the dramatic Erg Chebbi dunes. So if you'd like to discover the deepest of Moroccan desert, this is the best trip for you.
Best 3-Day Desert Tour From Marrakech to Fes summary :
Day 1:Marrakech-high Atlas – ait ben hadou- Dades Valley
Day 2:Dades Valley – Gorg Todra – Merzouga
Day 3:Merzouga – Erissani – Fez
Itinerary of Private Marrakech to Fes camel ride 3-day desert tour details:
 Start in Marrakesh and end in Fes! With the adventure tour 3 Days Marrakech to Fes Desert Tour with Luxury Camp, you have a 3-day Marrakech to Fes Desert Tour tour package taking you through Marrakesh, Morocco and 10 other destinations in Morocco. 3 Days Marrakech to Fes Desert Tour with Luxury Camp includes accommodation in a hotel as well as an expert guide, meals, transport. 
Also we offer shared Marrakech to Fes desert tour via Sahara Desert on Morocco small group tours, please note that you will only share the transport, if you are interested in 3 days Marrakech to Fes via Merzouga Desert on private or shared trip ending in Fes with best prices please feel free to contact us anytime.
The trip of 3-day Marrakech desert Tour  To Fes, will allow you to live an unforgettable experience, by visiting the first day of Ksar Ait Ben Haddou a true heritage which is part of the UNESCO World Heritage, in the afternoon we continue our road through the road of 1001 kasbahs and the valley of roses to the valley of the dades, where we will be housed in a charming Auberge or Hotel (according to your budget), the next morning around  we will continue our way with the visit of the wonderful gorges of Toudgha, in the afternoon we will join our camping camp with tents nomads at the foot of the desert sand in erg Chebbi, Morocco's highest sand dunes with their truly exceptional and unique red color of their kind in the whole world, to spend a night under a sky richly decorated in bright star
Day 1: Marrakech-Atlas Mountains-Kasbah Ait Benhaddou-Dades Valley
Your budget  3-days desert trip from Marrakech to Merzouga will start early in the morning with a drive east of Marrakech past small suburban towns to the High Atlas Mountains. A few stops will be made to take photos, enjoy the scenery, stretch your legs and drink a cup of coffee.
Drive uphill on curvy roads to the famous Tizi Ntichka pass before you reach Kasbah Ait Ben Haddou, the first major stop today for sighseeing. The Berber fortified village of Ait Ben Haddou is a UNESCO listed landmark and is also known a set for major Hollywood epics, just to name a few movies that used the village for shooting: Kingdom of Heaven, Lawrence of Arabia, and Gladiator. Cross the river separating the Kasbah from the main road and explore the village at leisure. Should you wish to hire a local guide, they are available onsite.
After lunch at leisure at one of the local cafes, continue to to Dades valley driving past Ouarzazate, Skoura Oasis, Klaa Mgouna, the capital of the valley of the roses, and famous for its rose water artisanal distillation factories.
Upon arrival at Boumalne Dades, Follow Dades River on a tiny road passing by different fortified Kasbahs located on the side of the road to Dades Canyons. You will arrive to your hotel late in the afternoon.
Day 2 : Dades Valley-Tinghir-Sahara Desert
After breakfast, drive through the 1001 Kasbahs road to Tinghir. Upon arrival to this marvelous oasis, you can enjoy a walk along Todgha River Banks. Visit Berber Villages and Ksours. Only when you reach the amazing huge cliffs of Todgha canyons, you will realize your morning adventure was really worth it!
Treat yourself to a delicious Berber lunch at leisure in the Gorges before you continue to Merzouga.
Upon arrival at Erg Chebbi, meet your camel caravan where the road end. Ride your camel and drive over the colour changing sand dunes to watch one of the most dramatic sunsets ever.
Arrive at your Sahara desert camp just before it gets dark. After you settle in your tent, Enjoy climbing one of the nearby sand dunes to marvel the tranquility of the desert. A well deserved Moroccan dinner will be served under the stars. Now, you will get ready to test your drumming skills with the nomads. Around the camp fire, your camp hosts will entertain you with their Tamtam drums. Take advantage of the near by dunes exposing a great display of shooting stars and crystal clear constellations.
Day 3 : Start From Merzouga To Fes Via Rissani Ifrane
In the morning you can get up early, take a walk over the sand dunes and watch the sunrise from just behind the Algerian border, which is about 31 miles (50 km) from Merzouga. You will take camel back to the hotel in Merzouga, where you will take shower and have breakfast. From there you will take the road to Fez. En-route you will have stops for rest and lunch. You will reach Fez in the late afternoon or evening.
Cross the High Atlas Mountains with its pass of Tizi Ntichka
Walk to the world heritage site of Kasbah Ait Ben Haddou
Climb up to Dades canyons
Visit Todra gorges and Tinghir oasis
Ride a camel in Erg Chebbi to watch the colour-changing sunset
Spend the night at a Berber desert camp at the Sahara desert
Pick up at hotel, riad, airport or wherever you want

Tour transport 4×4 or Minubus with air conditioning

English-speaking driver

Fuel, tolls and all associated expenses.

Prive tours ( Not group )

hour and a half tour in camel with related guidance

Party with drums in berber tent.

Guide speaks enlglech

Tours days

1 nights in kasbah (hotel )

1 night in Berber tent
Map 3 Days Desert Tour from Marrakech to Fez