THE BEST OF MOROCCO TOURS
private & Tailor made tours - city Tours & Sightseeing - Shore Excursion& Day Trip Explore Now
Best 7-Days Desert Tour From Casablanca To Marrakech Via Merzouga Camel trekking  – Marrakech Desert Trip 
#book 7-Days Itinerary Covering:  Casablanca – Rabat-Chefchaouen-meknes-fez-merzouga-Ouarzazate-Marrakech
Tour from Casablanca Marrakech Desert Tours: Morocco Tours Travel | Casablanca Adventure Tours | 7-Days 6 Night Marrakech Desert Trip | 7 Days 6 Nights Morocco   Holidays | 7-Days 6-Nights Morocco Wildlife Holidays Tours | 7-Days Deseret trips, holidays and vacations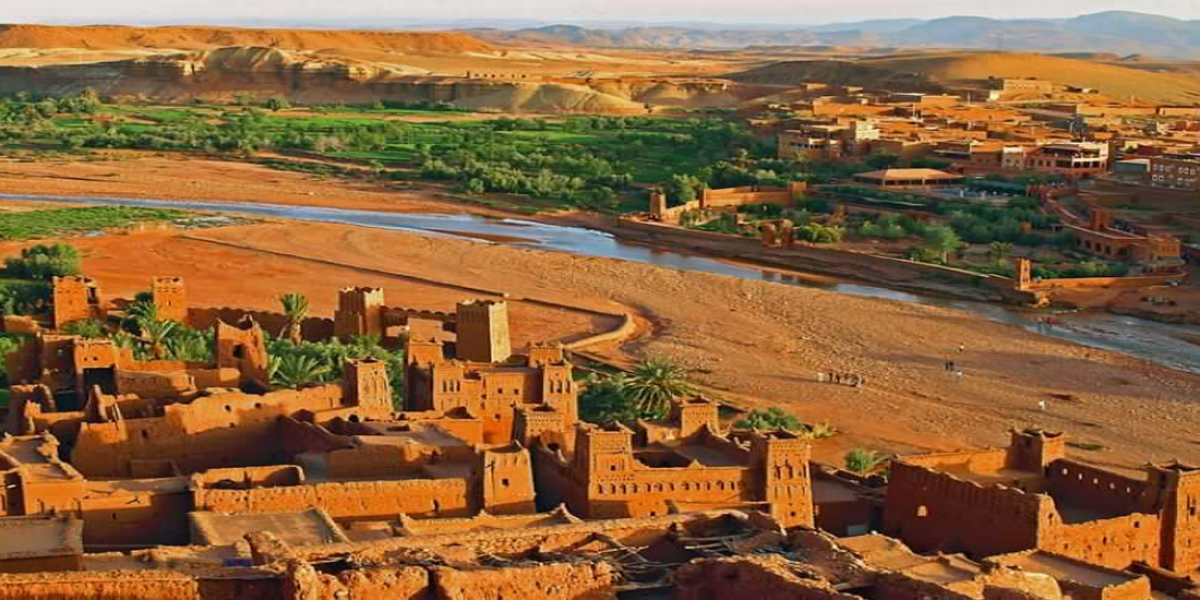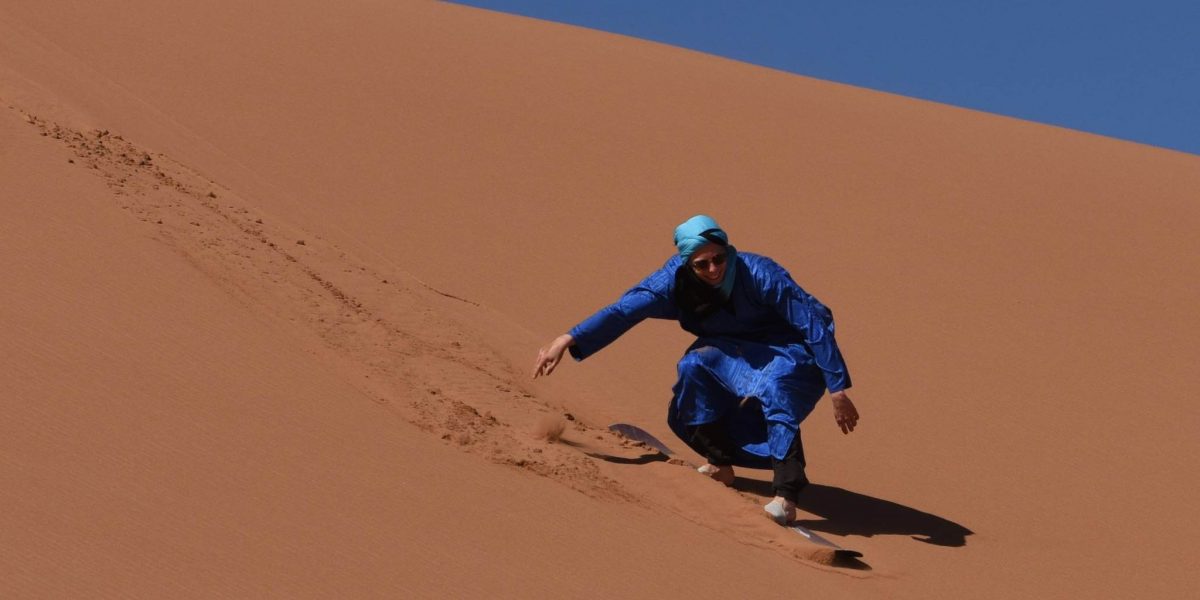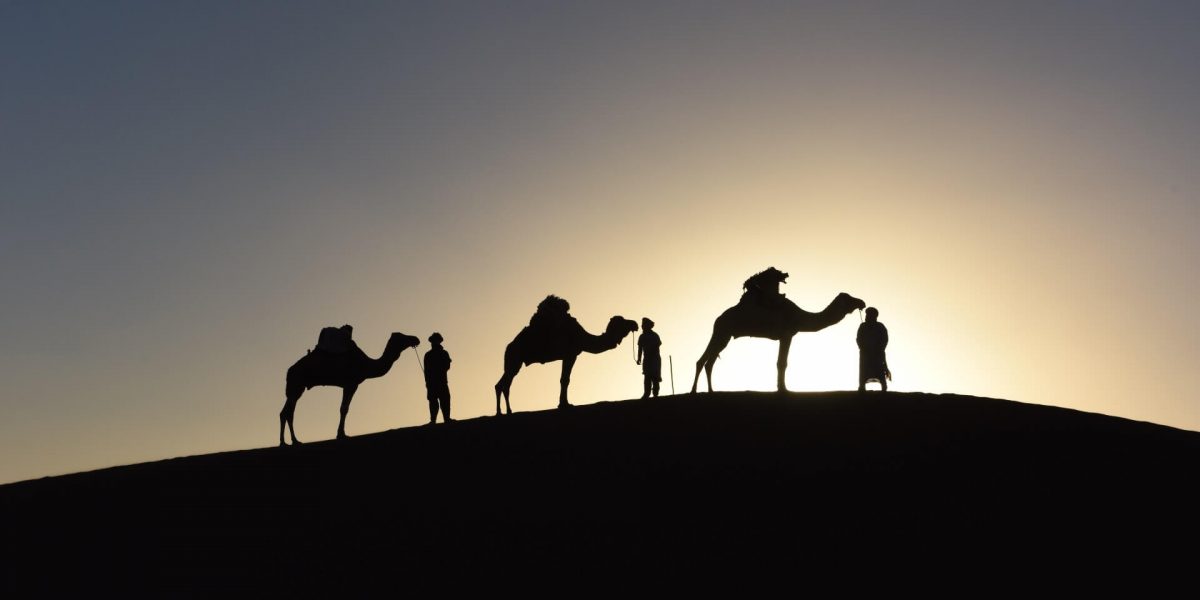 7-Days Tour From Casablanca to Marrakech Via Merzouga Desert Tour
Activity Schedule :
Safe to Travel // 

Nature

 Price Inclusive //

  

Activities Optional // Flexible bookings //
Availability: Daily

  //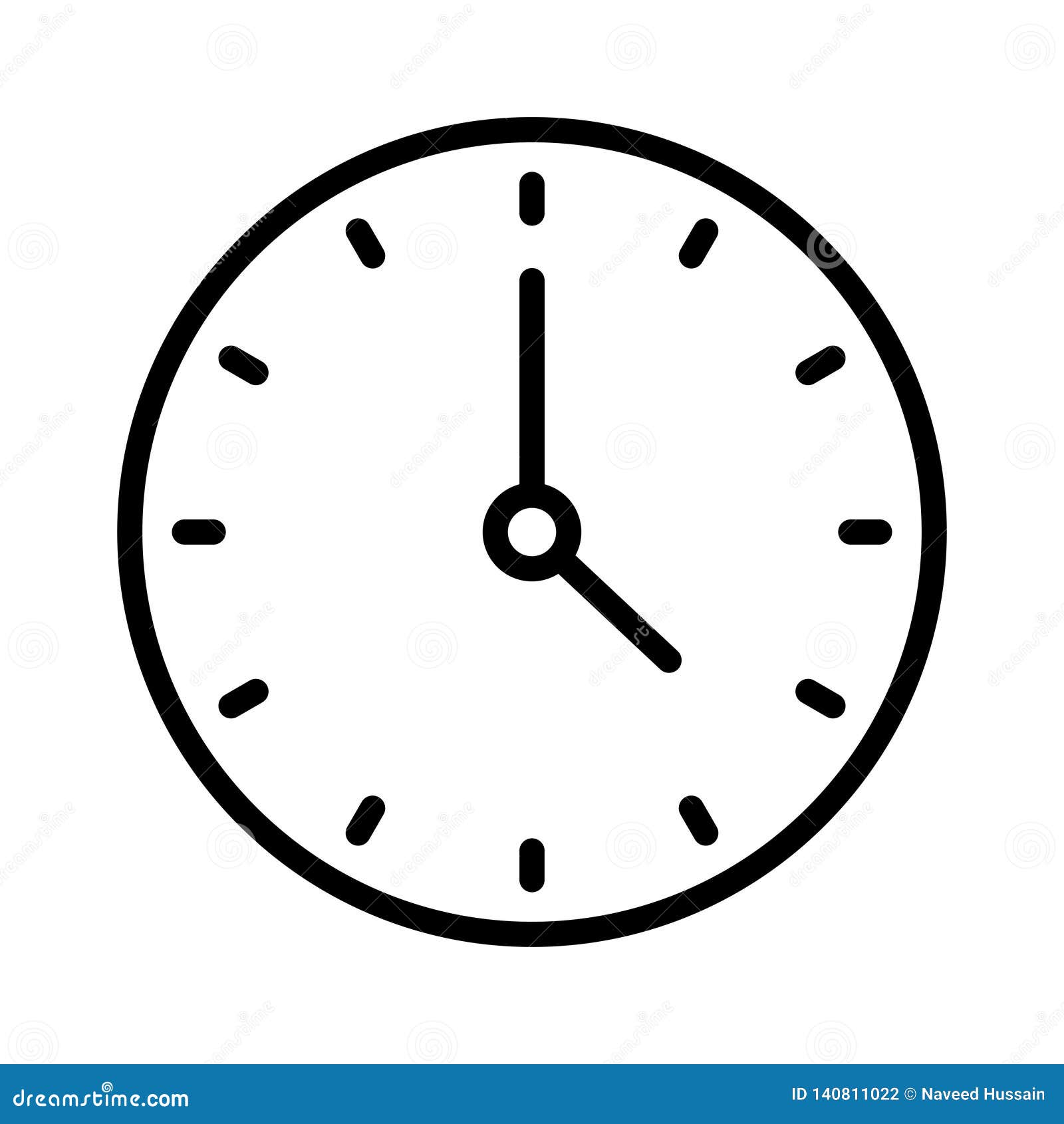 Starting Time  :8 AM

   //
Pick up & Drop Back  //
Instant Confirmation 
Book Your Best 7-Days From Casablanca to Marrakech Via Merzouga Desert Tour
Are you planning a week of enjoyment? We have specifically designed tour packages covering numerous parts of the country here. Take up the classic golden triangle tour or  best 7-days desert tour  if you are looking for a flawless time. If you love heritage and culture, you can take up World Morocco tours to explore the 7 Days desert Tour from Casablanca  . Do you love nature? Take the south Morocco  hill station tour or the Marrakech desert tour. Are you planning a relaxing time? You can choose nightlife style Sahara Desert  tour packages or stick withWorld Morocco  spiritual vacation time.
Explore Moroccan culture and diverse landscapes, just  7-days Desert Tour from Casablanca . On an Absolute Travel luxury Morocco vacation, shop Marrakech's labyrinth of souks with the experts…
7 Day Trip to Marrakech from Casablanca via  Merzouga desert trip
This all-encompassing 7-day tour highlights the best of Morocco, from cultural stops in imperial cities to natural exploration in desert landscapes. Begin in modern Casablanca and end in bustling Marrakech. You'll discover Roman ruins, ride a camel into the Sahara, visit old kasbahs, cool off in an oasis, and explore the thriving historic cities of Meknes, Fes, and Marrakech. 7 days tour from Casablanca
Departures from Casablanca  occur on a daily basis. This tour from Casablanca to Marrakech via  Merzouga tour is packed with many sites, making your tour interesting as you'll be experiencing one scenery after another. The incredible change of landscape is stunning:
This 7 days tour from Casablanca will take you to the blue city to enjoying the beautiful of the place then to Meknes to discover the Culture after to Sahara desert and allow you to experience the life there with an unforgettable camel riding trek, dinner and overnight stay in the desert camp. Furthermore, explore the old town of Fes on a guided tour and visit the oldest school in the world. Take a free time to stroll in the blue city of Morocco, and visit kasbahs (castle), gorges and valleys before arriving in Marrakech. Our private Casablanca tour starts anytime to explore Morocco.  7 days tour from Casablanca
Book Your 7-Days tour Casablanca to  Marrakech desert tour with us ,Standard & Luxury desert tour option are availibale by your choice 
What you can expect ?
Discover the peace and tranquility of life in the Sahara on this private 7-days tour from Casablanca to marrakech via  Merzouga  desert . The 7 days tour  desert camp & camel ride safari let you sleep in a nomadic desert camp, pass through Berber villages, see Africa's majestic Atlas Mountains and watch the sun rise and set on the back of a camel. Casablanca / Meknes / Volubilis/Meknes /Fez / Ifrane Visit the UNESCO World Heritage Centre Aït Benhaddou, plus the towns of Ouarzazate, Merzouga Camel trekking . Also, visit the Ziz Valley (to witness Morocco's longest river), the Golden dunes and much more. Accommodations, lunch and dinner around a campfire are also included. 7 days tour from Casablanca
best 7 days desert tour from Casablanca to Marrakech  summary :   
HERE ARE THE 7-DAY  DESERT TOUR FROM MARRAKECH TO MERZOUGA DESERT HIGHLIGHTS :
Cross the High Atlas Mountains with its pass of Tizi Ntichka
Walk to the world heritage site of Kasbah Ait Ben Haddou
Climb up to Dades canyons
Visit Todra gorges and Tinghir oasis
Ride a camel in Erg Chebbi to watch the colour-changing sunset
Spend the night at a Berber desert camp at the Sahara desert.
Visit the Hassan II Mosque and the world's tallest minaret in Casablanca
Wander the quiet, blue-washed streets of Chefchaouen
Discover souks, tanneries, and artisan workshops in medieval Fes
Explore sand dunes, oases, hidden valleys, and old kasbahs in the desert
Experience an evening at Jemaa el-Fna Square – the busiest square in Africa
Program Itinerary of

Private Casablanca to Marrakech via Merzouga camel ride 7-days desert tour details:
Here are the Highlights of 7 Days Tour from Casablanca 
Start in Casablanca and end in Marrakech Via Merzouga camel trek! With the adventure tour 7 Days Casablanca Marrakech to Fes Desert Tour with Luxury Camp, you have a 7 day tour package from Casablanca  taking you through Marrakesh, Morocco with many other destinations in Morocco. Morocco 7 days from Casablanca to Marrakech Desert Tour with Luxury Camp includes accommodation in a hotel as well as an expert guide, meals, transport. 7 days tour from Casablanca
The trips  7-days from Tour Casablanca to Marrakech via Desert , will allow you to live an unforgettable experience, Begin in the seaside city of Casablanca with a guided tour of Hassan II Mosque, featuring the tallest minaret in the world and a mosque that non-muslims may enter. Cinephiles won't want to miss a stop at Rick's Café  and Volubilis, a UNESCO world heritage site that's home to the best-preserved Roman ruins in Morocco. Take an hour or two to stroll through this ancient complex dotted with temples, shops, and houses next  magical city of Fes and its medieval medina  and visiting of Ksar Ait Ben Haddou a true heritage which is part of the UNESCO World Heritage, in the afternoon we continue our road through the road of 1001 kasbahs and the valley of roses to the valley of the dades, where we will be housed in a charming Auberge or Hotel (according to your budget), the next morning around  we will continue our way with the visit of the wonderful gorges of Toudgha, in the afternoon we will join our camping camp with tents nomads at the foot of the desert sand in erg Chebbi, Morocco's highest sand dunes with their truly exceptional and unique red color of their kind in the whole world, to spend a night under a sky richly decorated in bright star. 7 days tour from Casablanca
Day 1: Meet in Casablanca the first day
You will be met at Casablanca's Mohammed V airport to start your tour of the commercial capital of Morocco (depending on your arrival time we may drive you to your hotel before commencing the tour). This city tour will take you to see the bustling centre with its Art Deco architecture and the fashionable seaside resort of Corniche d'Aiin Diab. You will also visit the magnificent Hassan II mosque, the second largest religious building in the world, which is open to non-Muslims. 7 days tour , 7 days tour
Day 2:in the Morning in Casablanca, afternoon in Chefchaouen Via Rabat
Welcome to Morocco! Welcome to the modern coastal city of Casablanca. Casablanca's main attraction is the relatively modern and monumental Hassan II Mosque. Inaugurated in 1993, it sits on an outcrop jutting into the Atlantic and offers breathtaking views. It has a 690 feet (210 m) minaret—the tallest structure in Morocco and the tallest minaret in the world. What makes this mosque additionally unique is that it is one of the few mosques in the country non-Muslims are permitted to enter. Join a guided tour and appreciate the fine examples of Moroccan and Islamic artisanship. 7 days tour , 7 days tour
Head north to the blue-hued streets of Chefchaouen in the Rif Mountains, stopping along the way in the present-day capital city of Rabat. Explore the medieval fortification of the Chellah Necropolis and wander its Roman and Islamic ruins. Visit the Bab Oudaia gate and the Kasbah des Oudaias, a 12th-century fortification built during the Almohad reign. Next, visit the Hassan Tower, a minaret of the incomplete mosque and Mausoleum of Mohamed V. 7 days tour , 7 days tour
Carry on north to Chefchaouen. Named after the two peaks rising above the hillside town, Chefchaouen translates to "two horns". Wander the steep, cobbled streets and enjoy the picturesque blue-hued buildings. Relax in Place Outa el Hammam with a mint tea, before browsing colorful wares in the many shops. Visit the nearby kasbah (fort or fortification) and explore the 15th-century fortress and dungeon. As the day draws to a close, make your way uphill to the abandoned white Spanish Mosque to enjoy one last view of Chefchaouen as the sun sets behind the mountains. 7 days tour , 7 days tour
 

Day 3 : from Chefchaouen to Fez via Meknes Volublis 
Meet your driver and head south toward Fes. Along the way, stop and stretch your legs to visit the Roman ruins of Volubilis. A UNESCO protected site, founded in the 3rd century BCE, it remains incredibly well-preserved. Next, stop and explore Meknes. A smaller version of Fes, Meknes offers a calmer medina and shopkeepers are not as pushy to make a sale. While Meknes is quite large, the two main areas of interest are the Ville Impériale (Imperial City) and the manageable medina. Be sure to check out the grand Bab al-Mansour gate and the Mausoleum of Moulay Ismail.  7 days tour , 7 days tour
Carry on eastward to Fes. Before venturing into the medina, take the time to drive up the hill to the ruins of the Merenid Tombs for an all-encompassing view of the medieval city. The best time to visit the tombs is around dusk. The muezzin's calls to worship can be heard through the valley as the city lights begin to glow on, adding to the atmosphere. Return to your traditional riad for a warm meal and settle in for the evening. 7 days tour , 7 days tour
Day 4 : Fez sightseeing 
You will spend most of the day with a local guide exploring the attractions of Fes. The city was founded 1,000 years ago by the second Moulay Idriss. Your tour starts from the Royal Palace gate and takes you through the narrow streets of the medina to the Jewish Quarter and the Tanneries. This tour highlights all the sites with cultural and historical interest including the Bou Inania Medersa and the Karaouiyine Mosque. Afterwards you have the opportunity to visit the ceramics cooperative to see traditional Moroccan crafts. In the afternoon we will take you to admire the panoramic view over the medina and visit the new city to experience modern Fes.
Day 5 :Middle Atlas: Erfoud, Merzouga and the Sahara
We leave Fes after breakfast and take the road south for the Sahara. Our first stop will be at Ifrane, known locally as "the little Switzerland of Morocco" because of its alpine architecture; we enter the great cedar forest in the Middle Atlas Mountains where you will most likely see the indigenous Barbary monkeys swinging in the trees. We stop in Midelt for lunch and follow the Ziz Valley which has some amazing panoramic places to stop and view from. The landscape changes as the journey continues south; mountains and canyons, rivers and plateaus, nomads with their rustic dwellings and flocks of animals, and as we approach the towns of Errachidia and Erfoud, hints of the Sahara become apparent. We drive through Berber towns and villages from Erfoud to Rissani; once the capital called Sijilmassa, and the foundation of the Alaouite dynasty which is the current ruling royal family in Morocco. The open vast desert is suddenly in front of us and Merzouga awaits us and a welcoming glass of mint tea. Our camels will also be waiting to take you across the golden dunes to your desert camp for a night under the stars. Traditional dinner and Berber Music will be served.
 Day 6 : Desert towns, lush oases, and film worthy landscapes Dades valley
One of the most magical times in the day is before the sunrises, the silence is amazing and the way the light changes as the sun moves across the dunes is very special. You will be woken in time to enjoy this and then you will ride the camels back in silence to fully appreciate the tranquility of the desert and the Erg Chebbi Dunes. You can have breakfast and a refreshing shower before we take the road for our day's adventure. From Merzouga to Rissani, through adobe kasbah towns and villages, past vast palm groves, we travel to Tinghir and up into the Todra Gorge. 300 metres high and only 10 metres wide at its narrowest point, this vertical walled canyon is a magnet for international rock climbers. You can enjoy a wander along the crystal clear glacial waters of the river. We continue our tour to the next wonder; Dades Gorge, where erosion has formed some crazy rocks that are called "Monkey Fingers" as they look like fat fingers. You will spend the night in a typical hotel in the gorge and enjoy local hospitality with half board .
Day 7 : from Dades Valley to Aït Benhaddou Kasbah and Tizi n'Tichka Pass over the High Atlas to Marrakech
After breakfast, we start our day with many wonderful sights to encounter. Driving along the Dades Valley and the Valley of the Roses; also called the Road of a Thousand Kasbahs, you will see many rose coloured adobe kasbahs, fields of crops with hedges of Damascus roses which are cultivated here for their highly prized fragrant oil. In Kelaat M'gouna, we will stop at a rose cooperative where you can purchase some rose water gifts and have an idea about the processes of the roses. We continue or journey along this road to the pal grove of Skoura, then Ouarzazate; the Hollywood of Africa, and to the famous Ait Benhaddou kasbah; UNESCO heritage site and fortress. We will have lunch in the village and a short visit of the ksar. This is where they made the movie The Gladiator, the Kingdom of Heaven and the Prince of Persia, among many others. Back on the road and we cross the High Atlas mountains with its winding roads that cross the high pass of Tizi n´Tichka at 2260 metres. Here we can stop to observe the process of making Argan Oil at a women's cooperative before driving down to the plains and the medina of Marrakech.  7 days tour from Casablanca 7 days tour from Casablanca 7 days tour from Casablanca
INFO: 3 DAYS DESERT TOUR FROM MARRAKECH TO SAHARA DESERT
NOTES: 

7-Days Desert Tour From Casablanca to  Marrakech 
Reduction of 5% for cash payments .

Reduction for children between 8 – 12 sharing a room with 2 adults.

Private tour. In case of group travel (always very small number), must be informed in advance.

The order of the itinerary can vary depending on schedule of visits.

Dinner on the first day and breakfast on the last depending on flight schedules.

Programs can be modified according to customer preferences or days available for the holidays.

Departures will always be early in the morning to take advantage of sunlight
Additional info of the 7 Days desert tour from Casablanca to Marrakech
– Vegetarian option is available, please advise at time of booking if required.
– Alcoholic drinks (available to purchase)
– Children must be accompanied by an adult.
– Quad bike & Buggy driving in the dunes are not included in the price, but it is possible to add them as an extra.
HOW TO BOOK YOUR DREAM HOLIDAY
How To Book Tour Payment Methods:
3 Days Desert Tour From Marrakech to Merzouga 
Confirm & Pay a Deposit                              
If you are totally satisfied with our tour itinerary and service proposal, please send us an email telling us that you agree on our Service Proposal.
A deposit is required to confirm the booking. The balance needs to be paid in full before the use of our service. If we receive your booking less than 30 days prior to the tour start date, the payment needs to be made in full when you confirm the tour. Kindly note this may take up to 7 days or even 10 days before the money activates our account. This depends on the banks where your account and our account are open. We accept Cash, Credit Card, PayPal, Western Union, Wire Transfer.
Please double check with our travel consultant to see if all the proposed trip services are still available when you confirm the tour.
PayPal:
We deal with PayPal account holders only, means you need to be registered beforehand with PayPal in order to pay an electronic invoice that we send to your e-mail address. All in invoices are in USD or EURO currencies; MAD is not yet supported by PayPal system.
Deposit is required to confirm the booking. The balance needs to be paid in full before the use of our service. If we receive you're booking less than 30 days prior to the tour start date, the payment needs to be made in full when you confirm the tour. Kindly note this may take up to 7 days or even 10 days before the money activates our account. This depends on the banks where your account and our account are open We accept Cash, Credit Card, PayPal, Western Union, Wire TransferPlease double check with our travel consultant to see if all the proposed trip services are still available when you confirm the tour. You should read before making any payment/deposit.
Credit/Debit card Authorization Form:
For the credit/debit card payment, we only accept Visa or MasterCard subject to additional transaction fee of 4%, will be added for card processing fee on top of the package bills.
Receive A Confirmation:
After we receive payment of deposit, your reservation for touring with us is confirmed. You will receive this confirmation via email and/or written confirmation. Along with this confirmation will be useful packing and travel tips and other information that you may need to know. We are able to provide you recommendations for possible flight itineraries, Riads & Hotels anywhere in Morocco. In any case, when your airline tickets, Riads or Hotels are booked we request that you please send us your Riad/Hotel name and address for pick up or your flight information (flight number, arrival/departure date and time) if you are to be picked up from an airport.
End Of Best 3-Days Tour From Marrakech Sahara Desert
Why Should I go For  7-Days Desert Tour From Casablanca to Marrakech  ?
Chance to experience the unspoiled Moroccan Desert with a professional crew. 
Experience the thrill of a lifetime as you go on an exhilarating 4X4 drive over the endless sand dunes. 
Take in the magnificent desert sunset views. 
Enjoy camel ride and other desert-exclusive activities like sandboarding, quad biking etc. (but available only upon request). 
Cool down at the desert campsite. 
Relax in its Bedouin-style tent, smoke Shisha and get your hands tattooed with beautiful Arabic henna designs. 
Dress yourself up in traditional Moroccan Culture and pose for some great souvenir photographs. 
Enjoy a  dinner with a wide range of vegetarian and vegetarian foods. 
Watch the spellbinding belly dance and the impressively dervish Tanura performance.
Tour with Flexible Booking Policy
Change dates It is free to change your tour start date within 30 days of departure.
Choose a different tour Select a new tour run by the same tour operator within 30 days of departure. 
Inclusions
Hote Pick up and drop off in Hote / Riad

Transport by air-conditioned minivan

6 nights accommodation

Breakfast

Dinner  

Private VIP Vehicle throughout the tour + fuel

Experienced English-speaking driver (Guide)

Pick-up from your accommodation in Marrakech and drop-off in your accommodation.

Camel trek with guide, including overnight

Entry/Admission – Ksar of Ait-Ben-Haddou

Entry/Admission – Gorges du Dades

Entry/Admission – Todgha Gorge

Entry/Admission – Merzouga Desert

Entry/Admission – Jemaa el-Fnaa
Exclusions
Gratuities

Lunch

Drinks

Tips
Why Book With Us?
Electronic Voucher

Instant Confirmation

 

Fast and Secure Payment

No-hassle best price guarantee

Customer care available 

Hand-picked Tours & Activities