Merzouga Sahara Desert Activities
Morocco Sahara Experience  & Merzouga Sahara Desert Activities
Morocco Sahara Experience and Merzouga Activities : Want to find something to do in Sahara Desert? You have come to the right place. The range of outdoor activities in Sahara Desert is incredible. This guide to Sahara Desert adventure travel includes holidays and vacations, courses and lessons, experiences and day trips, hotels and other accommodation plus discounts and deals to help you plan tضhings to do in Sahara Desert.
Sahara Experience Trip " The Night Under a Million Stars "
Sahara Desert is a great destination and we are stoked to share our knowledge with you. So scroll down, look at the top adventure holidays, best action sport courses, epic extreme experiences, awesome accommodation, money saving discounts and inspiring articles in this guide to Sahara Desert adventure travel.
Merzouga is a village on the edge of the Moroccan Sahara that serves as a great jumping-off point for greater adventures into the Sahara Desert. Many people take desert tours from Marrakech or Fes that include one-night camping at a Berber desert camp in Erg Chebbi nearby to Merzouga. A night in the Sahara will give you phenomenal stargazing as well as a small look into the lifestyle of the nomadic Berber people.
Best time to visit Merzouga ?
The best times to visit the Sahara Desert are the months of May and October, when temperatures are milder. During the winter (December and January), freezing temperatures that are hard to sleep through are often recorded, while sandstorms are alarmingly frequent between January and May. The worst time to visit the Sahara is, of course, the summer (June to September), when temperatures reach dangerous heights and the heat is almost physically unbearable.
Activities you can do in Sahara Desert of Merzouga
In the world of off-road adventuring, it doesn't get any more rustic; or independent than traversing the great desert Sahara outdoors on an adventure motorcycle experience. They are about pushing the limits in personal transportation; leading to remote locations inaccessible by car or truck and too distant for a hike. Also allow riders discovering diverse amazing attractions that Morocco desert Sahara has to offer. We organize private Merzouga Morocco desert KTM motorcycles tours adventure. We offer guarantee of experienced drivers / tour guides. They have many years experiences of riding KTM bikes in desert Sahara and Atlas Mountains
Camel Trekking Excursion Overnight Desert Camp Merzouga Desert Erg Chebbi Dunes.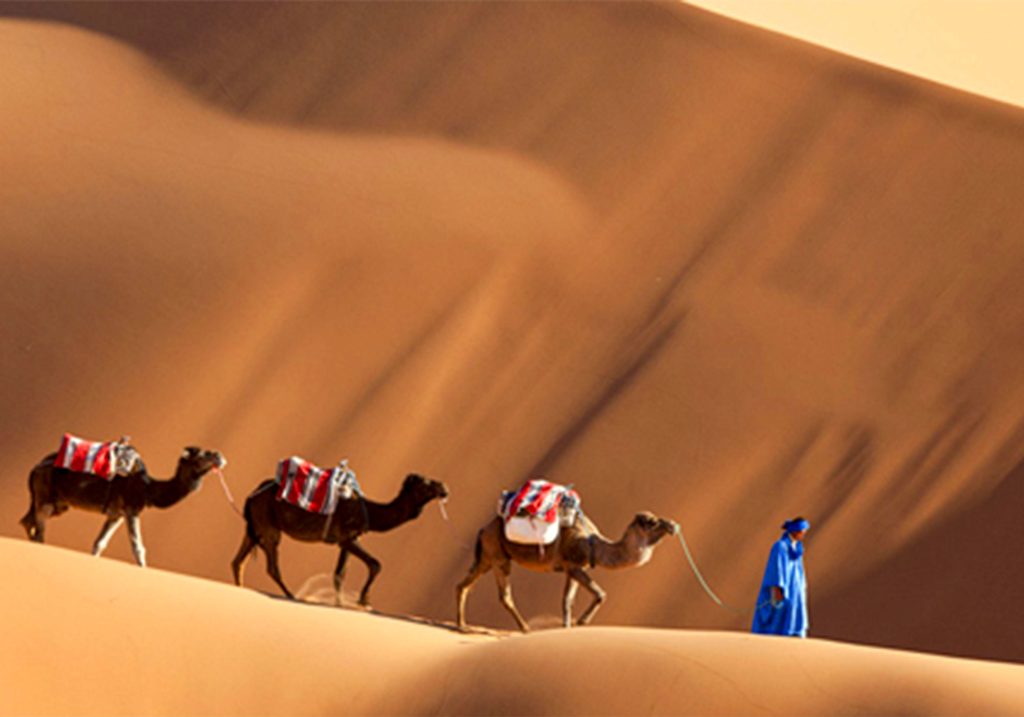 The one night tour is for people who have a limited amount of time to see the desert and, in most cases, you'll visit the sand dunes in Merzouga. and spend great night in Desert nomad camp.
Merzouga Luxury Desert Camp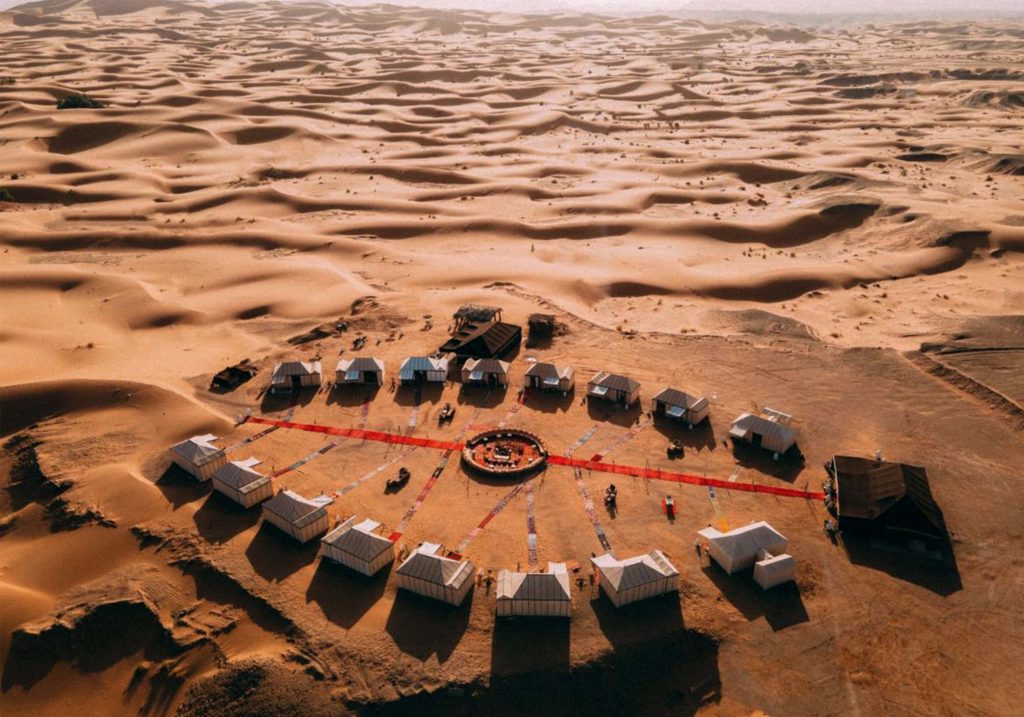 In the quiet and idyllic sand sea of Erg Chebbi, the main Merzouga Luxury Desert Camp is a chance to experience the beautiful nothingness of the Sahara in comfort and get a taster of the nomadic lifestyle. Find peace within the wilderness as you're treated to all the splendours of nomadic hospitality. Enjoy authentic feasts beneath the stars where you're treated to local entertainment. Take stunning sunrise and sunset camel rides, and guided meditations sessions too. On retiring to your spacious khaimas tent, you're sure of the perfect night's sleep. 
Morocco Desert Buggy and Quak Bike ATV Rent In Desert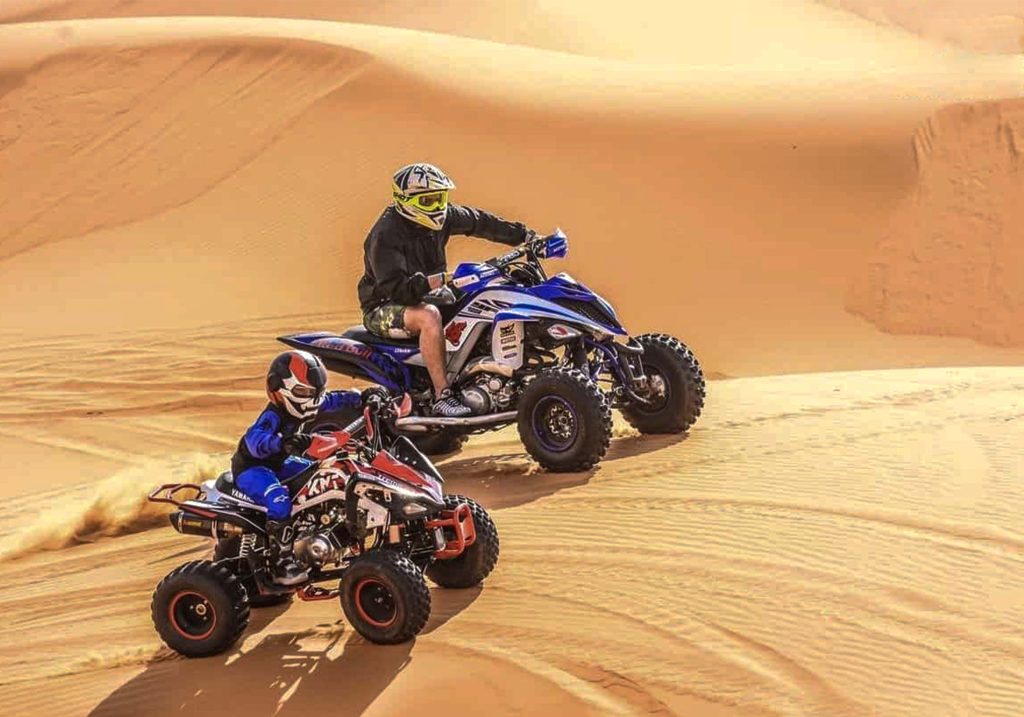 Quad biking is a four-wheeled fun experience, usually in an outdoor setting. The thrill of riding a massive bike on amazing terrainsand Sahara Desert in Morocco with no restrictions is incomparable. Quad biking ups the adventure quotient of Merzouga Desert Trip  with a wild ride in the great desert, overlooking the majestic Morocco Desert  skyline.
SandBoarding in Merzouga Sahara Desert Tour
The mark of a good adventure is that you leave it exhausted, dirty, and with a massive smile on your face. This was more than true after our adventurous day sandboarding in Merzouga Desert with Alter Action Sandboarding. 
Merzouga Morocc KTM Motocycle Tours
Related popular Morocco travel tours
All our Morocco day tours could be start from anywhere in Morocco. Our team will collect you from your accommodation, airport, or any place of your choice. Please don't hesitate to contact us if our gorgeous Sahara Experince in Morocco, does not match what you're looking for, and dreamed to see and do in Morocco; to prepare and customize your ideal  day trip  Around Merzouga Saha Desert as you wish it to be; that suits your needs, budget, and requirements.