13 Days Desert Tour From Casablanca  To Marrakech Essaouira Via Merzouga Desert Trip – 13 days tour from Casablanca.
#book  13 Days Itinerary Covering:  Casablanca- Rabat – Chefchaouen -Meknes – Fez -Merzouga – Ouarzazat-  Marrakech- Essaouira-Casablanca
13-days from Casablanca to Marrakech Desert Tours: Morocco Tours Travel | Casablanca Adventure Tours Packages  | 13-Days 12 Night Casablanca tour Packages Desert Trip | 13 Days 12 Nights Packages Tour Morocco  Holidays | 13-Days 12-Nights Morocco Wildlife Holidays Tours | 13-Days Deseret trips, |13 days tour from Casablanca |holidays and vacations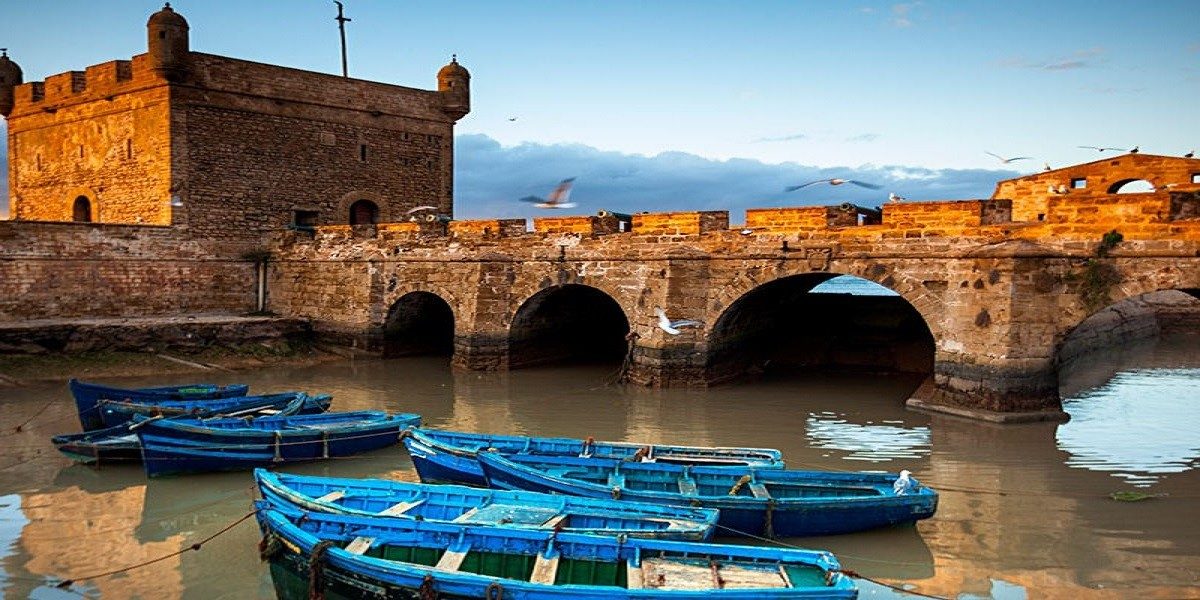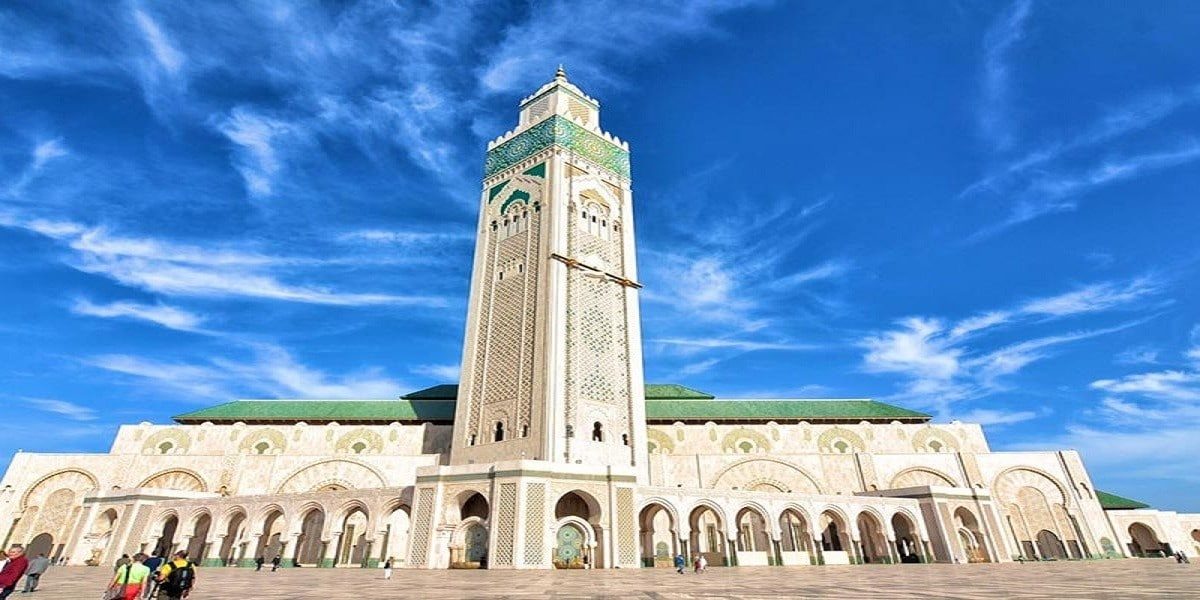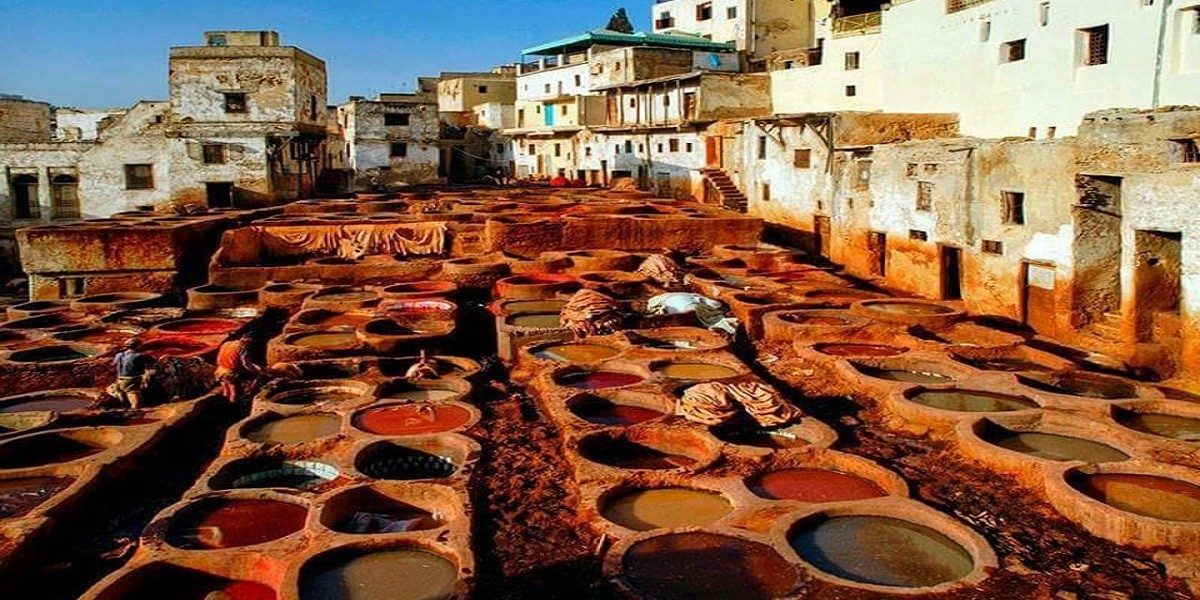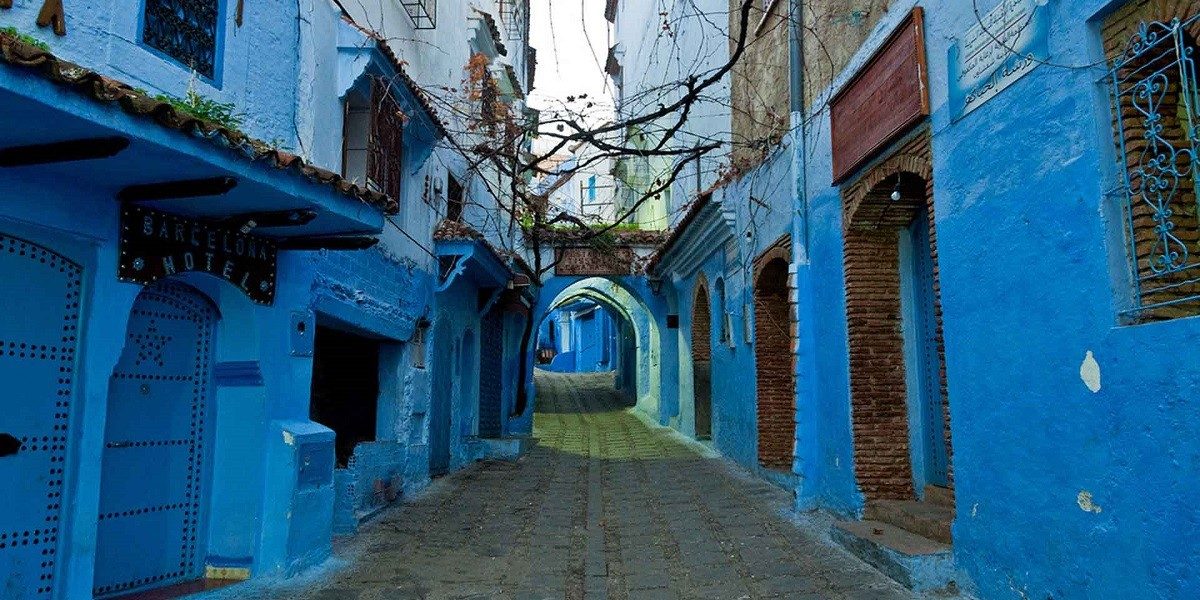 13 days tour from Casablanca to Marrakech Via Merzouga Desert Sahara
Safe to Travel   

Nature 

 Price Inclusive     

  

Activities Optional   Flexible bookings   
Pick up & Drop Back
Instant Confirmation 
13  Days From Casablanca to Marrakech  Via  Merzouga Desert Tour
If you want to explore Morocco  and you are on a budget, then our Cheap Morocco Travel starting from Casabalnaca to Marrakech desert tour  is a right choice for you. These 13-days 12 nights special package includes meals, accommodation, transfers and sightseeing activities.  Take up the classic the best 13 days desert tour is best for discover Morocco from the north to south.  if you are looking for a flawless time. If you love heritage and culture, you can take up World Morocco tours to explore the 13 Days desert Tour from Casablanca. Do you love nature? Take the south Morocco hill station tour 13 days in Morocco the top one. Are you planning a relaxing time? You can choose nightlife style Sahara Desert tour packages or stick withWorld Morocco spiritual vacation time. 13 days desert tour from Casablanca ,best 13 days tour
Browse through our 13 days Desert Tour  itineraries and choose one to enjoy an enchanting time in Morocco .
Take this adventure and experience an escapade that'll truly satisfy your wanderlust. This best of   adventurer's dream journey. 
13 Day Casabalnca to Marrakech Via  Merzouga desert trip.
Enjoy exclusive savings on World Morocco Tours 13 Day Highlights of Morocco. If you want to hit Morocco's highlights, this is your adventure. Wander through kasbahs, spice markets, Blue City  and cities pulsing with energy on this comprehensive trip. Climb onto a camel and explore the edge of the Sahara before admiring the views from the heights of the Atlas Mountains. Experience the energy of imperial cities as you explore souks stuffed with exotic wares. Then take a moment to appreciate this amazing adventure as you spend a night in a mountain gîte. 13 days desert tour from Casablanca ,best 13 days tour
Note: This is just a suggested itinerary indicative of what could be possible. We tailor holidays for your specific needs. Contact us if you want modifications so that we could tailor a holiday to suit your need for an unforgettable Morocco tour.
#Book Your 13-Days tour  Casablanca to Marraekch desert tour with us ,Standard & Luxury desert tour option are availibale by your choice 
13 days desert tour from Casablanca  To Merzouga Camel Trek  summary :
Day 1: Arrive, Tour Casablanca and Travel to Rabat
Day 2: Travel to Chefchaouen from Rabat
Day 3: Travel to Fez Via meknes Volubilis
Day 4: Guided Tour of Fez
Day 5: Travel to the Sahara Desert
Day 6: Explore the Magic of Desert Nomads Life
Day 7: Travel to Boumalne Dades
Day 8: Travel to Marrakesh Via Ouarzazate Ait Ben Hadou High Atlas
Day 9: Guided Tour of Marrakesh
Day 10: Day Trip To Waterfalul Ouzoud  and back to Marrakech
Day 11: Day Trip To Essaouira Mogador
Day 12: Essaouira to Casablanca Via Eljadida mazagan
Day 13: Transfer to airport
HERE ARE THE 13-DAY  DESERT TOUR FROM CASABLANCA TO MARRAKECH VIA MERZOUGA DESERT HIGHLIGHTS :
Romantic sunset view camel ride into the Sahara Desert and spend a night in a Luxury Camp with private bathroom. Enjoy the night with Berber's BBQ dinner and campfire Berber's drum performance.
3 Imperial Cities of Unesco World Heritage Site for Marrakech, Fes & Rabat. While travelling in these ancient cities, you experience the feel of transported back in time.
Visit and enjoy the magnificent view of Hassan 11 mosque, which is the Top 10 most beautiful mosque in the world and with the highest minaret in the world.
Unesco World Heritage Imperial city of Fes, which is also the world largest pedestrian walking city in the world. There are more than 9000 alleys and walk path in this entire city.
Unesco World Heritage Site of Ait Ben Haddou and village built on hills which is surrounded by protecting walls and 4 corner towers. Extremely well preserved and it's one of the few heritages which still allows visitors to walk inside!
The amazing Todra Gorge, the rocky gigantic mountain which is eroded and slice into halve by the Todra river and the blowing of the wind.
The hypnotic golden hue of the Sahara Desert with peaceful surrounding of dunes and horizon of the sky.
Mini Swizerland of Morocco, Infrane. This highland is famous for its ski resort and cool temperature throughout the year. Snowing during winter and famous for its stone lion scupture.
Charming blue city of Chefchaouen which built under the Rif rocky mountain. The city is painted with various shades of blue and white, famous for its goat cheese, native handcrafted not available anywhere else in Morocco.
Itinerary of

Private Casablanca to Marrakech via Merzouga camel ride 13-days desert tour details:
Start in Casablanca  and end in Marrakech or Csablanca! With the adventure tour 13-Days Casablanca to Marrakech via Merzouga Desert Tour with Luxury Camp, you have a 13-day tour package taking you through Rabat Chafchaouen, Meknes Fez…  and  many other destinations around the best of  Morocco. 13 Days  from Casablanca Desert Tour  to Marrakech via Merzouga with Luxury Camp includes accommodation in a hotel as well as an expert guide, meals, transport…
This tour has been designed for the traveller eager to explore deep into the Morocco Sahara Desert and who don't mind driving long hours. You will have an amazing time touring the Desert and Merzouga, you will definitely not feel a drop of boredom. The landscape changes dramatically. then to the rocky plateaus and the unbelievable Erg Chebbi sand dunes. Just make sure you bring your camera because you'll see sites you've never seen before; sites you simply couldn't imagine in your wildest dreams. 13 days desert tour from Casablanca ,best 13 days tour
Day 1: Arrive, Tour Casablanca and Travel to Rabat
Welcome to Morocco! Upon arrival at Casablanca airport, you will meet ypour drive to start the best of 13 days tour around Morocco. The first things ( depanding your arriving to Casablanca if that in the morning ) will great the start the Hassan II mosque, the landmark of Casablanca which is the only mosque, the landmark of Casablanca which is the only mosque open for non-Muslims. The Hassan II Mosque will be the first introduction of Moorish influences in Morocco. It is built by the king Hassan II between 1987-1993. Over 25 thousand worshipers can pray inside and 80 thousand worshipers pray outside in the big square of the mosque.  And you will continue to visite Ricks Caffe ( film of Casablanca). you will leave Casablanca and drive north along the coast to Rabat (approximately 1.5 hours), the elegant capital of Morocco and its first Imperial city. It contains numerous fine Amazigh monuments from the Almohad and Merenid dynasties of the 10th to 15th centuries and others that are far older. visit the Mohammed V Mausoleum, dedicated to the founder of modern Morocco, grandfather of the current king. View the Mauresque-style Hassan Tower and Oudaya Kasbah, along with its palm-dotted Andalusian garden. Spend the first night in the capital. 13 days desert tour from Casablanca ,best 13 days tour
Day 2: Travel to Chefchaouen from Rabat
In the morning after resting you continue to Chefchaouen, nestled in the heart of the Rif Mountains, the city boasts incredible blue-washed buildings and majestic views of the surrounding landscape.you will arrive in the afternoon so you will have time to discover the Blue City including Discover Plaza Outa el-Hammam, the main square named for the number of hammams (public baths) which used to encircle it. Find a restaurant or café for a bite to eat, before browsing the many shops offering traditional wares. Visit the Grand Mosque and kasbah (old fortress or fortification) and tour the kasbah's garden, museum, and even some of its old prison cells. As the evening approaches, ascend the path leading to the abandoned white Spanish Mosque (20 to 30 minutes) to enjoy one last view over Chefchaouen as the sun sets behind the mountains.
Day 3: Travel to Fez Via meknes Volubilis
On your way out of  Chefchaouen,, crossing the Rif Mountains our first stop is the ancient, Roman site of Volubilis. The ruins have intact, detailed mosaics and show the layout of a former provincial Roman capital. From Volubilis, we'll continue on a short drive to Meknes and walk around the beloved city. Smaller than it's counterparts, Meknes was the great love of tyrant Sultan Moulay Ismail. We will visit the old granary of Heri es-Souni where food was stored for the sultan's 12,000 royal horses before continuing on to his Mausoleum and the marble city gate of Bab Mansour. At the end of the afternoon we'll drive for an hour to Fes where we will stay for two nights. 13 days desert tour from Casablanca , best 13 days tour
Day 4: Guided Tour of Fez
After breakfast you meet our local guide of Fez, Explore Fez el-Bali (Old Fez), the cultural heart of Morocco. Founded in the eighth century by Moulay Idriss I, this imperial capital was a renowned center of medieval learning. Stroll the labyrinthine old quarter, with its 9,000 narrow lanes, alleys and souks, on a market visit of exceeding authenticity. Watching local craftsmen in action — working with bronze and pottery — makes for an engaging artisan visit as well. Proceed to the intricately detailed Karaouine. Built in 859 AD, it is one of the oldest still-functioning universities in the world. You also visit Nejjarine Square before continuing to Fez el-Jadid (New Fez), where you see the Royal Palace, madrasas (Islamic schools) and mellah (Jewish quarter). 13 days desert tour from Casablanca ,best 13 days tour
Day 5: Travel to the Sahara Desert
Travel through the diverse landscapes that make Morocco so unique. Pass through cedar and pine forests, keeping an eye out for Barbary apes. Pass over the Middle Atlas Mountains through the pre-desert countryside with its deep gorges filled with a splendid oasis of green palm groves. Arrive at the sand dunes of the Sahara Desert. Spend the night in a desert auberge (simple hotel), located right on the edge of the dunes. Have a local-style dinner and spend the night. 13 days desert tour from Casablanca ,best 13 days tour
Day 6: Explore the Magic of Desert Nomads Life
This morning, discover the fortified desert town of Rissani. Continue into the desert dunes of the Sahara, at first by four-wheel-drive vehicle, amid stunning reddish-hued sand dunes that reach up to 500 feet high, creating an otherworldly landscape. Then, switch modes of transport and Ride Like a Local, on camel back, to your nomadic tented camp, where a reception with mint tea and pastries awaits you. As the sun sets over the Saharan dunes, celebrate your unforgettable desert foray with a Scenic Sundowner. Return to your camp for a traditional meal before a campfire, along with distinctively Moroccan entertainment. Then, slumber in comfort as the sounds of the desert lull you to sleep. 13 days desert tour from Casablanca ,best 13 days tour
Day 7: Travel to Boumalne Dades
Merzouga (Sahara) – Todra Gorge – Dades Gorge. Departing early, we climb back on our camels disembarking for a truly stunning sunrise. After freshening up and breakfast in Merzouga we're back on the road heading for Todra Gorge. Known as Morocco's Grand Canyon, the charm of Todra lies in its changing colours as the sun slowly moves from east to west over the towering vertical limestone cliffs that reach heights of 1000ft. 13 days desert tour from Casablanca ,best 13 days tour
Day 8: Travel to Marrakesh Via Ouarzazate Ait Ben Hadou High Atlas
In  the morning continue to the perfumed Valley of Roses, famous for the miles and miles of rose hedgerows that colour the landscape pink. As we travel through the valley, we stop at the women's cooperative where we learn how the rose products are made. visit to the 300 year old Kasbah Amherdhil in Skoura where we gain a fascinating insight into the ancient traditions of kasbah life. We then continue along the Road of 1000 Kasbahs.we head to Ouarzazate. Stop for a panoramic view of the kasbah of Taourirt and another photo stop near the Atlas film studios. After that, you will visit the Kasbah of Ait Ben Haddou and will stop for lunch at a local restaurant in the village. In the afternoon we go to Marrakech to the High Atlas Mountai9s via the Tizi N'tichka (2260 m). afternoon in Marrakech take rest and be ready for the next Morning to discover the red city. 13 days desert tour from Casablanca ,best 13 days tour
Day 9: Guided Tour of Marrakesh
Today you will have a full day tour with local guide. The "Red City", the imperial city, the capital of the mid-southwestern region, Marrakech is Morocco's most popular tourist destination. Since the 11th century, when it was built, Marrakech has been a political and cultural powerhouse, serving as the capital for three of Morocco's greatest dynasties. Look out of any window in Marrakech and you will find a postcard view: clay-red houses squared away far and wide, with palm trees sprouting everywhere in between, gardens bursting out of courtyards, and the High Atlas Mountains as a soothing purple backdrop.
Marvel first at its architectural jewels, including the soaring Koutoubia minaret. The Bahia Palace, an exemplary specimen of privileged life in the 19th century. Your next stop is at the Tiskiwin Museum (Maison Tiskiwin), which houses an impressive collection of North African arts and crafts. It was founded by a Dutch anthropologist, exhibiting artifacts from different towns and regions along the ancient trade route from Marrakech to Timbuktu. Later you visit Djemaa el-Fna, Marrakech's main square, which is filled with orange juice stalls and vendors, along with fire-eaters, mime artists, snake-charmers and street musicians performing at every turn. You may also take the opportunity to explore the city's fabled, labyrinthine souks, their bustling alleyways brimming with all manner of wares. Following your visit, return to your hotel. The remainder of the day is at leisure, a perfect opportunity to freshen up and get ready for a dinner in a local restaurant. Return to your hotel and overnight.
Day 10: Day Trip To Waterfalul Ouzoud  and back to Marrakech
You will meet your drive in the hotel or riad in the morning to start discover one of Morocco's natural wonders the Ouzoud Waterfalls in the Middle Atlas Mountains. will take you for a scenic drive past the olive groves and Berber countryside. This is an excellent opportunity to escape from the city and explore an other side of Morocco. En route you'll pass through many traditional Moroccan towns and rural villages.
When you will reach the Ouzoud Waterfalls, after a 3-hour drive, you'll have time  to enjoy the cascades and the area's natural beauty. Be sure to check out the wild residents monkeys living in the trees and take a swim if you like.
Enjoy amazing views as you take in the stunning 110-meter waterfalls plunging down the cliffs. You can walk down along the cascades, relax to the sound of the falls, enjoy a picnic lunch or go in one of the many cafés and restaurants. After a restful and relaxing afternoon, you'll head back to Marrakech.
Day 11: Day Trip To Essaouira Mogador
Today, you will travel to Essaouira, a town made popular for its excellent surfing beaches. The 3-hour route takes you over extensive, rolling plains. On approaching the western seaboard of Morocco, you will enter a unique forest. This is the only ecosystem where argan trees grow, and their fruits are very useful. You will make a slight diversion to visit an association of local women that make argan oil, famed for its excellent health and beauty properties. You may see goats grazing on the fruits of the argan trees, high in the tree branches. It is quite a sight!
When you arrive in Essaouira, stroll the impressive seawalls, discover delights in the Old Medina area, or enjoy some time down by the very active fishing harbor. Jewish heritage is very present in Essaouira, where one of the best-preserved Jewish quarters in Morocco is located. It is a perfect example of a community of coexistence and a very interesting place to explore.
Lunch and dinner will be on your own, with recommendations from your driver. Make sure to ask about great seafood options! Tonight. after discover the city you back to hotel for rest .
Day 12: Essaouira to Casablanca Via Eljadida mazagan
Today, you will leave early and head to Casablanca via the coastal route with brief stops in some other seaside cities along the way. The first city you will encounter is Safi, known for its excellent surfing beaches and views of the Atlantic Ocean. The second city is El Jadida. There, you can tour the hauntingly beautiful Portuguese cistern. You can also spend your time walking the ramparts and can visit the Church of the Assumption, followed by lunch. Once in Casablanca, you will check into your hotel. The evening and dinner will be at your leisure
Day 13: Transfer to airport
after spend great time dicovring morocco from thge north to south, and take best thing about moroccan culture . transfer to airporte and end of 13 day tour in Morocco.
Explore the medieval medina of Fez
Follow in the footsteps of ancient traders through the dramatic red dunes of the Sahara Desert
Immerse in the nightly carnival of fortune-tellers, snake charmers, and dancers in Marrakech.
Take in the views from Jebel Toubkal, the highest point in North Africa.
Savor mint tea, Berber whiskey, and traditional Moroccan dishes at a local home.
Step back in time while exploring ancient Roman ruins.
Go behind the scenes of Game of Thrones and Gladiator in Ait Benhaddou.
✘

Gratuities 

✘

Lunch

✘

Drinks

✘

Tips
Fez Desert Trips you might also like :
13 days Tour from Casablanca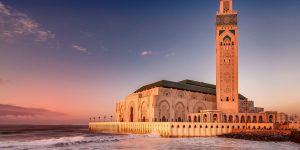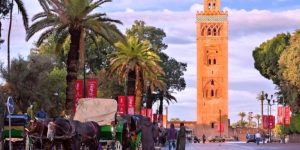 Fez Desert Tours Packages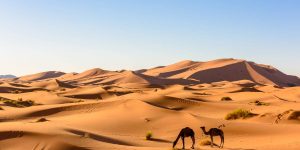 Fez Full Day Trip Packages