14 Days Tour From Casablanca  To Marrakech Essaouira Via Marrakech Desert Trip – 14 Days tour in Morocco
#book Best  14-Days Itinerary Covering:  Casablanca- Rabat – Chefchaouen -Meknes – Fez -Merzouga – Ouarzazat-  Marrakech- Essaouira-Casablanca
14-days from Casablanca to Marrakech Desert Tours: Morocco Tours Travel | Casablanca Adventure Tours Packages  | 14-Days 13 Night Casablanca tour Packages Desert Trip | 14 Days 13 Nights Packages Tour Morocco  Holidays | 14-Days 12-Nights Morocco Wildlife Holidays Tours | 14-Days Deseret trips, |14 days tour from Casablanca |holidays and vacations .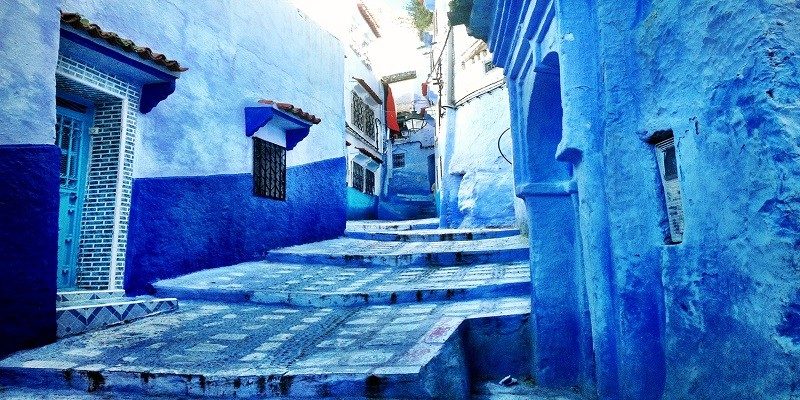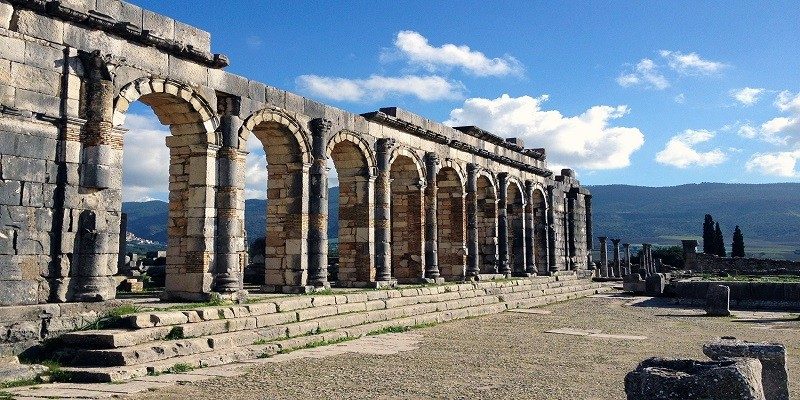 14 Days Tour From Casablanca to Marrakech Via Merzouga Desert Trip
Safe to Travel   

Nature 

 Price Inclusive     

  

Activities Optional   Flexible bookings   
Pick up & Drop Back
Instant Confirmation 
14 Days From Casablanca To Marrakech Via  Merzouga Desert Tour
Morocco – a really varied land with incredible things to see and lots of fantastic experience to make. This country impressed us a lot and still after 10 years of traveling together, it was an intense adventure there. Take some time for this country to see it and to feel it. "In Europe you have the watches, in Africa we have time" – make sure that you know: The clocks tick differently there! 2 weeks in Morocco is the perfect amount of time to hit the country's best places like Morocco's desert, the huge Oasis, the impressive mountainous region, oriental towns and the Atlantic Ocean. Certainly, we recommend to visit Morocco on a road trip – the people are always very helpful and the country is still very safe. 14 days tour from Casablanca, 14 days tour
Envisage the captivating harmony of bustling bazaars, sky-high Saharan dunes and marvellous imperial Kasbahs. Witness the love of ocean and the desert with the multi-colourful Moroccan culture at your backdrop. Travel exquisitely from the vibrant port of Casablanca to incredible imperial cities of Marrakech, Rabat and Fes, decorated with beautiful palaces and gardens. Experience the Saharan lifestyle on an epic adventure before jaunting through gorgeous oceanside medinas. Listen to jazz as you stroll the streets of the wonderful seaside fortress of Essaouira before returning to Casablanca.  14 days tour from Casablanca, 14 days tour
Browse through our 14-days Desert Tour  itineraries and choose one to enjoy an enchanting time in Morocco .
Take this adventure and experience an escapade that'll truly satisfy your wanderlust. This best of   adventurer's dream journey. 
14 Day Casablanca  to Marrakech Via  Merzouga desert trip
Start in Casablanca and end in Casablanca discovering many beautiful places around Morocco! With the Adventure tour Morocco Encompassed Casablanca 14-Days, you have a 14 days tour package taking you through Casablanca, many great other destinations in Moroccowaiting for your to discover it. Morocco Casablanca – 14 Days includes accommodation, an expert guide, meals, transport and more.. with Best  14-days tour from Casablanca it gives you an opportunity to explore a big part Morocco Rabat ,Chefchaouen " blue City ", Meknes emprials , Fez , Marrakech   sahara Desert via Atlas mountains, Valleys, Kasbahs. Camel trek and night at desert camp. Join our grand tour around Morocco explore desert tour and spend enough time in Morocco's vastest Sahara. 14 days tour from Casablanca, 14 days tour
#Book Your 14-Days tour  Casablanca  desert tour with us ,Standard & Luxury desert tour option are availibale by your choice 
14 days desert tour from Casablanca  To Marraekch via  Merzouga Camel Trek  summary :
Day 1: Arrive, Tour Casablanca 
Day 2: Travel to Chefchaouen from Casablanca 
Day 3: Chefchaouen Tour
Day 4: Travel to Fez Via meknes Volubilis
Day 5: Guided Tour of Fez
Day 6: Travel to the Sahara Desert
Day 7: Explore the Magic of Desert Nomads Life
Day 8: Travel to Boumalne Dades
Day 9: Travel to Marrakesh Via Ouarzazate Ait Ben Hadou High Atlas
Day 10: Guided Tour of Marrakesh
Day 11: Day Trip To Waterfalul Ouzoud  and back to Marrakech
Day 12: Day Trip To Essaouira Mogador
Day 13: Essaouira to Casablanca Via Eljadida mazagan
Day 14: Transfer to airport
HERE ARE THE 14-DAY  DESERT TOUR FROM CASABLANCA  TO MARRAKECH VIA MERZOUGA DESERT HIGHLIGHTS :
Romantic sunset view camel ride into the Sahara Desert and spend a night in a Luxury Camp with private bathroom. Enjoy the night with Berber's BBQ dinner and campfire Berber's drum performance.
3 Imperial Cities of Unesco World Heritage Site for Marrakech, Fes & Rabat. While travelling in these ancient cities, you experience the feel of transported back in time.
Visit and enjoy the magnificent view of Hassan 11 mosque, which is the Top 10 most beautiful mosque in the world and with the highest minaret in the world.
Unesco World Heritage Imperial city of Fes, which is also the world largest pedestrian walking city in the world. There are more than 9000 alleys and walk path in this entire city.
Unesco World Heritage Site of Ait Ben Haddou and village built on hills which is surrounded by protecting walls and 4 corner towers. Extremely well preserved and it's one of the few heritages which still allows visitors to walk inside!
The amazing Todra Gorge, the rocky gigantic mountain which is eroded and slice into halve by the Todra river and the blowing of the wind.
The hypnotic golden hue of the Sahara Desert with peaceful surrounding of dunes and horizon of the sky.
Mini Swizerland of Morocco, Infrane. This highland is famous for its ski resort and cool temperature throughout the year. Snowing during winter and famous for its stone lion scupture.
Charming blue city of Chefchaouen which built under the Rif rocky mountain. The city is painted with various shades of blue and white, famous for its goat cheese, native handcrafted not available anywhere else in Morocco.
Itinerary of

Private Casablanca to Marrakech via Merzouga camel ride 14

-days desert tour details:
This tour has been designed for the traveller eager to explore deep into the Morocco Sahara Desert and who don't mind driving long hours. You will have an amazing time touring the Desert and Merzouga, you will definitely not feel a drop of boredom. The landscape changes dramatically. then to the rocky plateaus and the unbelievable Erg Chebbi sand dunes. Just make sure you bring your camera because you'll see sites you've never seen before; sites you simply couldn't imagine in your wildest dreams.
There is a reason why Morocco is a popular travel destination. The compact geography and convenient transportation allows travelers to explore many different cultures, countries and landmarks, even in a short amount of time. From the natural beauty of Chefchouen, Casablanca, Desert…. and best of food and culture from the place to another, Morocco is full of the most 'must visit' countries in the world. With tour operator volume buys plus our low everyday prices you can save up to 40% versus assembling the same itinerary on your own! Book your 14 days tour today with World Morocco tours your discounted tour headquarters . 14 days tour from Casablanca, 14 days tour
Day 1: Arrive, Tour Casablanca 
Upon your arrival in Casablanca, the economic capital of Morocco, your private driver will greet you at the airport. Welcome to Morocco! Your driver will then escort you to your Casablanca hotel, where you will check in and take time to relax. Depending on the time of your arrival, you will visit the beautiful Hassan II, one of the world's biggest mosques! It's time to let worry and stress fall away, enjoying every moment of this new season of life with your spouse as we take care of the rest. Inspired by the romantic film "Casablanca", you will enjoy a delicious dinner at the famous Rick's Cafe. 14 days tour from Casablanca, 14 days tour
Day 2: Travel to Chefchaouen from Casablanca 
After a relaxing morning enjoying a leisurely breakfast , you will leave towards to Chefchaouen. On route, you will stop at Rabat, the capital city and residence of the King, for a brief time to see the beautiful coastal city, including the old medina, Kasbah of the Oudayas, the Oudaya Gate, and the Hassan Tower. You will arrive in Chefchaouen in the afternoon and check into your beautiful riad. 14 days tour from Casablanca, 14 days tour
Day 3: Chefchaouen Tour
After breakfast in your riad, you will start exploring Chefchaouen "The blue city of Morocco". Situated at the footstep of 2 higher mountains, Chefchaouen is a beautiful unique city, with its white washed walls and blue doors and windows. Unlike many parts of Morocco, Chefchaouen was occupied by Spain; therefore there is much influence from the Spanish civilisation and Moorish architecture. Discover Plaza Outa el-Hammam, the main square named for the number of hammams (public baths) which used to encircle it. Find a restaurant or café for a bite to eat, before browsing the many shops offering traditional wares. Visit the Grand Mosque and kasbah (old fortress or fortification) and tour the kasbah's garden, museum, and even some of its old prison cells. As the evening approaches, ascend the path leading to the abandoned white Spanish Mosque (20 to 30 minutes) to enjoy one last view over Chefchaouen as the sun sets behind the mountains..In the afternoon you will have your own time. This provides the opportunity to wander around unguided or just enjoy some time to yourself. 14 days tour from Casablanca, 14 days tour
Day 4: Travel to Fez Via meknes Volubilis
Today After breakfast at hotel, you will travel to Meknes then to the nearby city Fes. Meknes is the third Imperial city of Morocco with its famous door, it is known as "The Versailles of Morocco. You will explore Bab El Mansour, one of the most beautiful gateways. Continue your sightseeing tour by visiting the Mausoleum of Moulay Ismail. You will have time for lunch then visit the Old and new Medina. Later on you will visit the village of Moulay Idriss Zerhoun, one of the most sacred sites which is a place of pilgrimage for Moroccans. Afterward you will discover the ancient Roman ruins of Volubulis. Finally drive to Fes.Enjoy your evening with traditional Moroccan dinner, spend the 2 night in the riad. 14 days tour from Casablanca, 14 days tour
Day 5: Guided Tour of Fez
This morning, take a memorable guided walking tour of the old city, known locally as Fes el Bali. You will live a 1001 night's tale and Step back into the middle Ages in the labyrinth of the Medina, which is alive with local craftsmen, souks, traditional schools, tanneries and mosques. After walking around this mystical site you visit the Medersa Bou Inania founded in 1351 by a Merenid Sultan this Beautiful building is a living example of Merinid architecture, afterward visit the splendid Funduk Nejjarine, a charming 18th-century inn. You'll also see the notorious fes tannery! along the way & while touring inside the Medina you will get the chance to sample many Fessi ( from fes ) specialties from Pastilla , harira , snail soup to sweets from the region! the rest of the afternoon is at leisure!
Day 6: Travel to the Sahara Desert
Get an early start today, because you'll be covering a lot of ground to reach the Sahara Desert!.You will start by crossing the Middle Atlas Mountains through the town of Azrou and its majestic cedar forests. Here, you can take a brief detour to the scenic Cèdre Gouraud Forest, where troops of Barbary Macaque monkeys lounge in ancient cedar trees near the road.You'll stop for lunch in Midelt, which sits on a cold, high desert plateau. Later we head out to the red sands of Merzouga where we transfer to our friendly, humped mounts for an authentic trek into the desert. Make sure your camera is at the ready, as this is a bucket list experience you'll want to share! Tonight, we have a truly unforgettable evening under the Saharan stars with the local Berbers enjoying traditional food, drink and music. 14 days tour from Casablanca, 14 days tour
Day 7: Explore the Magic of Desert Nomads Life
This morning, discover the fortified desert town of Rissani. Continue into the desert dunes of the Sahara, at first by four-wheel-drive vehicle, amid stunning reddish-hued sand dunes that reach up to 500 feet high, creating an otherworldly landscape. Then, switch modes of transport and Ride Like a Local, on camel back, to your nomadic tented camp, where a reception with mint tea and pastries awaits you. As the sun sets over the Saharan dunes, celebrate your unforgettable desert foray with a Scenic Sundowner. Return to your camp for a traditional meal before a campfire, along with distinctively Moroccan entertainment. Then, slumber in comfort as the sounds of the desert lull you to sleep. 14 days tour from Casablanca, 14 days tour
Day 8: Travel to Boumalne Dades
Merzouga (Sahara) – Todra Gorge – Dades Gorge. Departing early, we climb back on our camels disembarking for a truly stunning sunrise. After freshening up and breakfast in Merzouga we're back on the road heading for Todra Gorge. Known as Morocco's Grand Canyon, the charm of Todra lies in its changing colours as the sun slowly moves from east to west over the towering vertical limestone cliffs that reach heights of 1000ft.
Day 9: Travel to Marrakesh Via Ouarzazate Ait Ben Hadou High Atlas
In  the morning continue to the perfumed Valley of Roses, famous for the miles and miles of rose hedgerows that colour the landscape pink. As we travel through the valley, we stop at the women's cooperative where we learn how the rose products are made. visit to the 300 year old Kasbah Amherdhil in Skoura where we gain a fascinating insight into the ancient traditions of kasbah life. We then continue along the Road of 1000 Kasbahs.we head to Ouarzazate. Stop for a panoramic view of the kasbah of Taourirt and another photo stop near the Atlas film studios. After that, you will visit the Kasbah of Ait Ben Haddou and will stop for lunch at a local restaurant in the village. In the afternoon we go to Marrakech to the High Atlas Mountai9s via the Tizi N'tichka (2260 m). afternoon in Marrakech take rest and be ready for the next Morning to discover the red city.  14 days tour from Casablanca, 14 days tour
Day 10: Guided Tour of Marrakesh
After Breakfast. We will visit the Unesco World Heritage Imperial city site of the medina to tour Bahia Palace. This palace is built in the 19th century for the grandest palace of the time, beautiful garden, fountain, and atriums. After which we will continue to visit Koutoubia Mosque and Saadian Tomb It has the most beautiful and jewel encased tomb in the whole of Morocco. Enjoy the famous chaotic Jemaa El Fna square and souk. 
Day 11: Day Trip To Waterfalul Ouzoud  and back to Marrakech
You will meet your drive in the hotel or riad in the morning to start discover one of Morocco's natural wonders the Ouzoud Waterfalls in the Middle Atlas Mountains. will take you for a scenic drive past the olive groves and Berber countryside. This is an excellent opportunity to escape from the city and explore an other side of Morocco. En route you'll pass through many traditional Moroccan towns and rural villages.
When you will reach the Ouzoud Waterfalls, after a 3-hour drive, you'll have time  to enjoy the cascades and the area's natural beauty. Be sure to check out the wild residents monkeys living in the trees and take a swim if you like.
Enjoy amazing views as you take in the stunning 110-meter waterfalls plunging down the cliffs. You can walk down along the cascades, relax to the sound of the falls, enjoy a picnic lunch or go in one of the many cafés and restaurants. After a restful and relaxing afternoon, you'll head back to Marrakech. 14 days tour from Casablanca, 14 days tour
Day 12: Day Trip To Essaouira Mogador
Today, you will travel to Essaouira, a town made popular for its excellent surfing beaches. The 3-hour route takes you over extensive, rolling plains. On approaching the western seaboard of Morocco, you will enter a unique forest. This is the only ecosystem where argan trees grow, and their fruits are very useful. You will make a slight diversion to visit an association of local women that make argan oil, famed for its excellent health and beauty properties. You may see goats grazing on the fruits of the argan trees, high in the tree branches. It is quite a sight!
When you arrive in Essaouira, stroll the impressive seawalls, discover delights in the Old Medina area, or enjoy some time down by the very active fishing harbor. Jewish heritage is very present in Essaouira, where one of the best-preserved Jewish quarters in Morocco is located. It is a perfect example of a community of coexistence and a very interesting place to explore.
Lunch and dinner will be on your own, with recommendations from your driver. Make sure to ask about great seafood options! Tonight. after discover the city you back to hotel for rest . 14 days tour from Casablanca, 14 days tour
Day 13: Essaouira to Casablanca Via Eljadida mazagan
Driving through the lovely coast via fields of Argan trees, see the cute goats climbing on trees with a little luck. Arriving in the bustling port city of Casablanca, join a stunning sightseeing tour including the monumental Hassan II Mosque – the largest of Africa, the United Nations Square, Anfa Residential Quarter, and finish with a short visit to the medina. Have a short stop over at Rick's Café from the classic Hollywood movie named after the town & watch the sunset by the ocean. Please make sure to book a table if you'd like to enjoy an exquisite dinner here. 14 days tour from Casablanca, 14 days tour
Day 14: Transfer to airport
Our marvellous adventure comes to an end over breakfast with newfound friends. Make sure to bid farewells and exchange numbers before checking-out of the hotel (at 11:00). Complementary airport transfers are available all day, have a safe and smooth journey! 14 days tour from Casablanca, 14 days tour
Explore the medieval medina of Fez
Follow in the footsteps of ancient traders through the dramatic red dunes of the Sahara Desert
Immerse in the nightly carnival of fortune-tellers, snake charmers, and dancers in Marrakech.
Take in the views from Jebel Toubkal, the highest point in North Africa.
Savor mint tea, Berber whiskey, and traditional Moroccan dishes at a local home.
Step back in time while exploring ancient Roman ruins.
Go behind the scenes of Game of Thrones and Gladiator in Ait Benhaddou.
✘

Gratuities 

✘

Lunch

✘

Drinks

✘

Tips
Fez Desert Trips you might also like :
14 Days Desert Tour from Casablanca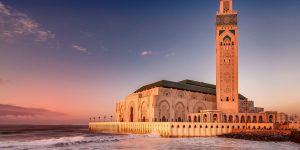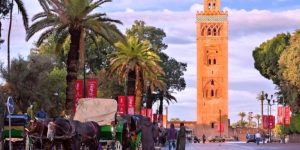 Fez Desert Tours Packages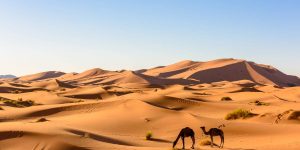 Fez Full Day Trip Packages