Best 10-Days Desert Tour From Casablanca  To Marrakech Via Marrakech Desert Trip – Around Morocco in 10 Days
#book 10 Days Itinerary Covering:  Casablanca- Rabat – Meknes – Fez -Merzouga – Ouarzazat-  Marrakech- Essaouira
10 days from Casablana to Marrakech Desert Tours: Morocco Tours Travel | Casablanca Adventure Tours | 10-Days 9 Night Casablanca tour Packages Desert Trip | 10 Days 9Nights Tour Morocco  Holidays | 10-Days 9-Nights Morocco Wildlife Holidays Tours | 10-Days Deseret trips, holidays and vacations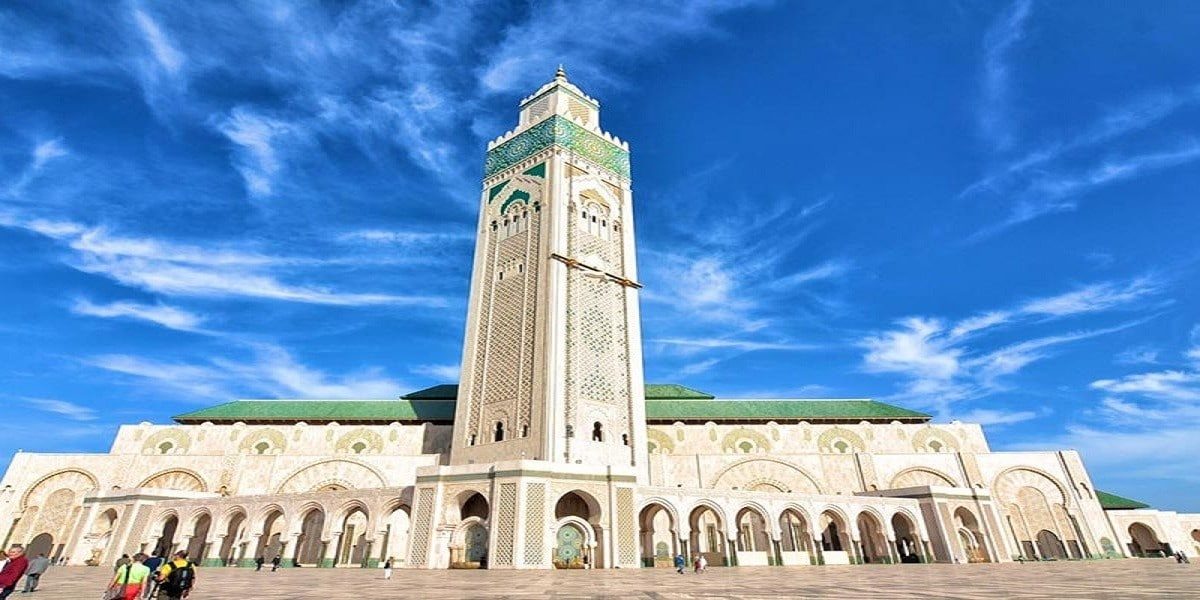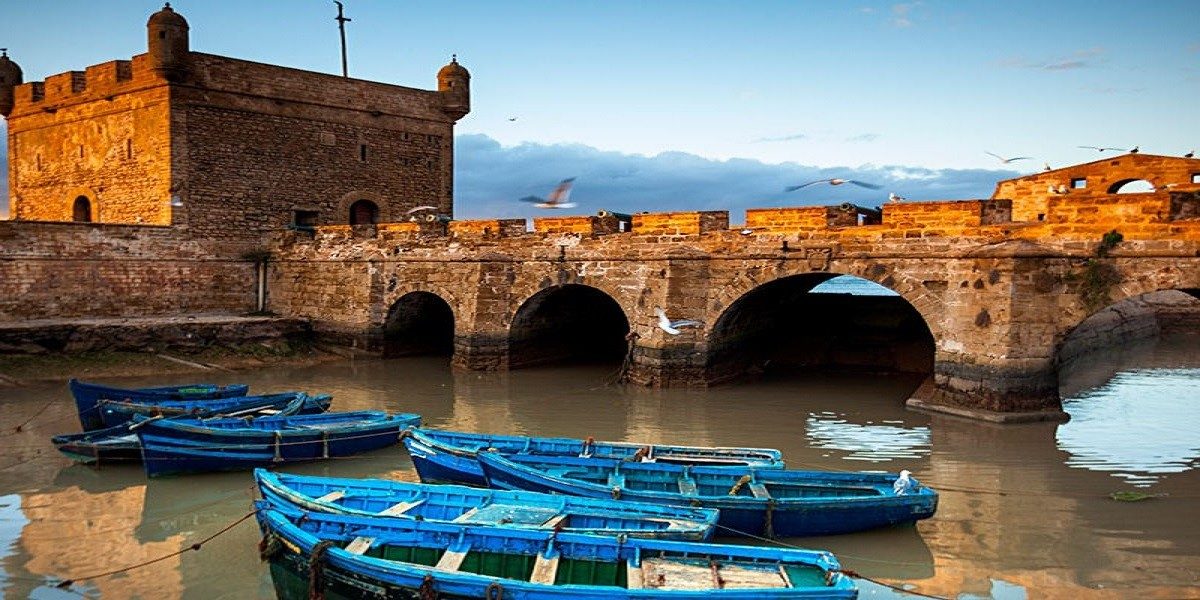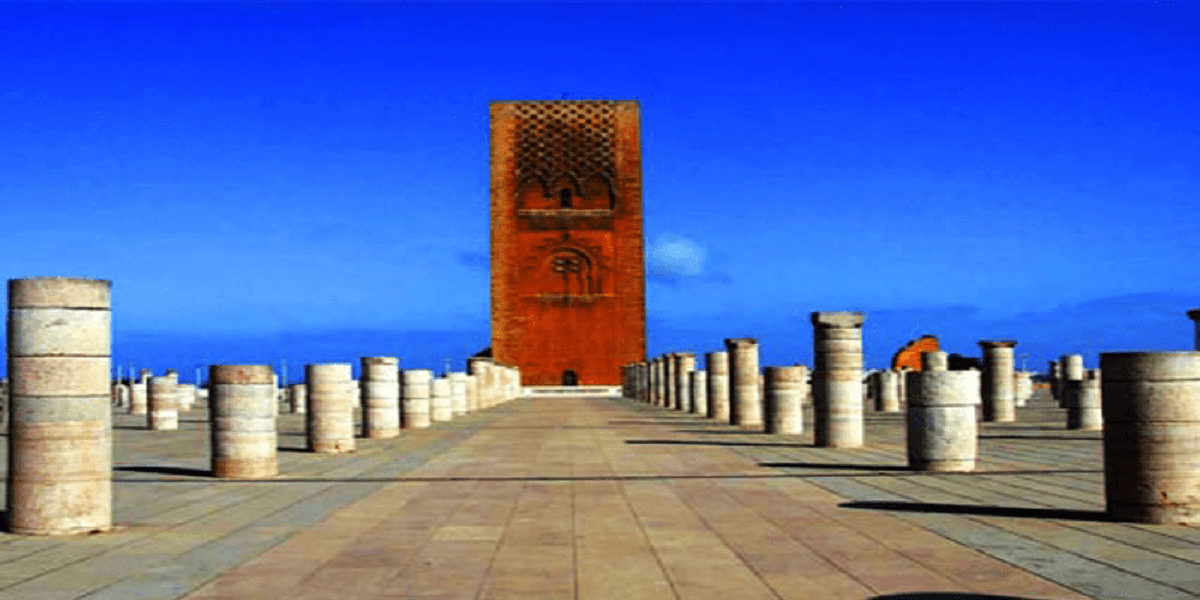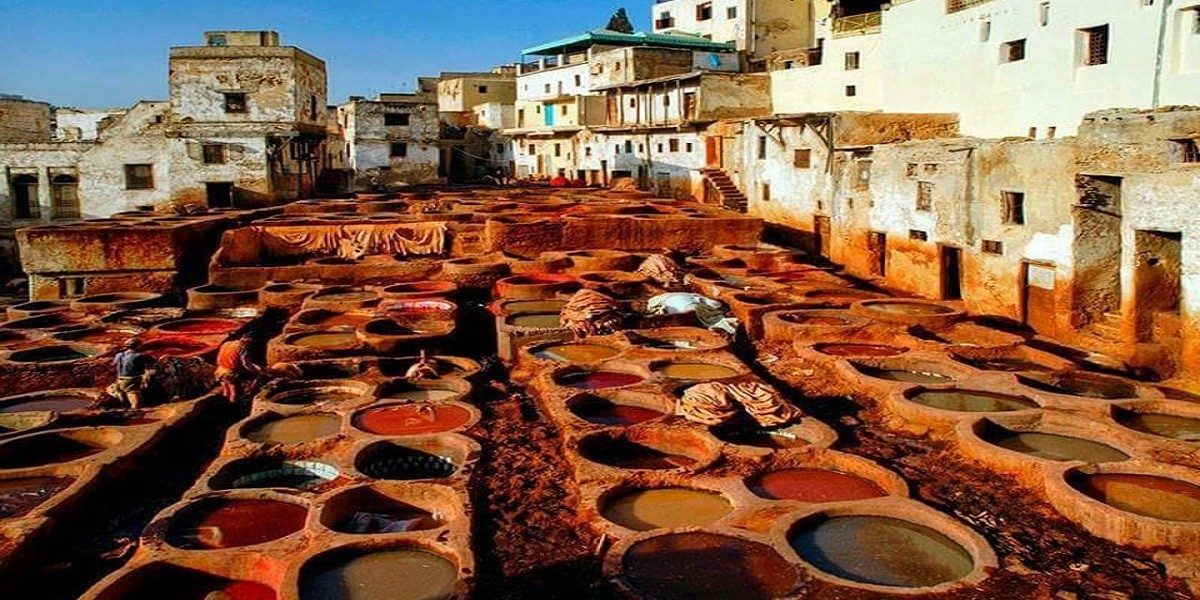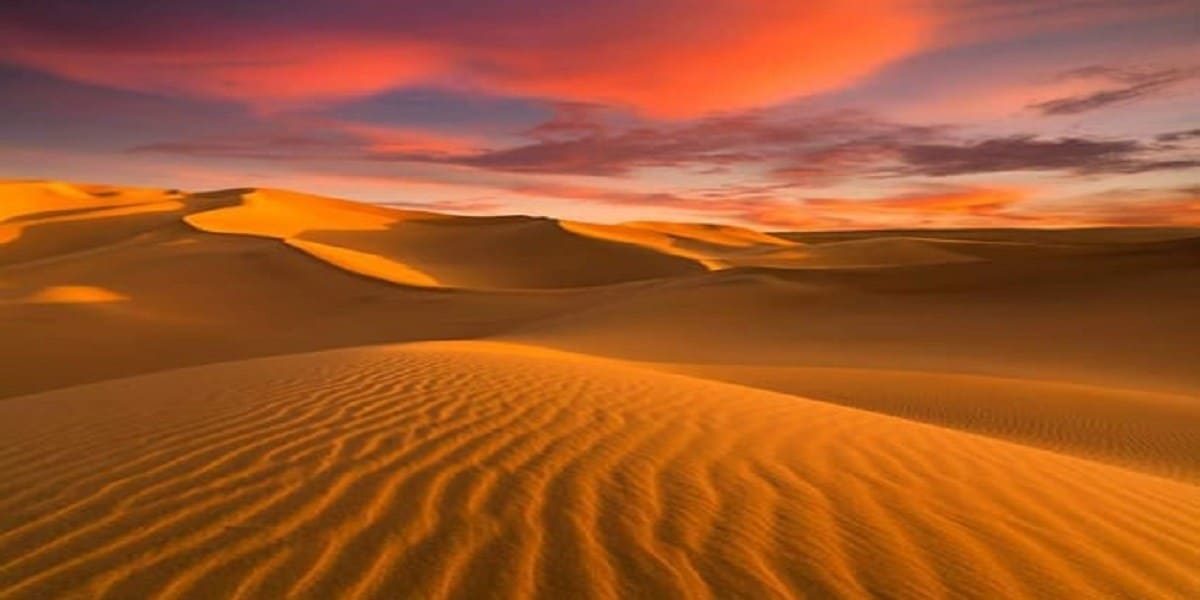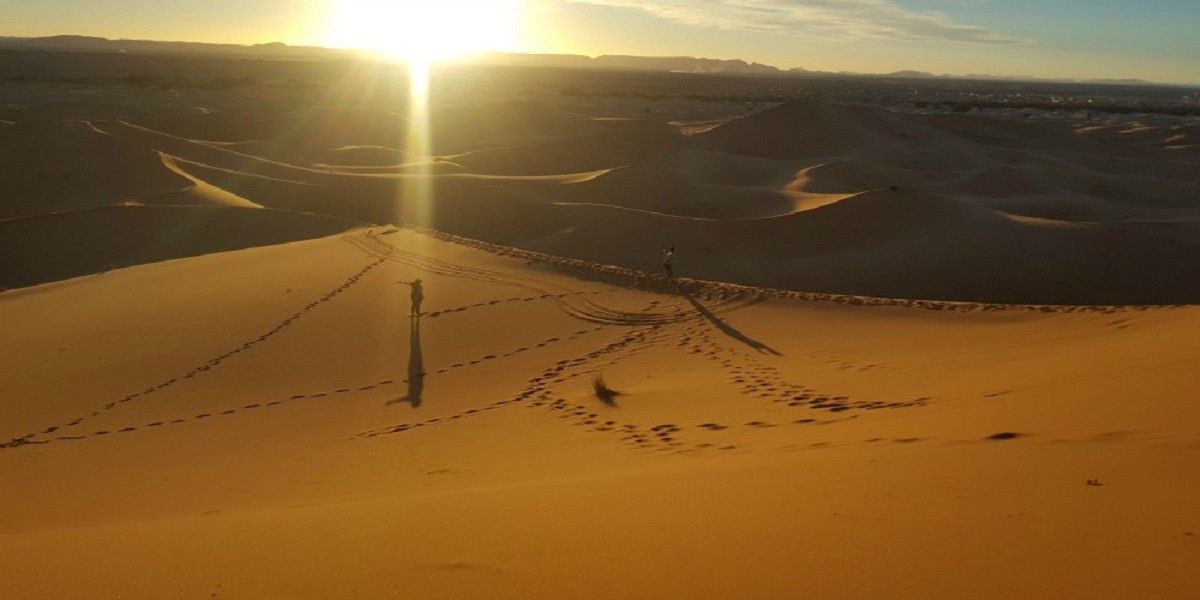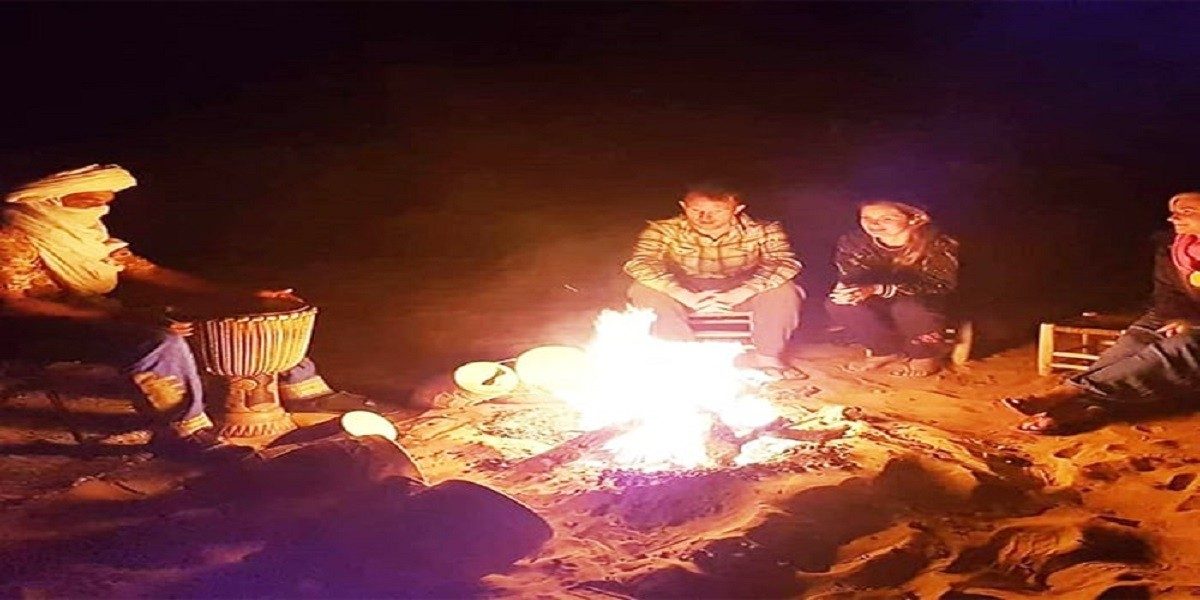 10-Days Tour From Casablanca To Marrakech Via Merzouga 
Safe to Travel   

Nature 

 Price Inclusive     

  

Activities Optional   Flexible bookings   
Pick up & Drop Back
Instant Confirmation 
 10 Days From Casablanca To Marrakech Via  Merzouga Desert Tour
From timeless golden dunes to vibrant, bustling bazaars and the age-old remains of civilizations past, explore some of Morocco's most fascinating sights. Discover the fresh cedar forests of the Atlas Mountains, meander the winding lanes of old Marrakech, and ride into the desert on a 4×4. Meet musicians, artisans, and nomads as you soak up the mystique of this captivating North African nation. 10 Days tour from Casablanca one is the best tour.if you love heritage and culture, and nature , desert tour , Sahara Calel ride, you are in best company to discover that.
Browse through our 10 days Desert Tour  itineraries and choose one to enjoy an enchanting time in Morocco .
Take this adventure and experience an escapade that'll truly satisfy your wanderlust. This best of   adventurer's dream journey. 
10 Days Casablanca to Marrakech Via  Merzouga desert trip
Merzouga is a Berber town at the border of the Sahara desert. Every tour going to the dunes will pass by Merzouga. The city itself is quite small and it is the departure point of the camel ride to the night camps in the desert. Usually, you will be able to ride a camel for a couple of hours in the sunset to reach the desert camp, in which you will sleep in comfortable tents. Before the night, a Berber dinner with music is provided to the guests. You will be able to spend the night as you wish, climbing the dunes and looking at the stars. Since the desert has almost no artificial light, the sky will be full of stars.
#Book Your 10 Days tour  Casablanca  desert tour with us ,Standard & Luxury desert tour option are availibale by your choice 
Best 10 days tour from Casablanca  To Marrakech Via Merzouga Camel Trek  summary :
Day 1: Arrive in Casablanca
Day 2: Roman ruins at Volubilis and imperial cities of Meknes and Fes
Day 3: Fes: Exploring the Imperial City and medieval Medina
Day 4 :Into the desert: Erfoud, Merzouga and the Sahara
Day 5 :Desert towns, Todra Gorge, and film worthy landscapes
Day 6 : Aït Benhaddou Kasbah and Tizi n'Tichka Pass over the High Atlas to Marrakech
Day 7 : Marrakech: Exploring the Red City
Day 8 : Essaouira: seaside ramparts and fresh seafood
Day 9 : Casablanca via the coast
Day 10 : Depart to home with unforgettable memories around Morocco
HERE ARE THE 10 DAY  TOUR FROM CASABLANCA  TO MARRAKECH VIA MERZOUGA DESERT HIGHLIGHTS :
Cross the High Atlas Mountains with its pass of Tizi Ntichka
A multi-day, chauffeured tour from Fez to Marrakesh, via the Sahara
No need to backtrack: you'll get picked up in one city and dropped off in another
Make the most of your transfer by ticking off top sights along the way.
Explore the spiritual capital of Morocco; Fes: Najjarine fountains and Museum and much more
Discover souks, tanneries, and artisan workshops in medieval Fes
Old medina
Explore rural Morocco by foot, by air-conditioned minivan/4×4, and by camelback
Walk to the world heritage site of Kasbah Ait Ben Haddou 

best 10 days tour

Climb up to Dades canyons
Visit Todra gorges and Tinghir oasis
Ride a camel in Erg Chebbi to watch the colour-changing sunset

 

Spend the night at a Berber desert camp at the Sahara desert.
Sip traditional Moroccan mint tea in the home of a Berber family in the High Atlas Mountains.   
Spend two full days in magical Marrakech, famous for its intact medieval architecture and bustling souks, packed with vendors touting everything from fresh produce to high-quality leather goods.

6 days desert tour from fez , fez desert tour , best 6 days tour
Itinerary of

Private Casablanca to Marrakech via Merzouga camel ride 10 days desert tour details:
Best 10 days tour is trip designed for traveler to explore deep of Morocco from the north to south. With tour around morocco in 10 days trip you will embark on many culture different, and explore 6 UNESCO World heritage site, Traveling in your small group or private. You will have numerous opportunities to meet different kind of people from  region to another of the country . Visiting the medina Fez, Meknes Marrakech, Essaouira, visiting the village of Sahara Desert.
Your 10 day trip around Morocco also includes a stay In Merzouga Luxuru or satandard Desert Camp, Your Morocco adventure also includes a stay at the Merzouga Luxury Desert Camp, a beautifully appointed oasis set in the wilderness of the Sahara. Enjoy the comfort of your fully furnished, air-conditioned tent with en suite bathroom — if you can tear yourself away from the stunning views of the Erg Chebbi sand dunes and a sky full of stars. You'll also visit the remarkable fortifications of Ait-Ben-Haddou and Ouarzazate, the "door of the desert."
Love the sea? An extension to the coastal city of Essaouira, known for its arts and music scene, will show you another alluring facet of Moroccan culture. And, if you're a solo traveler, you'll enjoy zero and reduced Single Supplements on every departure (limited availability). Whether it's a richly spiced meal in the midst of the High Atlas Mountains or a panoramic sunset over Marrakesh, the multitude of experiences on this adventure will leave you with a lifetime of memories. 
Day 1 : Arrival to Casablanca First Day
Welcome To Morocco, Arrive in Casablanca on the Atlantic coast where French colonial building blend with traditional Moroccan architecture.you will meet the driver to take to your hotel is depends on the time when you arrive  , so you are free to arrive in Casablanca at any time.If your flight arrives earlier in the day, perhaps you might choose to visit Mosque of Hassan 2 and ricks Café ,and take advantages to watching sunset .
Day 2 : Leaving Casablanca To Fez Via Rabat,Volubils and Meknes 
In the morning is time to Depart for the capital of Rabat to see the Royal Palace, Hassan Tower and visit one of the few holy places open to non-Muslims, the lavish Mausoleum of King Mohammed V which is both an architectural marvel and a monument to a great ruler. Travel to Meknes, one of the kingdom's great imperial cities dating back to the 11th century; its surroundings have remained unchanged for centuries, Stand before the Bab el-Mansour, the monumental entrance to the imperial city and focal point of Place El-Hedim After Walk through the old quarter with captivating views over the Atlantic Ocean where exploring Kasbah des Oudaias. Gaze down it's cliffs to the Bou Regreg River below and take a moment to appreciate the Gnawa musicians traditional music.  Then, venture to Volubilis and discover the soaring columns and remarkably well-preserved mosaic floors of this ancient Roman outpost with Guide. Continue to Fez
Day 3 : Fes Sightseeing [Sightseeing Guided Day Tour]
Today we embark on a guided walk through the old city, locally known as Fes el Bali. Venture once again into the Middle Ages in the maze of the Medina, which is buzzing with craftsmen, markets, tanneries and mosques. Look out for the donkeys with high heaps piled on their backs and investigate the hidden gems of the souk. Pay special attention to the Medersa Bou Inania, one of the city's most beautiful and treasured structures, recently restored and presently open to tourists.
Marvel at the iconic tannery, known for the famous view which overlooks its dye pits, and a ceramics factory. Prepare for lots of walking by wearing comfortable shoes and packing snacks and water!
Day 4 : Travel to Sahara Merzouga Via Ifran Middle Atlas
We'll have an early start this morning to begin travelling south into the dramatic landscapes of the Middle Atlas, heading first towards to Immouzer and Ifrane and passing near the small mountain village of Azrou, which in the Berber tongue translates as 'the rock'. This is the land of the fiercely independent Berbers, the Lords of the Atlas, whose traditions and ways still hold sway up here in their mountain strongholds far away from the cities below. Continuing into Berber sheep raising country we head to Timadite and over the Col du Zad, before crossing the Tizi Talghemt Camel Pass and continuing via the Gorge du Ziz to Er Rachidia. Finally we traverse a broad plateau past Meski Oasis, the so-called 'Blue Spring' bordering the arid desert plains, from where our journey brings us at last on to the desert settlement of Erfoud. before arriving at the little Saharan village of Merzouga. With the decor of the orange-shaded Erg Chebbi sand dunes, the fascinating Saharan town of Merzouga feels pleasingly disconnected from the rest of the world.
Packing your main luggage in the overnight camp, situated on the edge of the desert, to ride Camel in the deep of dunes for an hour journey into the sunset. The Erg Chebbi hills are the most dazzling in the nation and a necessary highlight of any visit to Morocco. We spend the night under starry skies at our desert camp. Sit back and take in all the desert has to offer while the locals prepare a delicious dinner. 
Day 5 : From Desert TO Ouarzazate Via Todra Gorge
leaving the Desert after great night in the Camp Venture towards the oasis of Tinehir and explore the Todra Gorge, known as the Grand Canyon of the Sahara. At Boumalne-du-Dades you will encounter the dry, rugged Dades Valley that is dotted with oases of figs, olives, date palms and castellated mud houses hugging the slopes. Meet the locals of the region when you visit a traditional Nomad house to try authentic Berber tea. The Road of a Thousand Kasbahs concludes at Ouarzazate. It is known as the Film Capital of Morocco.
Day 6 : Travel to Marrakech via Ait Bnehaddou High Atlas
On the way to Marrakesh, stop to visit Ksar of Ait-Ben-Haddou, a fortified village (known as an ighrem) that is as exotic-looking as it is historically fascinating. This UNESCO World Heritage Site has been the setting for scenes of many films, including Lawrence of Arabia, Gladiator, and the television series Game of Thrones, and you'll see why this village is so visually appealing when you visit it. Take some time to wander through the meandering alleys, revel in the uniqueness of this place, and enjoy lunch on your own. From here, proceed to Marrakesh, with time to relax at your hotel before dinner.
Day 7 : Marrakech  Sightseeing [Sightseeing Guided Day Tour]
After breakfast, you will have a magnificent guided Visit of the Medina starting from Koutoubia Mosque and its notorious Minaret to the Bahia palace via the royal palace and jewish quarter or Marrakech , the Bahia palace built in the late 19th century, intended to be one of the greatest palaces of its time and to capture the essence of the Islamic and Moroccan style, afterwards walk through the narrow streets of the Medina through souks and spice Markets where women sell many organic goodies from Organic make up products to handmade jewellery and hats , you might want to shop a few souvenirs once you arrive at the Rahba square .after you will go visite Majorlle Garden. Later back to your hotel rest and at night walk in square of jam lifna famous place where morocca, come to enjoy .
Day 8 : Essaouira from Marrakech 
Leave Marrakech at 08:00, ready for a 3-hour journey to the beautiful Essaouira on the Atlantic Coast. Once you arrive at the port city, formerly known as Mogador, you will have time to enjoy the charming sights of Essaouira, including its ocher-colored walls, the beautiful Moulay El Hassan square, and the souks, as well as the little streets of the city's old Medina. Enjoy a lunch of fresh fish in a local restaurant. During your trip, visit an association of Berber women producing argan oil, see the local markets, and marvel at the gems in the jeweler's quarter
Day 9 : Travel back to Casabalnaca Via the Coast
In the morning, you will have some more time to explore the medina in Essaouira. If there are any goods you would like to purchase, now is the time.
In the afternoon, you will head back to Casablanca. On the way, you can discuss any stops you would like to make with your driver. You can pass through El Jadida, which is home to a stunning Portuguese cistern, as well as the Church of Assumption. You can also stop in Azemour, which is art-influenced and nestled between a crumbling medina and the ocean.
Once you are back in Casablanca, feel free to do some more sightseeing if you feel there is anything you missed when you first arrived. Then, plan to enjoy a lovely farewell dinner at the local restaurant of your choice.
Day 10 : Depart to Homa with great memories about Morocco
end of best 10 days tour around Morocco with great memories 
Explore the medieval medina of Fez
Follow in the footsteps of ancient traders through the dramatic red dunes of the Sahara Desert
Immerse in the nightly carnival of fortune-tellers, snake charmers, and dancers in Marrakech.
Take in the views from Jebel Toubkal, the highest point in North Africa.
Savor mint tea, Berber whiskey, and traditional Moroccan dishes at a local home.
Step back in time while exploring ancient Roman ruins.
Go behind the scenes of Game of Thrones and Gladiator in Ait Benhaddou.
✘

Gratuities 

✘

Lunch

✘

Drinks

✘

Tips
Enter the world of ancient Morocco on this journey through the country's imperial cities; Rabat, Meknes, Fes and Marrakech. Travel through the mountainous land of Berbers and to the edge of Africa where we relax in the tranquil port town of Essaouira. Atmospheric medinas - Get lost in the colourful alleyways of the cities' old towns Todra Gorge - Walk in Morocco's Grand Canyon through spectacular rock formations Essaouira - Relax in the traditional and charming port town on the Atlantic coast.
+
-
Info : 10 days Desert Tour From Casablanca To Marrakech
Duration: 10 Days & 9 Nights
Departure: 8/9 AM
Starting Location: Casablanca
Ending Location: Marrakech / Casablanca
NOTES:

10-Days Desert Tour From Casablanca to Marrakech 
Reduction of 5% for cash payments .

Reduction for children between 8 - 12 sharing a room with 2 adults.

Private tour. In case of group travel (always very small number), must be informed in advance.

The order of the itinerary can vary depending on schedule of visits.

Dinner on the first day and breakfast on the last depending on flight schedules.

Programs can be modified according to customer preferences or days available for the holidays.

Departures will always be early in the morning to take advantage of sunlight 

10 days tour from Casablanca , 10 days tour from Casablanca 
Additional info of the 10-Day desert tour from Casablanca 
– Vegetarian option is available, please advise at time of booking if required.
– Alcoholic drinks (available to purchase)
– Children must be accompanied by an adult.
– Quad bike & Buggy driving in the dunes are not included in the price, but it is possible to add them as an extra.

10 days tour from Casablanca , 10 days tour from Casablanca 
+
-
How To Book Your Dream Holiday
How To Book Tour Payment Methods:
10 Days Desert Tour From Casablanca to  Marrakech via  Merzouga Desert Trip 
Confirm & Pay a Deposit                              
If you are totally satisfied with our tour itinerary and service proposal, please send us an email telling us that you agree on our Service Proposal.

10 days tour from Casablanca , 10 days tour from Casablanca 
A deposit is required to confirm the booking. The balance needs to be paid in full before the use of our service. If we receive your booking less than 30 days prior to the tour start date, the payment needs to be made in full when you confirm the tour. Kindly note this may take up to 7 days or even 10 days before the money activates our account. This depends on the banks where your account and our account are open. We accept Cash, Credit Card, PayPal, Western Union, Wire Transfer.
Please double check with our travel consultant to see if all the proposed trip services are still available when you confirm the tour.
PayPal:
We deal with PayPal account holders only, means you need to be registered beforehand with PayPal in order to pay an electronic invoice that we send to your e-mail address. All in invoices are in USD or EURO currencies; MAD is not yet supported by PayPal system.
Deposit is required to confirm the booking. The balance needs to be paid in full before the use of our service. If we receive you're booking less than 30 days prior to the tour start date, the payment needs to be made in full when you confirm the tour. Kindly note this may take up to 7 days or even 10 days before the money activates our account. This depends on the banks where your account and our account are open We accept Cash, Credit Card, PayPal, Western Union, Wire TransferPlease double check with our travel consultant to see if all the proposed trip services are still available when you confirm the tour. You should read before making any payment/deposit.
Credit/Debit card Authorization Form:
For the credit/debit card payment, we only accept Visa or MasterCard subject to additional transaction fee of 4%, will be added for card processing fee on top of the package bills.
Receive A Confirmation:
After we receive payment of deposit, your reservation for touring with us is confirmed. You will receive this
confirmation via email and/or written confirmation. Along with this confirmation will be useful packing and travel tips and other information that you may need to know. We are able to provide you recommendations for possible flight itineraries, Riads & Hotels anywhere in Morocco. In any case, when your airline tickets, Riads or Hotels are booked we request that you please send us your Riad/Hotel name and address for pick up or your flight information (flight number, arrival/departure date and time) if you are to be picked up from an airport.
End Of Best 10-Days Tour From Casablanca to  Marrakech Sahara Desert
+
-
Tour with Flexible Booking Policy
Change dates It is free to change your tour start date within 30 days of departure.
Choose a different tour Select a new tour run by the same tour operator within 30 days of departure.
+
-
Why Should I go For  10-Days Desert Tour From Casablanca?
Why Should I go For  10-Days Desert Tour From Casabalna to Marrakech  ?
Chance to experience the unspoiled Moroccan Desert with a professional crew.
Experience the thrill of a lifetime as you go on an exhilarating 4X4 drive over the endless sand dunes.
Take in the magnificent desert sunset views.
Enjoy camel ride and other desert-exclusive activities like sandboarding, quad biking etc. (but available only upon request).
Cool down at the desert campsite.
Relax in its Bedouin-style tent, smoke Shisha and get your hands tattooed with beautiful Arabic henna designs.
Dress yourself up in traditional Moroccan Culture and pose for some great souvenir photographs.
Enjoy a  dinner with a wide range of vegetarian and vegetarian foods.
Watch the spellbinding belly dance and the impressively dervish Tanura performance.
Electronic Voucher

Instant Confirmation 

Fast and Secure Payment

No-hassle best price guarantee

Customer care available 

Hand-picked Tours & Activities
Fez Desert Trips you might also like :
10 days Desert Tour  From Casablanca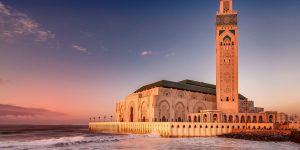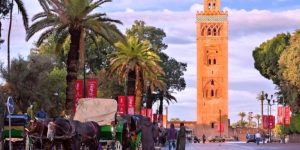 Fez Desert Tours Packages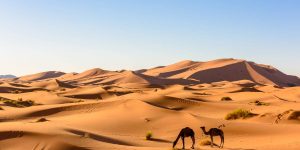 Fez Full Day Trip Packages