3 Days Desert tour from Marrakech
3-Days Desert tour from Marrakech To Merzouga & Marrakech desert tours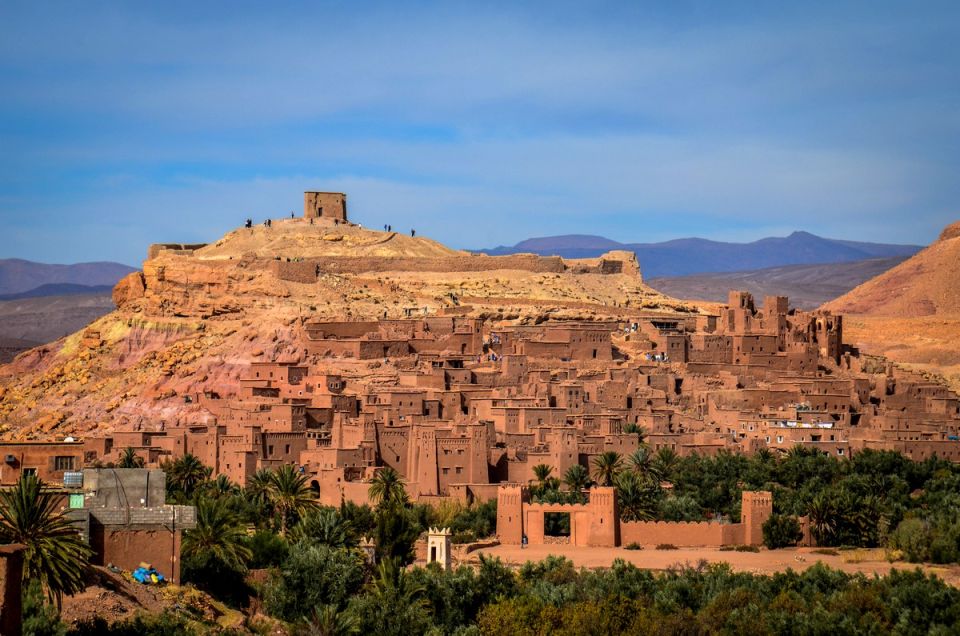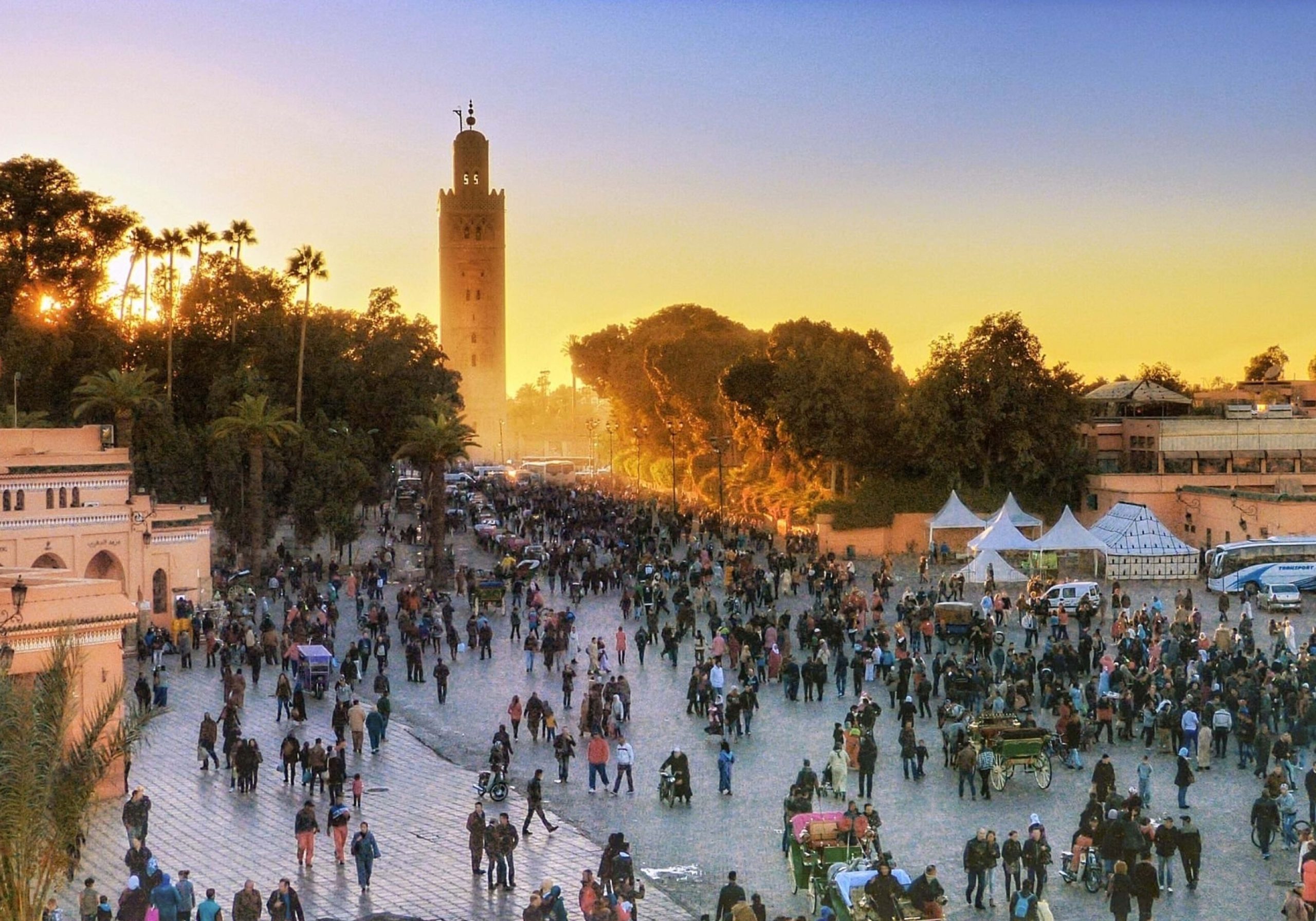 Book Your Best 3-Days From Marrakech To Merzouga Desert Tour
Are you planning a best time to visit Morocco Desert in 3 days  tour from Marrakech? We have specifically designed tour packages covering numerous parts of the country here. Take up the classic  best 3-day desert trip  if you are looking for a flawless time. If you love heritage and culture, you can take up World Morocco tours to explore the 3 Days desert Tour from Marrakech . Do you love nature? Take the south Morocco  hill station tour or the 3 days desert tour in Morocco. Are you planning a relaxing time? You can choose nightlife style Sahara Desert  tour packages or stick withWorld Morocco  spiritual vacation time. 3 days tour from Marrakech to merzouga, 3 days tour from marrakech,
3-Days Deset tour from Marrakech to Merzouga desert trip
The Dunes of Merzouga or "Erg Chebbi", located about 35 km from Algeria, is considered the gateway to the desert. They are the only Saharan erg, with Chigaga erg, which is on the Moroccan territory. These dunes cover a large plot of about twenty kilometers long and can reach up to 150 meters. Little advice, do not miss anything for the sunset or sunrise from the dunes. This is simply unforgettable. Enhance it all a little camel ride to make your output a lot more fun and enjoyable
Departures from Marrakech occur on a daily basis. This Marrakech to Merzouga tour is packed with many sites, making your tour interesting as you'll be experiencing one scenery after another. The incredible change of landscape is stunning: From the High Atlas to several valleys and Oasis including High Atlas Mountains, and Midlle Atlas too rocky plateaus, and the dramatic Erg Chebbi dunes. So if you'd like to discover the deepest of Moroccan desert, this is the best trip for you.  tour
Day 1: Marrakech-high Atlas – ait ben hadou- Dades Valley
Day 2: Dades Valley – Gorg Todra – Merzouga
Day 3:  Merzouga – Draa Valley Ouarzazate – Marrakech
Itinerary of Private 3-day Marrakech Desert Tour details :
Day 2 : travel to Merzouga Sahara desert via Todra Gorge then Camel Trekking
After the breakfast, Departure to Erg Chebbi sahara desert in Merzouga. Berber villages are scattered along the way, we'll pass through Todra Gorges, Tenhir, Tinjdad, Jorf and Erfoud in which we'll feel the beginning of the Saharan oasis of Tafilalet, and then we continue to a Hotel in Merzouga, after relaxing a few minutes in the sand. this is a great opportunity to take lovely pictures of the sunset and sunrise. When we reach the highest sand dunes, we will spend the night in a camp (Berber nomad tents) with drums music in the middle of  heart of desert. 3
Day 1: Starting from Marrakech to Dades Valley Aite Ben Hadou Ouarzazate.
The first day of 3 days desert tour to Sahara desert, leaves Marrakech, While driving on this magnificent landscape with Beautiful scenery and small villages built in tiers succeed among oak trees, walnut groves and snow patches before arriving at the Tizi n Tichka pass, at 2260 meters high. Once over the pass a totally different picture is unveiled: the lunar landscape of the Anti Atlas. Scent of thyme from the bushes around fills the air. Just after the pass, the tour leaves the tarmac and goes off- road to then reach Telouet and former pasha's palace dominating the village, a fortified citadel that is both a microcosm of an empire and its demise. Leaving Telouet behind, flat top bluffs and rocky buttes that wouldn't be out of place in a western movie loom above the route. 3 days tour from Marrakech to merzouga, 3 days tour from marrakech, best 3 days tour
Later, skirt past Tamedaght and stop to visit UNESCO site of Ait Benhaddou, the postcard- like adobe citadel. A fat, red sun, only underlines the beige tones of the mud- and- straw mixture and through the covered passages and stone walls, the past filters itself into the present. In spite of the local 'guides', the best is to just lose yourselves in its alleyways. There is always a new way to reach its peak, from where the snowcapped Atlas Mountains framed by the denim blue sky will steal your breath away. If the climb up hadn't already… Past Ouarzazate, our bespoke tour of Morcco reaches yet another lush area, nested between the deserted crest and the desolate plateaus: Skoura palmgrove. We can arrange for accommodation here or press onwards to Dades gorges.  3 days tour from Marrakech to merzouga, 3 days tour from marrakech, best 3 days tour
Then, our trip reaches Kelaa des Mgouna, famous for the nearby Valley of Roses and 'Rose Festival', where at the end of a 3 day celebration usually held in May, a local girl is crowned 'Rose Queen'. The most looked after product is eau- de- rose and two factories in the area distil and export the product. The process uses approximately three thousand kilograms of rose petals to extract a liter of rose oil. the end of first day of 3 days desert tour . 
Day 3 : drive back to Marrakech via Draa Valley 
Enjoy an early sunrise camel ride along the golden sand dunes in Merzouga. Return to your camp for breakfast before transferring to Marraekch via the Amazigh villages of Alnif and Tazarine. The road to Tazzarine sees almost no traffic, providing a scenic link between Tafilalet and Draa Valley. Aside from the landscape, fossils and prehistoric rock carvings are this region's main attraction. The scenery grows wilder as you approach Tazzarine, set in a grassy oasis surrounded by bare mountains. Continue to Marrakech, Draa Valley islargest palm valley ond oldest villages in Morocco. take a stroll through the palm groves, explore the ksars and wander around the surrounding countryside. Then transfer along the Draa valley. Stop for lunch at Agdz(on your own). Head to Marrakech crossing the High Atlas Mountains via the magnificent Tiz In Tichka pass. 3 days tour from Marrakech to merzouga, 3 days tour from marrakech, best 3 days tour 3 days tour
The extravagant ruined palace at Telouet
postcard like UNESCO world site Ait Benhaddou
Dades Gorge and Rose Valley
the 300 meters high Todra Gorges
ruined Kasbahs and lush palm groves
Ride a camel in Erg Chebbi to watch the colour-changing sunse
prehistoric rock carvings at Tazzarine
century old traditions and crafts
Pick up at hotel, riad, airport or wherever you want

Tour transport 4×4 or Minubus with air conditioning

English-speaking driver

Fuel, tolls and all associated expenses.

Prive tours 

hour and a half tour in camel with related guidance

Party with drums in berber tent.

Guide speaks enlglech / spanish 

Tours in 3 days

1 nights in kasbah (hotel )

1 night in Berber tent
Map 3-Days From Marrakech To Merzouga Desert Tour