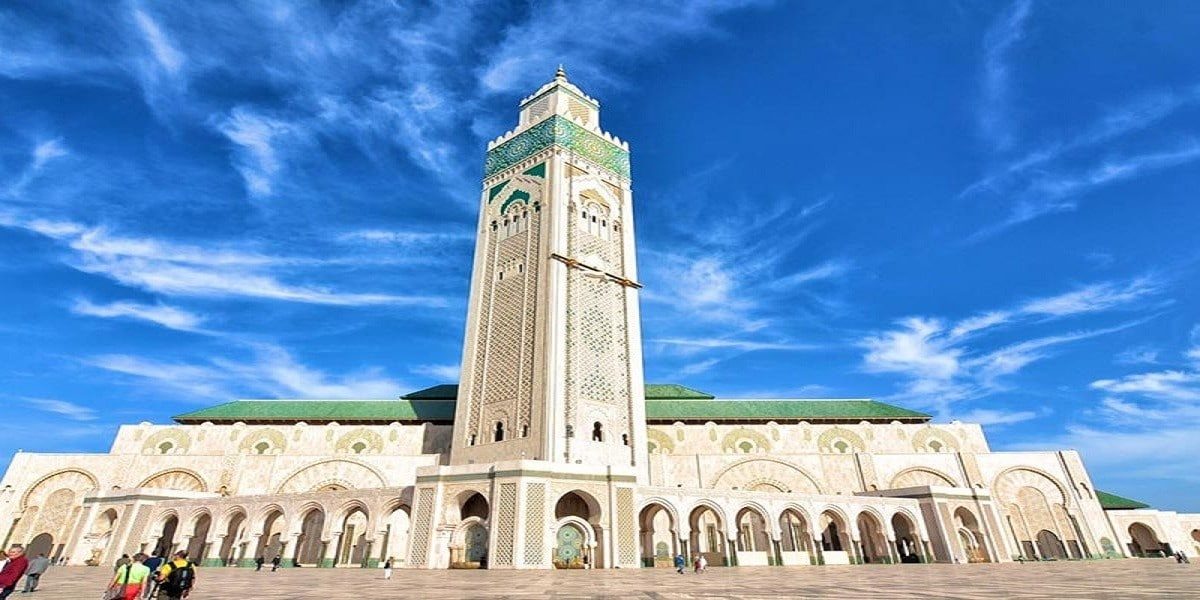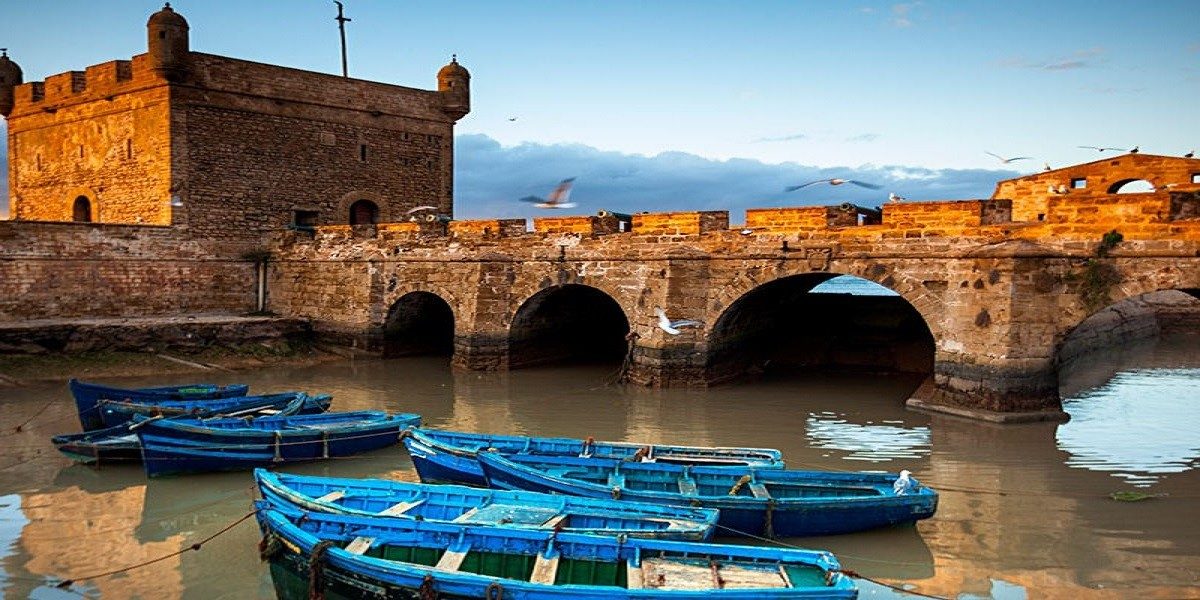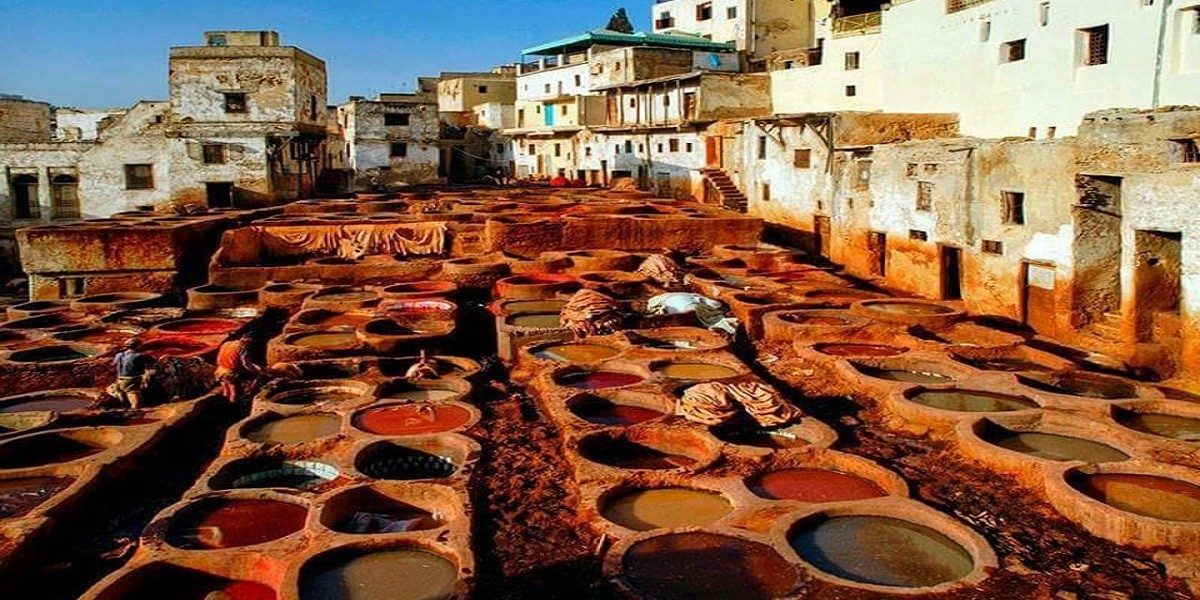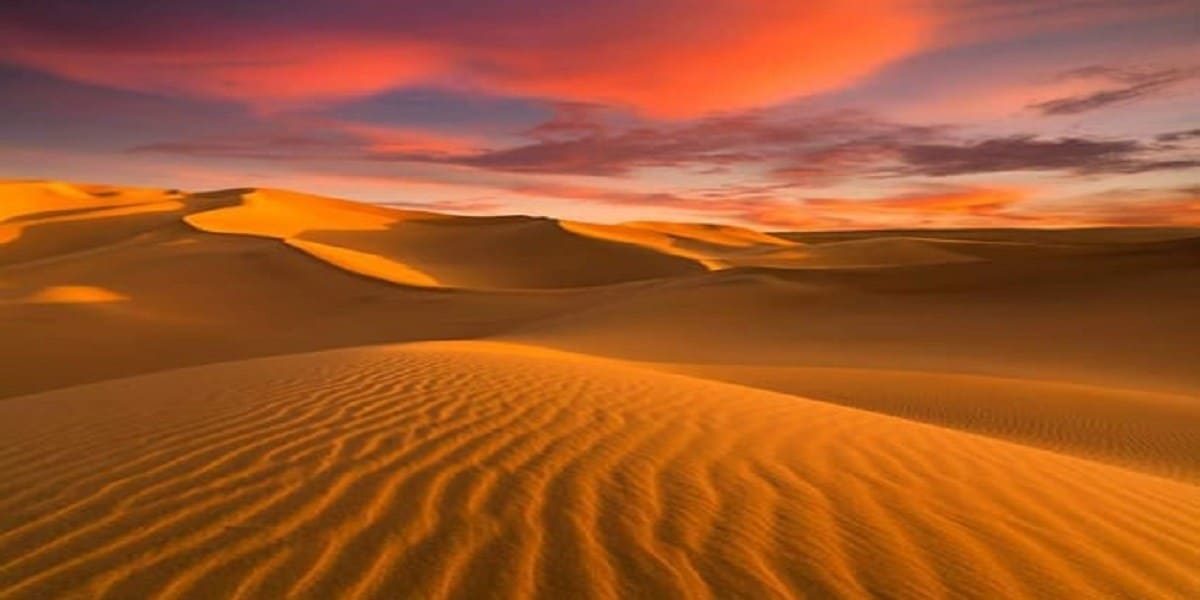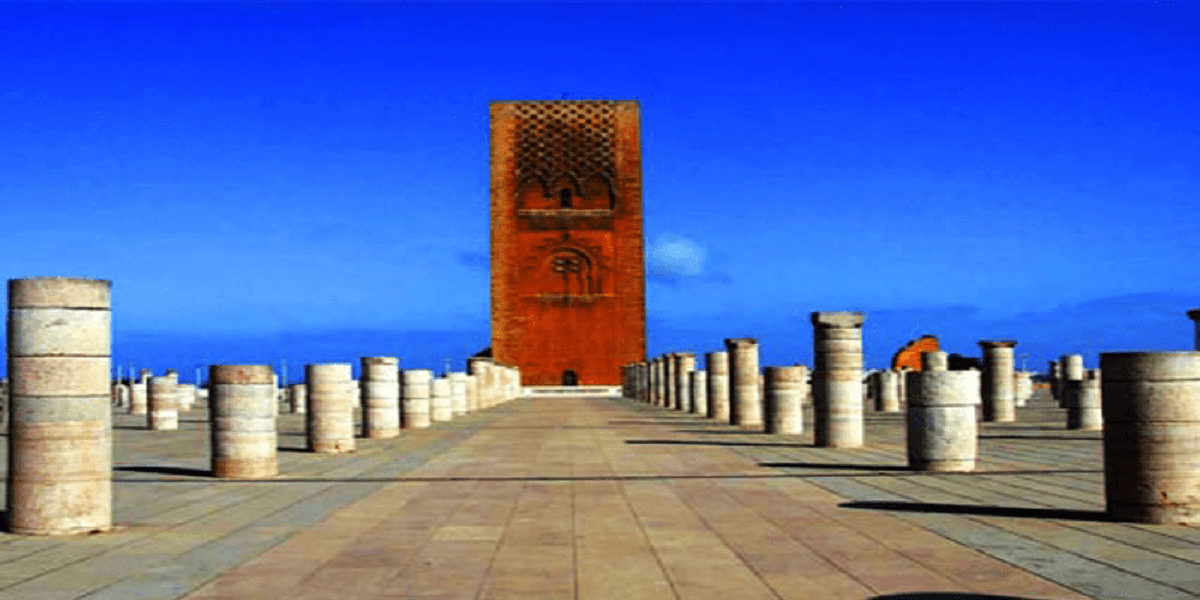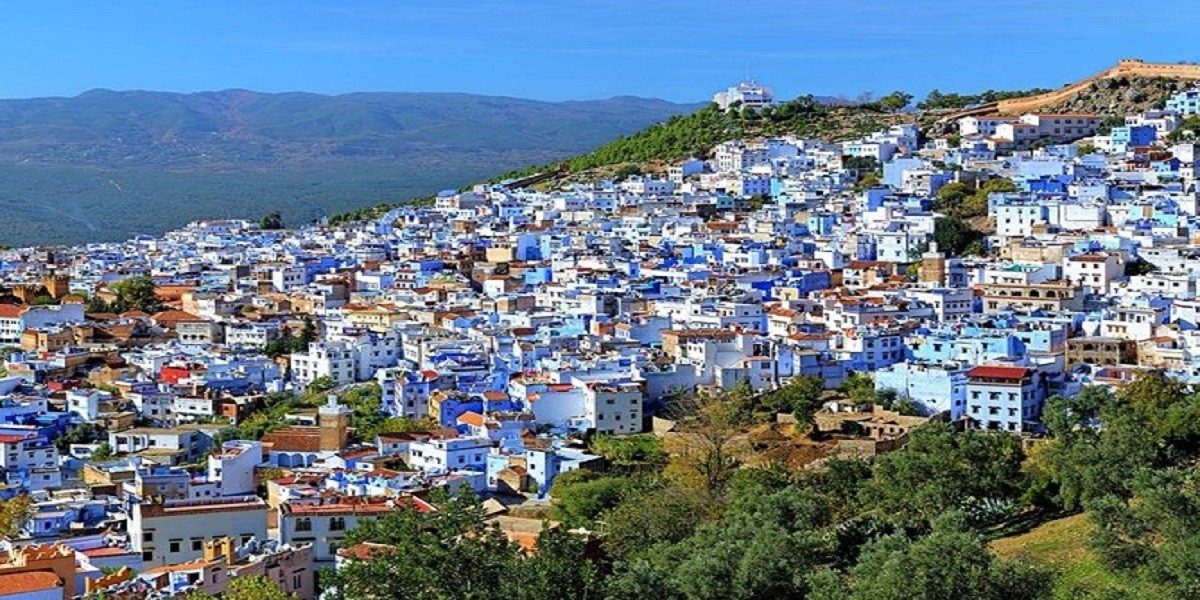 8-Days Tour From Casablanca to Marrakech 
Safe to Travel   

Nature 

 Price Inclusive     

  

Activities Optional   Flexible bookings   
Pick up & Drop Back
Instant Confirmation 
8 Days From Casablanca  To Marrakech Via  Merzouga Desert Tour
best 8 days tour from casablanca is  Best tour package that has been designed specifically for those of you who want to spend their holidays in Morocco Satrting from Casablanca in 8 days. Casablanca tour in 8 days 7 nights will take you to popular tourist attractions from the south, north, east, middle and western parts of the Morocco. Places of interest that will be visited include visit Casablanca, Rabat, Meknes, Fez, Merzouga, Marrakech.
Are you planning a 8 days tour of enjoyment? We have specifically designed tour packages covering numerous parts of the country here. Take up the classic golden triangle tour or  best 8-days desert tour  if you are looking for a flawless time. If you love heritage and culture, you can take up World Morocco tours to explore the 8 Days desert Tour from Casablanca.
Browse through our 8-days Desert Tour from Casablanca  itineraries and choose one to enjoy an enchanting time in Morocco .
8 day tour from Casablnaca To Marrakech   summary :
Day 1: Casablanca — Rabat
 Day 2: Rabat — Meknes — Fez
Day 3: Fes Sightseeing [Sightseeing Guided Day Tour].
Day 4: Fes –Ifrane —  Azrou —  Midelt —  Merzouga Desert
Day 5: Merzouga –Todra Gorges — Dades Gorges — Palm Groves of Skoura — Ouarzazate
Day 6 : Ouarzazate  — Ait Ben Haddou  — Telouet  — Marrakech
Day 7 :  Marrakech Sightseeing [Sightseeing Guided Day Tour].
Day 8 :  Marrakech » Casablanca 
HERE ARE THE 8-DAY  DESERT TOUR FROM CASABLANCA TO MARRAKECH VIA MERZOUGA DESERT HIGHLIGHTS :
Cross the High Atlas Mountains with its pass of Tizi Ntichka 
Visit the main attractions and monuments in Casablanca
Mosque Hassane II
Rabat
Meknes / VolubiliS
Old medina
High Atlas Mountains.
Jamaa El-Fna.
Berber Villages
Berber nomad tents
Telouat Kasbah.
Gladiator, Obelix, The Mummy.
Todra Gorges.
Dades Gorges.
Music of Gnawa.
Explore the spiritual capital of Morocco; Fes: Najjarine fountains and Museum and much more
Walk to the world heritage site of Kasbah Ait Ben Haddou
Climb up to Dades canyons
Visit Todra gorges and Tinghir oasis
Ride a camel in Erg Chebbi to watch the colour-changing sunset
Spend the night at a Berber desert camp at the Sahara desert.
8 Day tour Casablanca to  Marrakech via Merzouga desert trip
 8 days tour from Casablanca to marrakech  you will have opportunity to explore top 4 majestic Imperila Cities in 1 week, make you have chance to experiencing one scenario after another one.in one week starting from Casablanca it give you you discover big part of Morocco like Rabat, dye pit and tanneries of fes, authentic night in Berber camp in the Desert, Meknes Roman ruins of Volulibils, the beautiful mosaics to thr stunning Todra Gorge and Heritage Kasbah of Ait Benhaddou. this trip provide a great overview of Morocco. This Trip is run in conjunction with a local operator.
Itinerary of Private Casablanca to Marrakech via Merzouga camel ride  8-days d Trip from Casablanca details:
Day 1: Arriving to Casablanca – Rabat
The first days of 8 days tour from Casablanca, pick up you from airport or your accommodation. The first thing you will visite Mosque if Hassan 2 the 3 largest mosque in the World and is the landmark of Casablanca wich is the only place open for non-muslim. Casablanca is famous also with Ricks coffee  where the famous fil of  "Casablanca" in 1942.after that  continue drive to Rabat, you will have chance to to visit the unfinish Mosque Hassan from 12the centry by Almohid, and take walk inside of the Oudaya Kasbah with beautiful view panoramic of Atlantic Ocean.at the end of the day you have rest in hotel or Riad  in medina .
Day 2 : leaving Rabat to Fes Via Meknes and Volubilis.
Next morning with nice breakfast you will starting new day with new destination, you will continue your journey through to Fes , arriving to Meknes and starting Explore the Medina and spend your afternoon checking out the spectacular 12th century Grand Mosque, the Mausoleum of Moulay Ismail and the ornate mosaics of the city's gates. Grab a bite to eat and prepare for a guided tour of the famous ancient Roman ruins of Volubilis. We arrive in Fes this evening. Kick back and relax in comfort, and prepare for a day of exploration as we get to know the city.
Day 3 : Fes sightseeing ( sightseeing Guided Dat Tour)
After the breakfast you will meet your guide who will be with all the day exploring the best and oldes city in Morocco Fes,fes founded in Founded in approximately 809 AD, Fez is the oldest traditional city in Morocco, regarded not only as the religious and cultural capital of the country, but also the spiritual and intellectual center of Islam in the West. Holding an enduring fascination for visitors, Fez has one of the largest historic medinas, full of monuments reflecting the different periods of Morocco's imperial and architectural development. Also Fez isMedina, a UNESCO World Heritage Site. real labyrinthine of more than 9000 alleyways and deserves to be the intellectual and cultural capital of the kingdom. You will see a lot of handcrafted items, Fes is number 1 in crafts, like old days using the same materials. The tanneries, famous in Fes, is one the highlights of the 8 Days Tour from Casablanca, watching locals working on skins of goat, lamp, camel and cow, in small pits. You also will indulge yourselves with some special dishes of Fes cuisine. You will enjoy a panoramic view in the southern tower of Fes; and visit the cooperative of pottery where they make tiles and Moroccan mosaic. in the afaternon yiu will back to relax in your hotel or riad .
Day 4 : Travel to Sahara Desert From  Fez Via Ifrane and Oasis.
Next Day early Morning starting leaving Fez To Sahara Desert and heading to another part southest of Morocco. Crossing the middle Atlas Mountaine, first stop in Ifrane City buikt by French time of colonization, Ifran know as Switzerland where in the first ski resort in Morocco. We will be surrounded by amazing sceneries and landscapes of mountains and plains. A special species of native monkeys living in cedar woods, over 30 members in one family called Maggot monkeys in Azrou. Closer to Merzouga, you make a stop and enjoy panoramic views of Ziz Valley which has historically formed a part of a traditional caravan trading route between the settlements of Northern Sahara. Pass fortified mud-and-straw villages and descend into the spectacular. The landscape becomes progressively more arid and you enter a stony desert. Afternoon arrive to Merzouga and ready to ride Camel to Heart of Desert and spend best night ander the tent with many activities music and have dinner .
Day 5 : leaving Merzouga to Ouarzazate via Todra Gorge Skoura
The early morning brid always catch the worm, so be prepared to wake up before the crack of dawn this morning for this day of your Morocco Tour Package. Summit the nearest sand dune and witness a magnificent sunrise and watch the Sahara Desert come to life. You can head back to have breakfast,after that we take route back by camel or car. Nest stope will be in Riassani city  and then we make your way west to Todra Gorge. This valley is lush and green filled with palm trees and mud-brick villages, The Dades Gorge is one of the most exciting driving routes in Morocco. This is a wild landscape, right at the heart of the High Atlas mountains.  The gorge itself is carved out of red rock. You will enjoy  along the 'Road of 1000 Kasbahs' stopping in the Valley the Rose and oasis town of Skoura filled with pretty little houses. Visit Kasbah Ameridhl with an abundance of decoration and mud-brick fortifications.end of the day arrive to Ouarzazate spend night there .
Day 6 : Ouarzazate to Marrakech via Ait Bnehaddou and high Atlas Mountaine
We travel towards the edges of the Sahara to Ait Benhaddou. Practically untouched since the 11th century, Ait Benhaddou is one of Morocco's most iconic sites. It served as an important stop for caravans carrying salt across the Sahara, returning with gold, ivory and slaves. It is now a World Heritage Site boasting clay architecture. Famous in the film industry, this town is known for productions such as Lawrence of Arabia, Game of Thrones and Gladiator.
Roam through the winding streets towards the top of the hill for incredible views over the surrounding landscapes. For a small fee, explore a spectacular old house and climb to the turrets for a beautiful view over the river. After that you will enjoy the gloriously untamed drive with close-up views of the High Atlas and surrounding countryside, particularly from the summit.  Driving over the Tizi n' Tichka pass is a unique experience, not to be missed. There are plenty of places to stop for a break. In the evening you will rich to Marrakech .
Day 7 : Marrakech Sightseeing ( sightseeing Guided Dat Tour)
After breakfast at the hotel, we set off on an exhilarating sightseeing tour of Marrakech with our guide and driver. During your 5-hour tour, you see the major highlights of the ancient city. We begin our walking tour in the old quarter of Marrakech where we visit the 19th century Bahia Palace, covered with colorful tile work, and see its eight-hectare gardens with fountains. We then proceed to Saadian Tombs – marble tombs for the Saadian dynasty. Accessible only through a small passage in the Kasbah Mosque, the tombs were neglected until aerial photography exposed them in 1917. Our next stop is El Badi Palace located nearby and believed to have contained more than 350 opulent rooms, in addition to a large pool, sweeping courtyard, and several gardens. The pieces from the El Badi Palace were used to create a new palace in Meknes, leaving just the shell of the palace behind. Continue to the souks, the largest you can find in Morocco. We suggest you try haggling as it is an inherent part of Moroccan trading culture In the afternoon, we venture into the new city and visit the Majorelle Gardens – a magical petite garden estate designed by Jacque Majorelle and maintained by Yves Saint Laurent. After the tour, we return to our hotel and have the rest of the day free.
Day 8 : Transfer to airport Casablacna or Marrakech
end of best 8 days tour from around Morocco 
Explore the medieval medina of Fez
Follow in the footsteps of ancient traders through the dramatic red dunes of the Sahara Desert
Immerse in the nightly carnival of fortune-tellers, snake charmers, and dancers in Marrakech.
Take in the views from Jebel Toubkal, the highest point in North Africa.
Savor mint tea, Berber whiskey, and traditional Moroccan dishes at a local home.
Step back in time while exploring ancient Roman ruins.
Go behind the scenes of Game of Thrones and Gladiator in Ait Benhaddou.
✘

Gratuities 

✘

Lunch

✘

Drinks

✘

Tips
Fez Desert Trips you might also like :
8 days Desert Tour  From Casablanca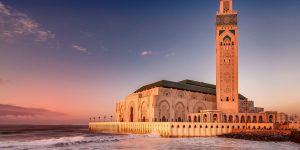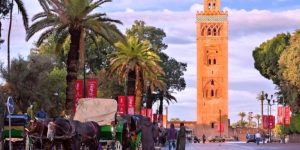 Fez Desert Tours Packages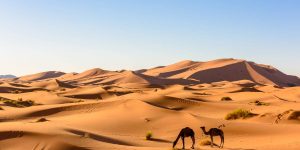 Fez Full Day Trip Packages