Discover the magic of Morocco with World Morocco Tours, experience and explore the most beloved destination in Morocco. We offer a best curated collection of many different Morocco tour packages like bustling Souk of Marrakech and Fez, Sahara desert tour, Merzouga camel trekking, Morocco imperial cities, photogenic of Chefchaouen the Blue City in Morocco, Fez the capital of education. Learn more about Moroccan culture lifestyle.
World Morocco Tours is the ultimate key to the finest breath air and best adventure as it has been in the tourism industry for many years offering skilled staffs of highly qualified operator. Through our variety of Morocco tours from solo to the group tours with your friends, family, student …. With our World Morocco Tours, every traveler will experience a simple and efficient manner of booking. The best tours in Morocco and travel packages, and highly affordable vacation of Morocco tours accompanied with the finest service.
These are provided as inspiration and a possible framework for your own tailor-made Morocco tours. Tell us what you would like. Our dedicated one-to-one experts will customize any itinerary to suit your interests, tastes, and budget. 
BEST TOURS WE THINK YOU'LL LOVE
If you plan to trip to Morocco for your next adventure trips, get ready to experience and live  an original authentic tours full of excitement and fun. This must Popular country has a rich history with a variety of cultures and traditions from city to another. There are many places worth seeing and you will definitely have stories to tell later !
Popular Tours From Marrakech
Discover Moroccan culture with World Morocco Tours, a full-service offering tailor-made and private tours around Morocco. In contrast to mass tourism, we offers logistical support for organizing your trip in Morocco.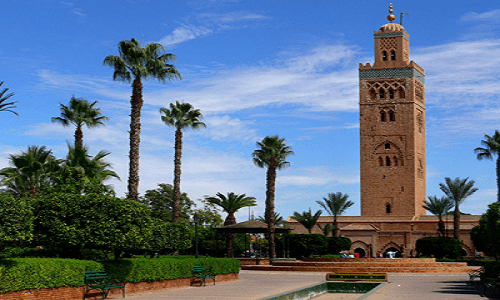 2 Days Desert Tour From Marrakech to Zagora
Best 3 Days Desert Tour From Marrakech to Merzouga
Awesome 4 Days Desert Tour From Marrakech to Merzouga Camel Trekking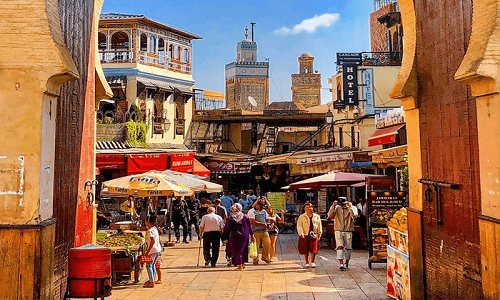 Affordable 5 DaysTour From Marrakech to Fez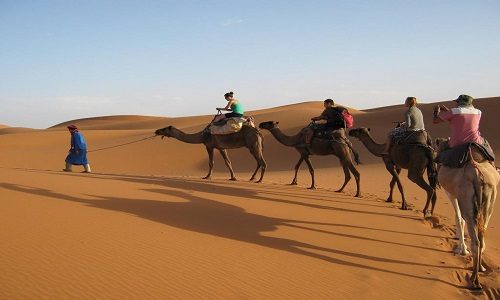 6 Days Tour From Marrakech to Fez Via Chefchaouen
Avoid wasting time. Enjoy a comfortable transfer from the airports to your chosen destination.
Our tours and private activities in Morocco are ideal for people who want a cultural experience 
We offer a variety of trips and activities in different parts of Morocco that adapt to your tastes 
We guarantee the last minute reservation, do not hesitate to book your trip.
World Morocco Tours offers guided journeys to the Sahara either by many differnet Tour To Merzouga  that will suit your needs, requirements , time frame and budget . We have the desire to share with our travelers the liberty of the nomad life style and the absolute soul of adventure with  professional team .
2 Days Desert Tour From Fez To Merzouga Camel Trekking
Top Tours From Ouarzazate
All tours are designed out of desire to who you the best Morocc tours authentically. Top of Morocco trip include all the must see and must do travel around Morocco highlight culture, history, food, landscap, cityscape in most popular destination.
Awesome Tours From Casablanca
At  World Morocco Tours  our passion is providing unforgettable adventures and unique experiences for, and with, avid travellers like you. That's why we only run tours to the most breath-taking destinations which we specialise in. Each tour is designed to take you to the heart of a new authentic culture. Discover the most amazing wonders around the Morocco, Desert , Camel Trekking , ……, and make lifelong travel buddies.
The Best Morocco Day Tours | Morocco Excursions | Morocco Sightseeing Trips
The Top Morocco Day Tour & excursions starting from Marrakech and Fez to discover some of the best Places in Morocco , is the ideal option for  erveyone who wants to visit and explore the Top places in Morocco for a half or full day trips.
dream come true. I had specific landmarks and activities that I wanted to complete and explore during my visit to Morocco. Although, my requests were over the top he made it happen without any complaints. No lie, we completed a 8 days tour in 3 days. We were able to visit Morocco from the North to the South. He knew safety was a priority

Tina F

10 days morrocco was amazed vacation. One of great tour with World Morocco Tours was unlike any we have ever experienced and one we will never forget. Youssef greeted us at the airport in Fes and we could not have asked for a better guide

Yuli AN

Morocco Tours,Sahara Desert & Old Medina Fez Our trip to Morocco was a wonderful experienced.Thank you World Morocco Tours for the delightful and amazing Itinerary. Visiting Old Medina,a trip to Sahara desert,riding in a camel 

Jane h

Per chi vuole andare in vacanza lo consiglio vivamente Insieme alla mia famiglia abbiamo fatto il Tours del Marocco abbiamo passato 7 notti nel deserto 

Alfred J