4 Days Tour From Marrakech to Sahara Desert 
 Best 4-Days Tour From Marrakech to Sahara Desert 
Top Marrakech Desert Tours: Morocco Tours in 4 days  | Marrakech Adventure Tours | Marrakech desert tours in 4 days | 4-Days 3 Night Marrakech Desert Trip | 4 Days 3 Nights   Marrakech to Merzouga desert trip in 4 days .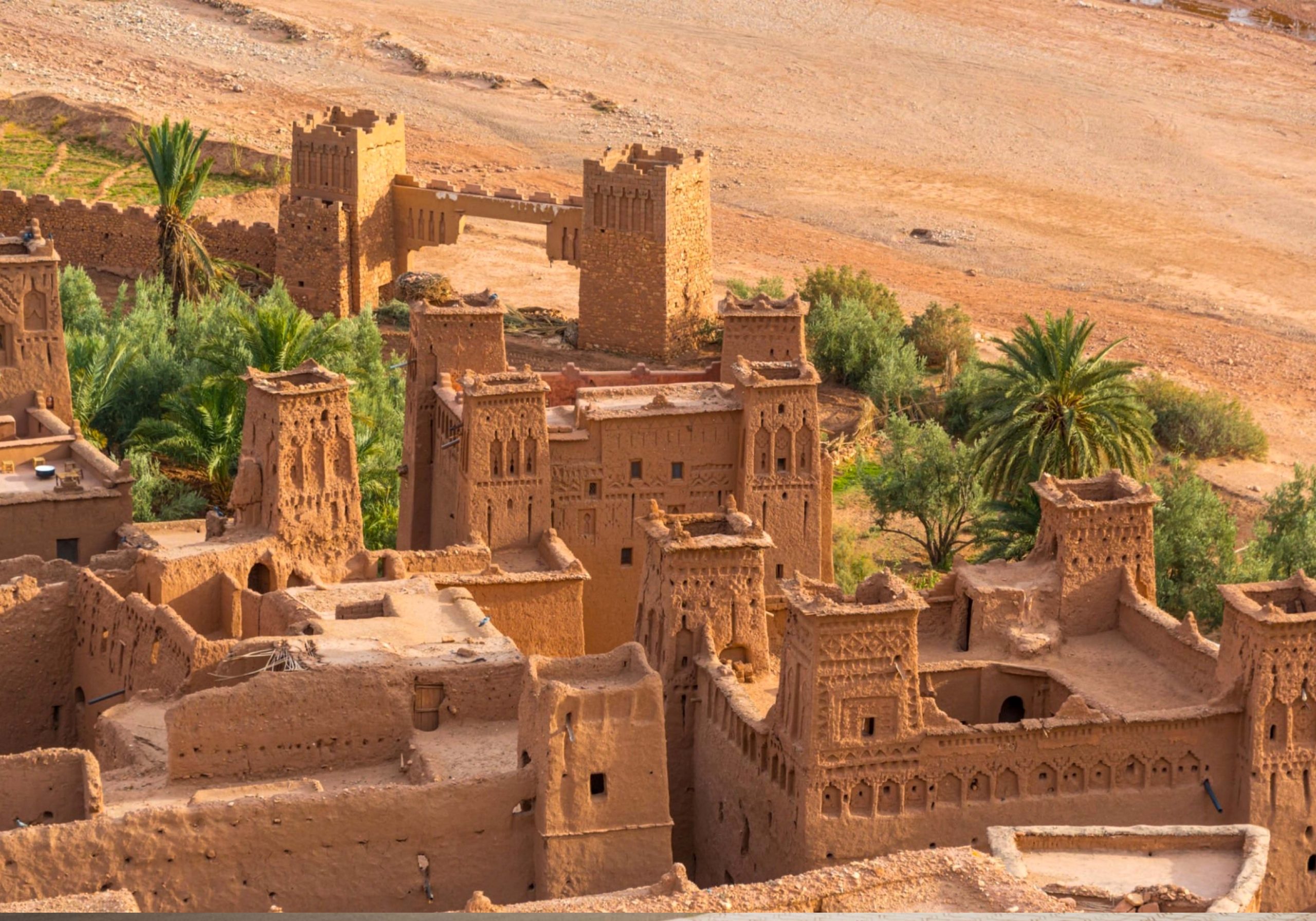 4-Day  Desert Tour From Marrakech 
Are you planning to live the magic of Moroccan Sahara Desert tour? We have specifically designed tour packages covering numerous parts of the country here.  best Marrakech 4-days desert tour  if you are looking for a flawless time. If you love heritage and culture, you can take up World Morocco tours to explore the 4 Day desert Trip from Marrakech. Do you love nature? Take the south Morocco station tour or the Marrakech desert tour. Are you planning a relaxing time? You can choose nightlife style Sahara Desert  tour packages or stick withWorld Morocco  spiritual vacation time.
Browse through our 4-days Desert Tour  itineraries and choose one to enjoy an enchanting time in Morocco
4-Day Marrakech to Merzouga desert trip
Merzouga desert is one of the most common points of Bivouacs and Moroccan Camel treks. The 4 day desert tour from Marrakech to Merzouga is one of the most coveted Morocco desert tours.
Merzouga is a small village in southeastern Morocco, about 35 km (22 mi) southeast of Rissani, about 55 km (34 mi) from Erfoud, and about 50 km (31 mi) from the Algerian border.
The village is known for its proximity to Erg Chebbi, and it is for this reason a part of the itineraries of many tourists visiting Morocco. It has been described as "a desert theme park", and the Erg Chebbi as "a wonderland of sand". Merzouga has the largest natural underground body of water in Morocco. A typical street in the older part of Merzouga , Near the dunes of Erg Chebbi there are some other known villages. 
4 days desert tour from Marrakech To Merzouga Camel Trek  summary :
Day 1: Marrakesh -Telouet Kasbah – Ait Ben Haddou – Dades Valley
Day 2:  Todra Gorges  Merzouga
Day 3: Merzouga Desert Tour – Agdz – Ouarzazate
Day 4: Ouarzazate – High Atlas Mountains – Marrakech
Itinerary of Private Marrakech to Merzouga camel ride 4-days desert tour details:
Departures from Marrakech occur on a daily basis. This Marrakech to Merzouga tour 4 days is packed with many sites, making your tour interesting as you'll be experiencing one scenery after another. The incredible change of landscape is stunning: From the Haouz plains near Marrakech to several valleys and oasis including High Atlas Mountains, rocky plateaus, and the dramatic Erg Chebbi dunes. So if you'd like to discover the deepest of Moroccan desert, this is the best trip for you.
World Morocco tours offer you best deals for Marrakech tour in 4 days 3 night  tour to visit best some sightseeing and activities in Morocco ,This package is the most choices for vacation packages to make you holiday in Marrakech to sahara desert be easier to understand which place to visit and to do.
Marrakech desert tour in 4 days and 3 Nights  will start the adventure upon you reach from your Hotel, the package is include with comfortable car, professional driver. 
Day 1: Starting from Marrakech to Dades Valley Via Ouarzazate 
The First Day of best 4 days tour from Marrakech start by crossing the hight Atlas. . This starkly beautiful landscape is home to the Berber people, an ethnic indigenous group found across North Africa. Along the way you'll spot several Berber villages and farms, as well as the rivers that allow them to cultivate the harsh, rocky land. Stop for an optional visit to a traditional Berber home, where you'll be warmly welcomed and gain insight into their daily lives. Enjoy sweeping views of a seemingly endless peaks and valleys as you traverse the Tizi-n-Tichka Pass pass with 2260 m high, and keep an eye out in the distance for Toubkal, the tallest of them all. 
Later, skirt past Tamedaght and stop to visit UNESCO site of Ait Benhaddou, the postcard- like adobe citadel. A fat, red sun, only underlines the beige tones of the mud- and- straw mixture and through the covered passages and stone walls, the past filters itself into the present. In spite of the local 'guides', the best is to just lose yourselves in its alleyways. There is always a new way to reach its peak, from where the snowcapped Atlas Mountains framed by the denim blue sky will steal your breath away. listed site. Hundreds of movies were shot in this local design: The MOMMY, GLADIATOR, 7 DAYS IN TIBET, BABEL, ALEXANDER..
our bespoke tour of Morcco reaches yet another lush area, nested between the deserted crest and the desolate plateaus: Skoura palmgrove. Then, our trip reaches Kelaa des Mgouna, famous for the nearby Valley of Roses and 'Rose Festival', where at the end of a 3 day celebration usually held in May, a local girl is crowned 'Rose Queen'. The most looked after product is eau- de- rose and two factories in the area distil and export the product. The process uses approximately three thousand kilograms of rose petals to extract a liter of rose oil. the end of first day of 4 days desert tour from Marrakech.
Day 2 :travel to Merzouga Sahara desert via Todra Gorge then Camel Trekking
After the breakfast, Departure to Erg Chebbi sahara desert in Merzouga. Berber villages are scattered along the way, we'll pass through Todra Gorges, Tenhir, Tinjdad, Jorf and Erfoud in which we'll feel the beginning of the Sahara oasis of Tafilalet, and then we continue to a Hotel in Merzouga, after relaxing a few minutes in the sand. this is a great opportunity to take lovely pictures of the sunset and sunrise. When we reach the highest sand dunes, we will spend the night in a camp (Berber nomad tents) with drums music in the middle of  heart of desert. 
Day 2 : travel to Ouarzazate from Merzouga Via Rissani and Draa Valley 
Wake up to a spectacular sunrise in the desert during breakfast. Bivouac hikers will return on camels and continue to the small town of Rissani, where you will visit the Ksours and Kasbahs of Tafilalt, stopping at the Tafilalt Palm Grove on the way. Meet at Moulay Ali Sherif's zaouia (mausoleum of the founder of the dynasty) on the day of the local market in Rissani to see the traditional souks. Then continue to Ouarzazate via Alnfe, Tazarine, the Drâa Valley and Agdz, and visit the Kasbah of Tamnougalt. Spend the night in a Riad Kasbah, where you will have the opportunity to visit the Kasbah of Tourirt. 
Day 2 : Travel Back to Marrakech Via Hight Atlas Mountaine
After breakfast, visite Oasis Fint after you continue your journey back to Marrakech via the Tizi n'Tichka pass over the high Atlas Mountains, stopping en route for lunch.
Pick up at hotel, riad, airport or wherever you want

Tour transport 4×4 or Minubus with air conditioning

English-speaking driver

Fuel, tolls and all associated expenses.

Prive tours 

hour and a half tour in camel with related guidance

Party with drums in berber tent.

3 dinner / 3 breakfast

3 night with accommodation 

2 nights in kasbah (hotel )

1 night in Berber tent
Enjoy the natural beauty of the High Atlas Mountains
Discover lush oasis towns and picturesque Ouarzazate
Ride a camel in the Sahara Desert
crossing the High Atlas Mountains via the Tizi-n-Tichka
 exploring the Kasbah Ait Ben Haddou, best example of southern Morocco's architecture;
Visit the Valley of Roses in Kalaat Mgouna, world-famous for its annual Festival of Roses in May
Travel the road of 1000 Kasbahs and visit the Dades Gorge;
Check out Monkey Toes, an unbelievable rock formation;
Travel through Draa Valley and marvel at the amazing scenery as we pass Berber villages with traditional buildings;
Together we'll enjoy the spectacular views of Saghro Massif;
Enjoy a camel trek in the Erg Chebbi sand dunes;
Have an unforgettable overnight stay in a traditional desert camp in Merzouga.
Map 4-Day Marrakech to Merzouga desert trip