THE BEST OF MOROCCO TOURS
private & Tailor made tours - city Tours & Sightseeing - Shore Excursion& Day Trip Explore Now
Best 4-Days Desert Tour From Marrakech To Merzouga – Marrakech Desert Trip 
#book 4-Days Itinerary Covering:  Marrakech – Ouarzazat- Merzouga – Marrakech
Marrakech Desert Tours: Morocco Tours Travel | Marrakech Adventure Tours | 4-Days 3 Night Marrakech Desert Trip | 4 Days 3 Nights Marrakech  Holidays | 4-Days 3-Nights Morocco Wildlife Holidays Tours | 4-Days Deseret trips, holidays and vacations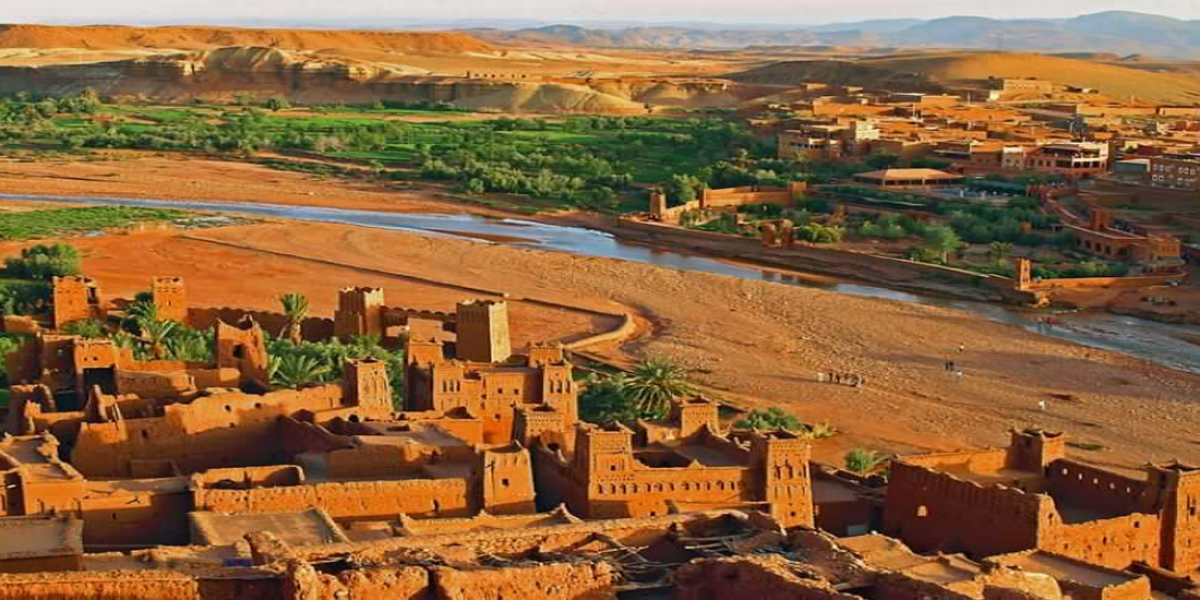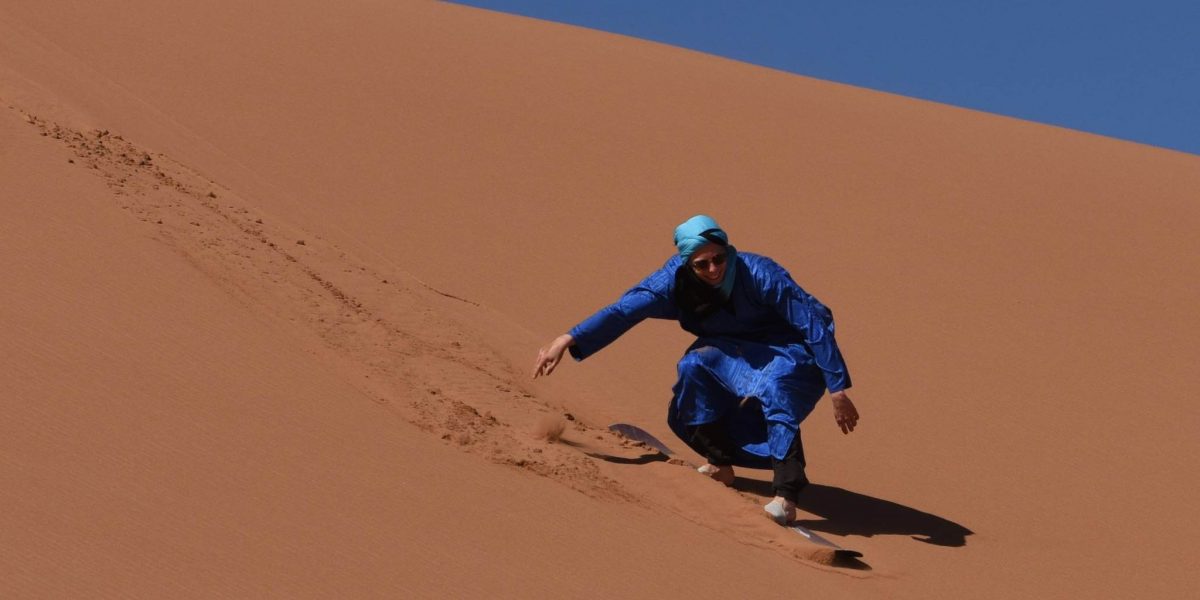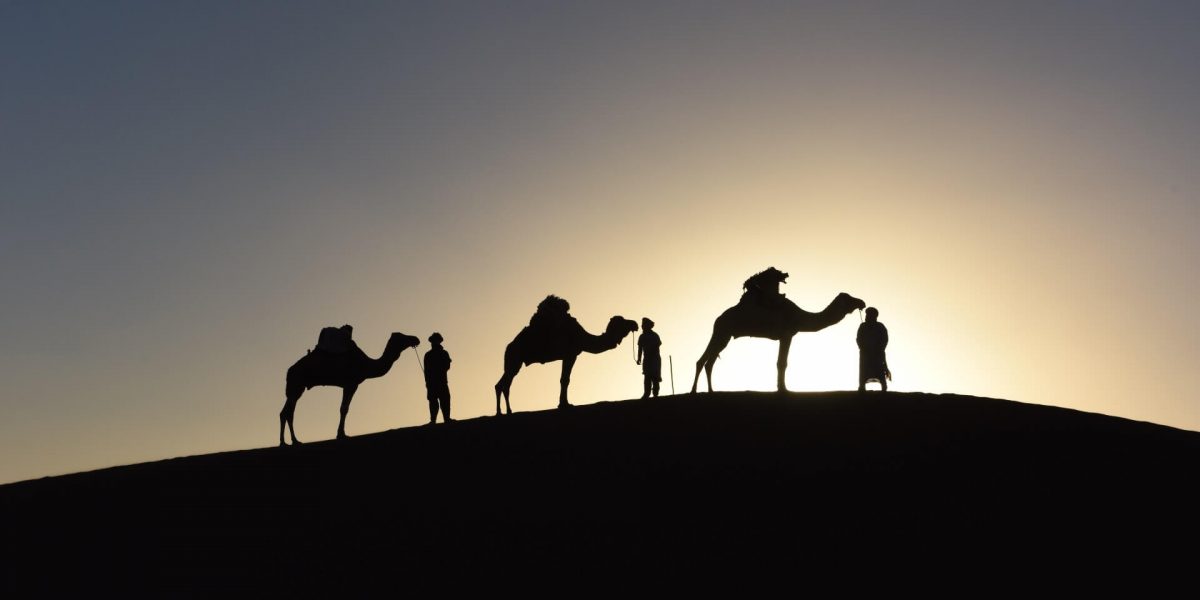 3-Days Tour From Marrakech to Merzouga 
Activity Schedule :
Safe to Travel // 

Nature

 Price Inclusive //

  

Activities Optional // Flexible bookings //
Availability: Daily

  //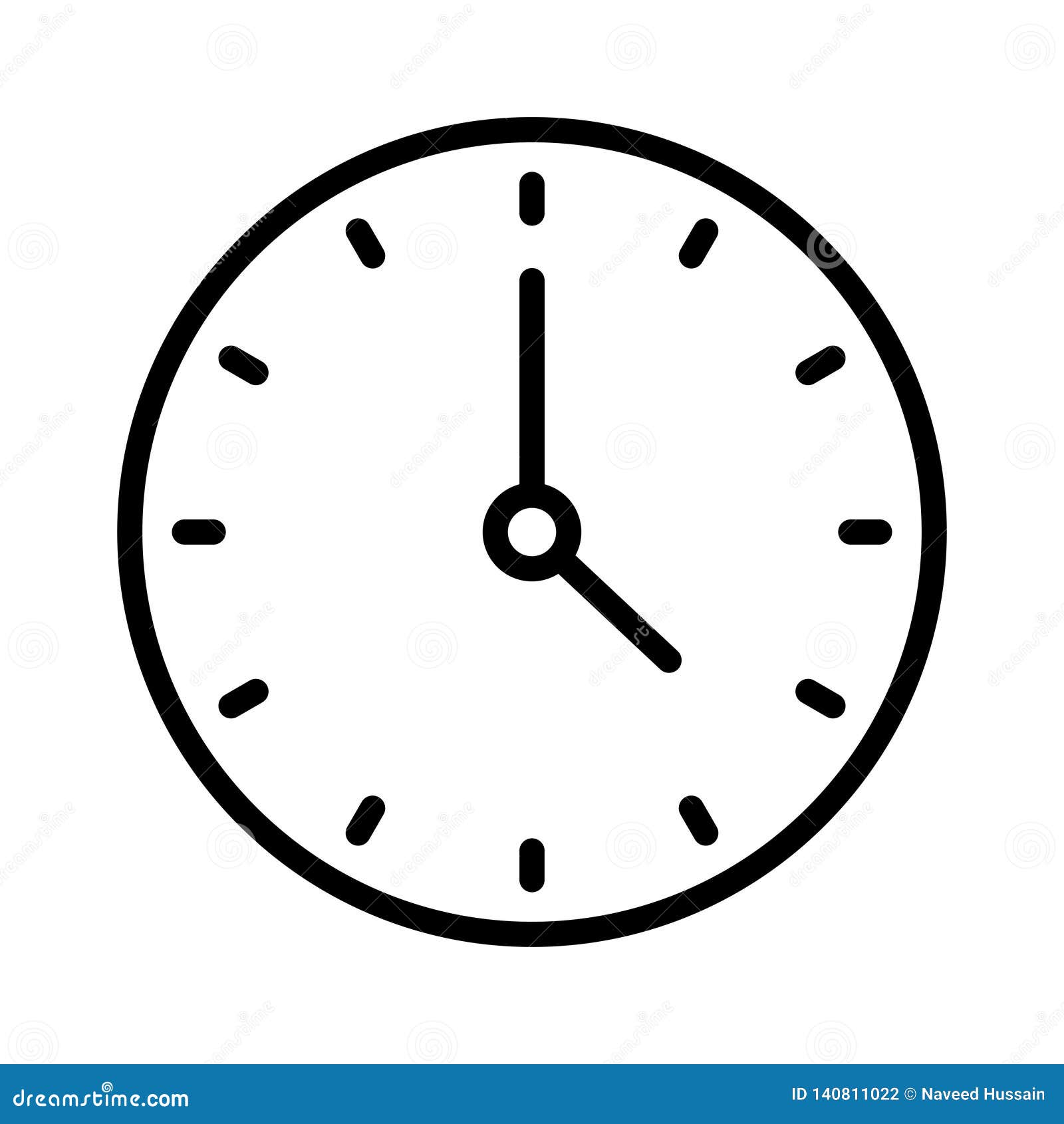 Starting Time  :8 AM

   //
Pick up & Drop Back  //
Instant Confirmation 
Book Your Best 4-Days From Marrakech To Merzouga Desert Tour
Are you planning a week of enjoyment? We have specifically designed tour packages covering numerous parts of the country here. Take up the classic golden triangle tour or  best 4-days desert tour  if you are looking for a flawless time. If you love heritage and culture, you can take up World Morocco tours to explore the 4 Days desert Tour from Marrakech  . Do you love nature? Take the south Morocco  hill station tour or the Marrakech desert tour. Are you planning a relaxing time? You can choose nightlife style Sahara Desert  tour packages or stick withWorld Morocco  spiritual vacation time. 4 days tour , 4 days tour  4 days tour , 4 days tour 
Browse through our 4-days Desert Tour  itineraries and choose one to enjoy an enchanting time in Morocco . 
Book 4-Day Marrakech to Merzouga desert trip
.Merzouga desert is one of the most common points of Bivouacs and Moroccan Camel treks. The three day desert tour from Marrakech to Merzouga is one of the most coveted Morocco desert tours. also
Merzouga is a small village in southeastern Morocco, about 35 km (22 mi) southeast of Rissani, about 55 km (34 mi) from Erfoud, and about 50 km (31 mi) from the Algerian border. 4 days tour , 4 days tour 
The village is known for its proximity to Erg Chebbi, and it is for this reason a part of the itineraries of many tourists visiting Morocco. It has been described as "a desert theme park", and the Erg Chebbi as "a wonderland of sand". Merzouga has the largest natural underground body of water in Morocco. A typical street in the older part of Merzouga , Near the dunes of Erg Chebbi there are some other known villages: Hassilabied 4 km (2.5 mi) away, Tanamoust 3 km (1.9 mi) away, Takoujt 1.5 km (0.93 mi) away, Khamlia 7 km (4.3 mi) away and Tisserdmine 15 km (9.3 mi) away. 
Departures from Marrakech occur on a daily basis. This Marrakech to Merzouga tour is packed with many sites, making your tour interesting as you'll be experiencing one scenery after another. The incredible change of landscape is stunning: From the Haouz plains near Marrakech to several valleys and oases including High Atlas Mountains, rocky plateaus, and the dramatic Erg Chebbi dunes. So if you'd like to discover the deepest of Moroccan desert, this is the best trip for you 4 days tour , 4 days tour 
Book Your 4-Days tour  Marrakech desert tour with us ,Standard & Luxury desert tour option are availibale by your choice 
What you can expect ?
Discover the peace and tranquility of life in the Sahara on this private 3-days tour from marrakech to Merzouga  desert . The 3 days desert camp & camel ride safari let you sleep in a nomadic desert camp, pass through Berber villages, see Africa's majestic Atlas Mountains and watch the sun rise and set on the back of a camel. Visit the UNESCO World Heritage Centre Aït Benhaddou, plus the towns of Ouarzazate, Merzouga Camel trekking . Also, visit the Draa Valley (to witness Morocco's longest river), the Golden dunes and much more. Accommodations, lunch and dinner around a campfire are also included.
4 days desert tour from Marrakech to Fes summary : the Best 4-Days Tour from Marraekch Sahara Desert 
Day 1: Marrakesh » Telouet Kasbah » Ait Ben Haddou » Dades Valley 
Day 2: Dades » Todra Gorges  » Merzouga (Night in Desert Camp) 
Day 3: Merzouga Desert Tour  » Agdz » Ouarzazate 
Day 4: Ouarzazate » High Atlas Mountains » Marrakech
HERE ARE THE 4-DAY  DESERT TOUR FROM MARRAKECH TO MERZOUGA DESERT HIGHLIGHTS :
Cross the High Atlas Mountains with its pass of Tizi Ntichka
Walk to the world heritage site of Kasbah Ait Ben Haddou
Climb up to Dades canyons
Visit Todra gorges and Tinghir oasis
Ride a camel in Erg Chebbi to watch the colour-changing sunset
Spend the night at a Berber desert camp at the Sahara desert.
Itinerary of

Private Marrakech to Merzouga camel ride 3-days desert tour details:
Start in Marrakesh and end in Fes! With the adventure tour 4 Days Marrakech to Fes Desert Tour with Luxury Camp, you have a 4 day tour package taking you through Marrakesh, Morocco and many  other destinations in Morocco. 4 Days Marrakech to Merzouga Desert Tour with Luxury Camp includes accommodation in a hotel as well as an expert guide, meals, transport. 4 days tour , 4 days tour 
Taking a three day desert tour to Erg chebbi dunes in Merzouga , means sitting in the car for ten hours on the days last day from Merzouga to Marrakech. We therefore recommend a minimum of 4 days for a Desert Tour from Marrakech to Erg Chebbi to break the journey each way and have time to see the sites along the route.The 4 and 5 Days Sahara Desert Tour to Erg Chebbi dunes and back to Marrakech are highly recommended simply because there are so many things to see and do besides camel trekking and a night stay in a deep Sahara desert camp. Arriving early to the hotel at the foot hills of Erg Chebbi dunes, enjoy a cup of tea, see some nomads living in caves, wander with a local guide in palmary or hike in Dades valley or Todra gorges, spend more time of sites…Etc
The trip of 4-days in the desert of Merzouga, will allow you to live an unforgettable experience, by visiting the first day of Ksar Ait Ben Haddou a true heritage which is part of the UNESCO World Heritage, in the afternoon we continue our road through the road of 1001 kasbahs and the valley of roses to the valley of the dades, where we will be housed in a charming Auberge or Hotel (according to your budget), the next morning around  we will continue our way with the visit of the wonderful gorges of Toudgha, in the afternoon we will join our camping camp with tents nomads at the foot of the desert sand in erg Chebbi, Morocco's highest sand dunes with their truly exceptional and unique red color of their kind in the whole world, to spend a night under a sky richly decorated in bright star.4 days tour , 4 days tour  4 days tour , 4 days tour 
DAY 1 : MARRAKECH – ATLAS MOUNTAINS – KASBAH AIT BEN HADOU – DADES VALLEY 
The best   4-days desert trip from Marrakech to Merzouga will start early in the morning with a drive east of Marrakech past small suburban towns to the High Atlas Mountains. A few stops will be made to take photos, enjoy the scenery, stretch your legs and drink a cup of coffee.
Drive uphill on curvy roads to the famous Tizi Ntichka pass before you reach Kasbah Ait Ben Haddou, the first major stop today for sighseeing. The Berber fortified village of Ait Ben Haddou is a UNESCO listed landmark and is also known a set for major Hollywood epics, just to name a few movies that used the village for shooting: Kingdom of Heaven, Lawrence of Arabia, and Gladiator. Cross the river separating the Kasbah from the main road and explore the village at leisure.
After lunch at leisure at one of the local cafes, continue to to Dades valley driving past Ouarzazate, Skoura Oasis, Klaa Mgouna, the capital of the valley of the roses, and famous for its rose water …… 4 days tour , 4 days tour 
Upon arrival at Boumalne Dades, Follow Dades River on a tiny road passing by different fortified Kasbahs located on the side of the road to Dades Canyons. You will arrive to your hotel late in the afternoon. 4 days tour , 4 days tour 
DAY 2 : DADES VALLEY – TINGHIR – MERZOUGA – SAHARA DESERT 
After breakfast, drive through the 1001 Kasbahs road to Tinghir. Upon arrival to this marvelous oasis, you can enjoy a walk along Todgha River Banks. Visit Berber Villages and Ksours. Only when you reach the amazing huge cliffs of Todgha canyons, you will realize your morning adventure was really worth it!
Treat yourself to a delicious Berber lunch at leisure in the Gorges before you continue to Merzouga.
Upon arrival at Erg Chebbi, meet your camel caravan where the road end. Ride your camel and drive over the colour changing sand dunes to watch one of the most dramatic sunsets ever.
Arrive at your Sahara desert camp just before it gets dark. After you settle in your tent, Enjoy climbing one of the nearby sand dunes to marvel the tranquility of the desert. A well deserved Moroccan dinner will be served under the stars. Now, you will get ready to test your drumming skills with the nomads. Around the camp fire, your camp hosts will entertain you with their Tamtam drums. Take advantage of the near by dunes exposing a great display of shooting stars and crystal clear constellations.
Day 3:  Erg Chebbi – Merzouga – Rissani – N'kob – Ouarzazate 
After breakfast in the desert, the 3th day of 4 Days tour from Marrakech  saddle your camels and depart to the hotel or same in the camp to shower and depart.  later  visitinf  via an ancient city of Rissani, famous for during the old ages for the caravan routes. Then continue passing the volcanic Sarhro mountains – so different to the Atlas Mountains. Then meet up with the Draa valley lined by many palm groves.  Night in Ouarzazate at a Riad. one  of  great  4 days Desert Tours  from Marrakech .
Day 4:  Ouarzazate – Marrakech
After breakfast, we will drive via Tizi n'Tichka Pass on our way back to Marrakech, where you will see many Berber villages again  in same route along this route.  Your journey with us will end at your desired locationt the end of great 4 days tour from Marrakech , either at a Riad, hotel or airport. 
INFO: 4 DAYS DESERT TOUR FROM MARRAKECH TO SAHARA DESERT
NOTES:

4-Days Desert Tour From Marrakech 
Reduction of 5% for cash payments .

Reduction for children between 8 – 12 sharing a room with 2 adults.

Private tour. In case of group travel (always very small number), must be informed in advance.

The order of the itinerary can vary depending on schedule of visits.

Dinner on the first day and breakfast on the last depending on flight schedules.

Programs can be modified according to customer preferences or days available for the holidays.

Departures will always be early in the morning to take advantage of sunlight
Additional info of the best 4 Day desert tour Marrakech
– Vegetarian option is available, please advise at time of booking if required.
– Alcoholic drinks (available to purchase)
– Children must be accompanied by an adult.
– Quad bike & Buggy driving in the dunes are not included in the price, but it is possible to add them as an extra.
HOW TO BOOK YOUR DREAM HOLIDAY
How To Book Tour Payment Methods:
4 Days Desert Tour From Marrakech to Merzouga 
Confirm & Pay a Deposit                              
If you are totally satisfied with our tour itinerary and service proposal, please send us an email telling us that you agree on our Service Proposal.
A deposit is required to confirm the booking. The balance needs to be paid in full before the use of our service. If we receive your booking less than 30 days prior to the tour start date, the payment needs to be made in full when you confirm the tour. Kindly note this may take up to 7 days or even 10 days before the money activates our account. This depends on the banks where your account and our account are open. We accept Cash, Credit Card, PayPal, Western Union, Wire Transfer.
Please double check with our travel consultant to see if all the proposed trip services are still available when you confirm the tour.
PayPal:
We deal with PayPal account holders only, means you need to be registered beforehand with PayPal in order to pay an electronic invoice that we send to your e-mail address. All in invoices are in USD or EURO currencies; MAD is not yet supported by PayPal system.
Deposit is required to confirm the booking. The balance needs to be paid in full before the use of our service. If we receive you're booking less than 30 days prior to the tour start date, the payment needs to be made in full when you confirm the tour. Kindly note this may take up to 7 days or even 10 days before the money activates our account. This depends on the banks where your account and our account are open We accept Cash, Credit Card, PayPal, Western Union, Wire TransferPlease double check with our travel consultant to see if all the proposed trip services are still available when you confirm the tour. You should read before making any payment/deposit.
Credit/Debit card Authorization Form:
For the credit/debit card payment, we only accept Visa or MasterCard subject to additional transaction fee of 4%, will be added for card processing fee on top of the package bills.
Receive A Confirmation:
After we receive payment of deposit, your reservation for touring with us is confirmed. You will receive this confirmation via email and/or written confirmation. Along with this confirmation will be useful packing and travel tips and other information that you may need to know. We are able to provide you recommendations for possible flight itineraries, Riads & Hotels anywhere in Morocco. In any case, when your airline tickets, Riads or Hotels are booked we request that you please send us your Riad/Hotel name and address for pick up or your flight information (flight number, arrival/departure date and time) if you are to be picked up from an airport.
End Of Best 4-Days Tour From Marrakech Sahara Desert
Why Should I go For  4-Days Desert Tour From Marrakech  ?
Chance to experience the unspoiled Moroccan Desert with a professional crew. 
Experience the thrill of a lifetime as you go on an exhilarating 4X4 drive over the endless sand dunes. 
Take in the magnificent desert sunset views. 
Enjoy camel ride and other desert-exclusive activities like sandboarding, quad biking etc. (but available only upon request). 
Cool down at the desert campsite. 
Relax in its Bedouin-style tent, smoke Shisha and get your hands tattooed with beautiful Arabic henna designs. 
Dress yourself up in traditional Moroccan Culture and pose for some great souvenir photographs. 
Enjoy a  dinner with a wide range of vegetarian and vegetarian foods. 
Watch the spellbinding belly dance and the impressively dervish Tanura performance.
Tour with Flexible Booking Policy
Change dates It is free to change your tour start date within 30 days of departure.
Choose a different tour Select a new tour run by the same tour operator within 30 days of departure. 
Inclusions
Hote Pick up and drop off in Hote / Riad

Transport by air-conditioned minivan

3 nights accommodation

Breakfast

Dinner

1 st day overnight in hotel in Dades

Second day overnight in a Tent in Merzouga desert

About 1 hour Camel Ride on the Sand Dunes of Merzouga

Entry/Admission – Ksar of Ait-Ben-Haddou

Entry/Admission – Gorges du Dades

Entry/Admission – Todgha Gorge

Entry/Admission – Merzouga Desert

Entry/Admission – Jemaa el-Fnaa

Sandboarding in the dunes

Desert off-road & Visit nomad in desert
Exclusions
Gratuities

Lunch

Drinks

Tips
Why Book With Us?
Electronic Voucher

Instant Confirmation 

Fast and Secure Payment

No-hassle best price guarantee

Customer care available 

Hand-picked Tours & Activities