Best 8 Days Tour From Tangier To Marrakech Via Merzouga  – Tangier to Marrakech Desert Trip in 8 Days.
#book 8-Days Itinerary Covering:  Tangier – Chefchaouen – Fez –  Merzouga -Ouarzazat- Marrakech
Morocco Tangier Desert Tours: Morocco Tours Travel | Marrakech Adventure Tours | 8-Days 7 Night Marrakech Desert Trip | 8-Days 7 Nights Tangier Holidays | 8-Days 7-Nights Morocco Wildlife Holidays Tours | 8-Days Deseret trips, holidays and vacations | best 8 days tour | Tangier to Marrakech Desert Trip in 8 Days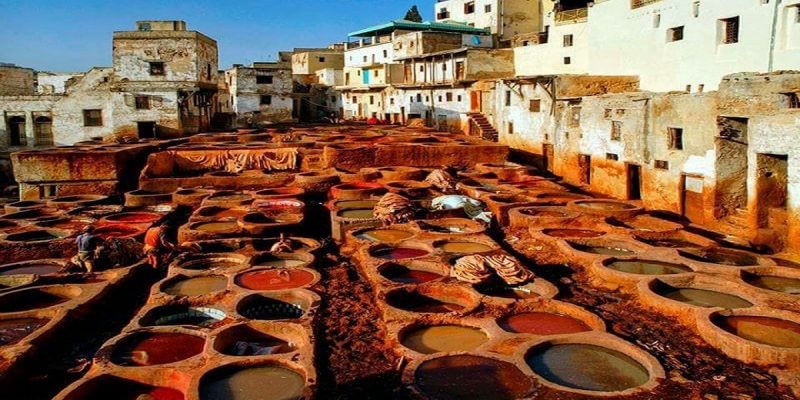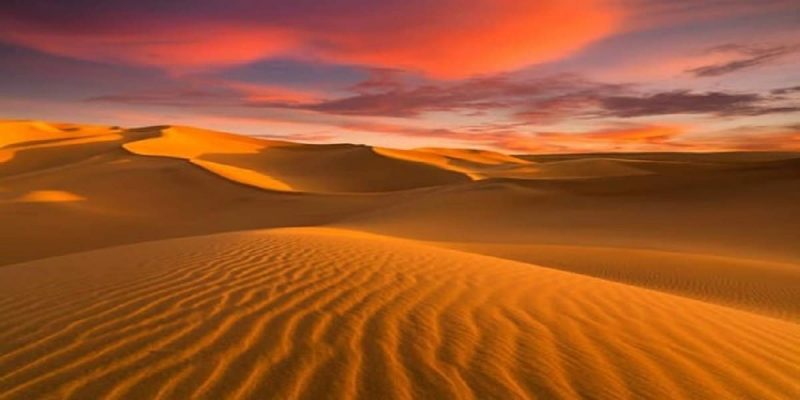 8 Days Tour From Tangier to Marrakech via Fez and Merzouga Desert Camel Trekking
Safe to Travel   

Nature 

 Price Inclusive     

  

Activities Optional   Flexible bookings   
Pick up & Drop Back
Instant Confirmation 
8 Days Tour From Tnagier via Fez To Marrakech and Merzouga Desert Tour
"8 days tour from Tangier " If you want to explore Morocco Desert and you are on a budget, then our Cheap Morocco from Tangier to Marrakech desert tour is a right choice for you. These 8-days 7 nights special package includes meals, accommodation, transfers and sightseeing activities. Take up the World Morocco tour. Best 8-days desert tour if you are looking for a flawless time. If you love heritage and culture, you can take up World Morocco tours to explore the 8 Days desert Tour from Tangier. Do you love nature? Take the south Morocco hill station tour. Are you planning a relaxing time? You can choose nightlife style Sahara Desert tour packages or stick with World Morocco spiritual vacation time. 8 days tour from Tangier
Browse through our 8 days Desert Tour itineraries and choose one to enjoy an enchanting time in Morocco .
Take this adventure and experience an escapade that'll truly satisfy your wanderlust. This best of adventurer's dream journey.
8 Day Tangier to Marrakech Via Merzouga desert trip
Merzouga is a Berber town at the border of the Sahara desert. Every tour going to the dunes will pass by Merzouga. The city itself is quite small and it is the departure point of the camel ride to the night camps in the desert. Usually, you will be able to ride a camel for a couple of hours in the sunset to reach the desert camp, in which you will sleep in comfortable tents. Before the night, a Berber dinner with music is provided to the guests. You will be able to spend the night as you wish, climbing the dunes and looking at the stars. Since the desert has almost no artificial light, the sky will be full of stars. 8 days tour from Tangier
#Book Your Tangier to Marrakech Desert Trip in 8 Days with us ,Standard & Luxury desert tour option are availibale by your choice
8 days desert tour from Tangier To Marrakech Via Fez and Merzouga Camel Trek summary :
Day 1 : Arrival in Tangier – Chefchaouen Via Tetouen City
Day 2: Travel To Fez Volubilis and Meknes from Chefchaouen
Day 3 Fes Imperial City – Medieval Medina
Day 4 : Drive to Merzouga Sahara Desert – Sunset Camel Ride
Day 5 :Erg Chebbi & Dades Valley – Drive to Ouarzazate
Day 6 : Aït Benhaddou – Drive to Marrakech
Day 7 : Explore Marrakech
Day 8 End of the 8 days tour from tangier
HERE ARE THE 8-DAY DESERT TOUR FROM TANGIER TO MARRAKECH VIA FEZ AND MERZOUGA DESERT HIGHLIGHTS :
Cross the High Atlas Mountains with its pass of Tizi Ntichka
Wander the quiet, blue-painted streets of Chefchaouen
Discover the ancient Roman ruins of Volubilis
Navigate Fes' maze-like medieval alleyways
A multi-day, chauffeured tour from Fez to Marrakesh, via the Sahara
No need to backtrack: you'll get picked up in one city and dropped off in another
Make the most of your transfer by ticking off top sights along the way
Explore rural Morocco by foot.
Walk to the world heritage site of Kasbah Ait Ben Haddou

best 8 days tour

Climb up to Dades canyons
Visit Todra gorges and Tinghir oasis
Ride a camel in Erg Chebbi to watch the colour-changing sunset

best 8 days tour

Spend the night at a Berber desert camp at the Sahara desert.
Sip traditional Moroccan mint tea in the home of a Berber family in the High Atlas Mountains.
Spend two full days in magical Marrakech, famous for its intact medieval architecture and bustling souks, packed with vendors touting everything from fresh produce to high-quality leather goods.

6 days desert tour from fez , fez desert tour , best 6 days tour
Itinerary of

Private Tangier to Marrakech via Fes and Merzouga camel ride 8-days desert tour details:
Departures from Tangier occur on a daily basis. the best of 8 days tour from tangier to Marrakech is packed with many sites, making your tour interesting as you'll be experiencing one scenery after another. The incredible change of landscape is stunning: From the Haouz plains near Marrakech to several valleys and oases including High Atlas Mountains, rocky plateaus, and the dramatic Erg Chebbi dunes. So if you'd like to discover the deepest of Moroccan desert, this is the best trip for you .8 Days from Tangier Desert Tour to Marrakech via Merzouga with Luxury Camp includes accommodation in a hotel as well as an expert guide, meals, transport….. 8 days tour from Tangier
This tour has been designed for the traveller eager to explore deep into the Morocco Sahara Desert and who don't mind driving long hours. You will have an amazing time touring the Desert and Merzouga, you will definitely not feel a drop of boredom. The landscape changes dramatically. Then to the rocky plateaus and the unbelievable Erg Chebbi sand dunes. Just make sure you bring your camera because you'll see sites you've never seen before; sites you simply couldn't imagine in your wildest dreams.!
Day 1 : Arrival in Tangier to Chefchaouen Via Tetouen
8 Days tour from Tangier to Marrakech starting from your location ( airport, port, your hotel, or railway ) where our Driver/ Guide will meet you . After breakfast departure to Chefchaouen or (Chaouen), the roads wind around the valley edges as you travel along towards the Rif Mountains. En route, we explore Tetouan, one of the two major ports of Morocco on the Mediterranean Sea, famous for the beautiful patios and palaces of Moresque heritage. We continue to Chefchaouen through the dramatic gorges. Explore the sensory feast of the medina on a guided tour or indulge in the famous goat's cheese at a café in the Plaza Uta el-Hammam. Marvel at the architecture of the 15th century Grand Mosque (closed to non-Muslims) or enjoy a shopping spree in the square where you'll find intricately woven goods and small sweets. Visit the Kasbah in the plaza and stroll through the peaceful gardens, explore the ethnographic museum and experience spectacular views from the rooftop. 8 days tour from Tangier ; 8 days tour from Tangier
Day 2 : Travel to Fes and Volubilis From Chefchaouen
After finishing breakfast, we will slide down from the hill blue city of Chefchaouen voyaging across the south passing the centre of the neck of land for about three hours towards the sacred pilgrimage town of MoulayIdriss after reaching Volubilies; a Berber city that is one of the historical monuments in Morocco, shut to Meknes city for more than 25 kilometers. Many civilizations passed by, but ROMAN civilization had a great influence in it and made it one of the World Heritage site. Honestly speaking there are many attractive things that pull visitors as the great wall with its eight doors and some watchtowers that built with a ROMAN touch and the high plateau where you can take a walk and a tour around arches. The Capitol, dedicated to the Triad of Jupiter, Juno and Minerva, dates to 218AD; the Basilica and 1300 sq. meter Forum are nearby. Here, floors of what were once family dwellings are still covered with decorative tile mosaics depicting mythological beings, such as Orpheus charming animals with his lyre and Hercules performing his legendary 12 labors. That so many of these tiles are still in place and exhibiting their colors after centuries of exposure to the elements, is astonishing. Then off to the Imperial city of Meknes, the one-time home of the Moroccan sultanate with its all-winding narrow streets in the medina and grand buildings that warrant it as an imperial city. Remnants of three sets of fortifications, ingeniously incorporated into the city's road networks, emphasize its past importance & glory. The king's tomb sits at the heart of what remains of the original imperial city, flanked by an almighty royal granary, the magnificent Bab el-MansourBefore moving to Fez, the spiritual heart of Morocco for night. 8 days tour from Tangier 8 days tour from Tangier 8 days tour from Tangier , 8 days tour from Tangier

Day 3 : Fes imperial city – exlpore the city
Take a guided group walking tour of the Old City, known locally as Fes el Bali. Step back into the Middle Ages in the labyrinth of the Medina, which is alive with craftsmen, markets, tanneries, and mosques. Pass donkeys piled high with goods (this is one of the largest car-free urban zones in the world) and explore the specialty sections that divide the souk. Look out for the Medersa Bou Inania: one of the city's most beautiful buildings, which has recently been restored and is now open to tourists. Visit Medresse el Attarine and the splendid Funduk Nejjarine: a beautifully restored 18th-century inn. You'll also see the famous tannery, known for the iconic view overlooking its dye pits, and a ceramics factory where you can see potters working in the traditional way. After the tour, the afternoon is free. In the evening, enjoy a delicious dinner of Moroccan specialties like harira (chickpea soup) and chicken-stuffed pies with couscous. 8 days tour from Tangier
Day 4 : Drive to Merzouga Sahara Desert
After breakfast at the hotel, you will travelling towards Ifran, a beautiful mountains village, referred to as "the Switzerland of Morocco" and then on to Midelt. During this journey you'll experience glimpses of the Middle Atlas and Higher Atlas mountains. we continue passing throughthe cedars forest in Azrou you will see the monkeys , drive across the Middle Atlas Mountains. After sometime within the forest, your journey continues to Midelt along the magnificent hills and mountains of the Atlas, after Midelt town you will be travelling through the fascinating Tiz Ntalghamt pass and the Ziz Gorge, taking in views of the High Atlas plateau, you'll notice how the scenery changes to reveal hints of the desert as you approach the city of Errachidia, here you will have lunch and enjoy the Berber hospitality.
Afterwards, you will travel along the luxuriant Ziz Valley, stopping for panoramic views along the way to Erfoud and Rissani. Arrive at Merzouga on the afternoon. You'll be welcomed with a glass of mint tea before you camel ride, guided by an experienced camel man to explore within the golden sand sea of Merzouga. Dinner in front of the tent where you will spend the night. After seeing the sun rise in the dunes of Erg Chebbi, you will ride the camels back to the hotel After a shower and breakfast, we will leave Merzouga to Ouarzazte.
Day 5 : Travel to Ouarzazate via Todra Gorge
After an unforgettable night in the middle of the Moroccan desert, You'll rise early on the second day to be watch the sunrise over the dunes, when the color of the dunes combines with the shadows creating a mind-blowing sight before being escorted back to Merzouga by camel by our tours team,. After having breakfast,you will ride camels for a couple of hours before going to Tinghir and Toudgha Gorges It's a wonderful area for a walk; you can wander along the river, through the gardens or up the road on the other side of the later you drive to Ouarzazate Via tbest Valley the Rose is home to the roses supplying the majority of the world's perfume .Oasis Skoura palm and many of Kasbat. Arrive to Ouarzazate the called Hollywood of Africa.
Day 6 : Tavel to Marrakech Via Ait Ben Hadou High Atlas
You Leave Ouarzazate to beautiful place called Hollywood of Africa, Ait Benhaddou, a town with a UNESCO World Heritage Site designation for its ksar: a group of earthen buildings surrounded by stone walls, representing a traditional pre-Saharan habitat. where countless blockbusters including Lawrence of Arabia, Jesus of Nazareth and Gladiator were filmed. You will stop for lunch at a local restaurant in the village. In the afternoon we go to Marrakech to the High Atlas Mountains via the Tizi N'tichka (2260 m).
Day 7 : Explore Marrakech City
After breakfast at the hotel, you set off on an exhilarating sightseeing tour of Marrakech with your guide and driver. During your 5-hour tour, you see the major highlights of the ancient city. You begin your walking tour in the old quarter of Marrakech where you visit the 19th century Bahia Palace, covered with colorful tile work, and see its eight-hectare gardens with fountains. You then proceed to Saadian Tombs – marble tombs for the Saadian dynasty. Accessible only through a small passage in the Kasbah Mosque, the tombs were neglected until aerial photography exposed them in 1917. Your next stop is El Badi Palace located nearby and believed to have contained more than 350 opulent rooms, in addition to a large pool, sweeping courtyard, and several gardens. The pieces from the El Badi Palace were used to create a new palace in Meknes, leaving just the shell of the palace behind. Continue to the souks, the largest you can find in Morocco. We suggest you try haggling as it is an inherent part of Moroccan trading culture. In the afternoon, you venture into the new city and visit the Majorelle Gardens – a magical petite garden estate designed by Jacque Majorelle and maintained by Yves Saint Laurent.
Day 8 : End of Best 8 days tour from Tangier
Transfer to the aireport from Marrakech or Casablanca. the end of 8 days tour from Tangier to Marrakech . 8 days tour from Tangier. 8 days tour from Tangier
An air conditioned 4×4 or Minivan, depending on the number of the group

Fuel

English/French/Spanish speaking driver during the tour

Pick up & Drop off at your accommodations

Overnight in Dades gorges or Skoura  or Ouarzazate in a traditional comfortable Hotel. Possibility to upgrade to a deluxe hotel on a private tour

Camel Trek to overnight in Luxury Camp with Ensuite-bathroom and shower

Private rooms/tents

Dinner and breakfast are daily included excepte chefchaouen and marrakech 

Free time to explore the sites such as Ait Ben Haddou kasbah, Walks, Canyons, Breaks for photos,..Etc

Ait Ben Haddou

No forced Shopping

No hidden costs
✘

Gratuities 

✘

Lunch

✘

Drinks

✘

Tips
What you can expect from 8 Days tour from Tangier? Discover the peace and tranquility of life in the Sahara on this private 8-days tour from Tangier to marrakech via Merzouga desert . The 8 days desert camp & camel ride safari let you sleep in a nomadic desert camp, pass through Berber villages, see Africa's majestic Atlas Mountains and watch the sun rise and set on the back of a camel. Visit the UNESCO World Heritage Centre Aït Benhaddou, plus the towns of Ouarzazate, Merzouga Camel trekking . Also, visit the Ziz Valley , the Golden dunes and much more. Accommodations, breakfast and dinner around a campfire are also included.
+
-
Info : 8 days Desert Tour From Tangier To Marrakech
Duration: 8 Days & 7 Nights
Departure: 8/9 AM
Starting Location: Tangier
Ending Location: Marrakech
NOTES:   

8-Days Desert Tour From Tangier  
Reduction of 5% for cash payments .

Reduction for children between 8 - 12 sharing a room with 2 adults.

Private tour. In case of group travel (always very small number), must be informed in advance.

The order of the itinerary can vary depending on schedule of visits.

Dinner on the first day and breakfast on the last depending on flight schedules.

Programs can be modified according to customer preferences or days available for the holidays.

Departures will always be early in the morning to take advantage of sunlight
Additional info of the 8 Day desert tour from Tangier to Marrakech
– Vegetarian option is available, please advise at time of booking if required.
– Alcoholic drinks (available to purchase)
– Children must be accompanied by an adult.
– Quad bike & Buggy driving in the dunes are not included in the price, but it is possible to add them as an extra.
Please
, if the itineraries we offer do not match what you are looking for, send us a message describing what you want and we will prepare the trip to your needs and requirements.
+
-
How To Book Your Dream Holiday
How To Book Tour Payment Methods:
8 Days Desert Tour From Tangier to Marrakech  via Merzouga 
Confirm & Pay a Deposit                              
If you are totally satisfied with our tour itinerary and service proposal, please send us an email telling us that you agree on our Service Proposal.
A deposit is required to confirm the booking. The balance needs to be paid in full before the use of our service. If we receive your booking less than 30 days prior to the tour start date, the payment needs to be made in full when you confirm the tour. Kindly note this may take up to 7 days or even 10 days before the money activates our account. This depends on the banks where your account and our account are open. We accept Cash, Credit Card, PayPal, Western Union, Wire Transfer.
Please double check with our travel consultant to see if all the proposed trip services are still available when you confirm the tour.
PayPal:
We deal with PayPal account holders only, means you need to be registered beforehand with PayPal in order to pay an electronic invoice that we send to your e-mail address. All in invoices are in USD or EURO currencies; MAD is not yet supported by PayPal system.
Deposit is required to confirm the booking. The balance needs to be paid in full before the use of our service. If we receive you're booking less than 30 days prior to the tour start date, the payment needs to be made in full when you confirm the tour. Kindly note this may take up to 7 days or even 10 days before the money activates our account. This depends on the banks where your account and our account are open We accept Cash, Credit Card, PayPal, Western Union, Wire TransferPlease double check with our travel consultant to see if all the proposed trip services are still available when you confirm the tour. You should read before making any payment/deposit.
Credit/Debit card Authorization Form:
For the credit/debit card payment, we only accept Visa or MasterCard subject to additional transaction fee of 4%, will be added for card processing fee on top of the package bills.
Receive A Confirmation:
After we receive payment of deposit, your reservation for touring with us is confirmed. You will receive this
confirmation via email and/or written confirmation. Along with this confirmation will be useful packing and travel tips and other information that you may need to know. We are able to provide you recommendations for possible flight itineraries, Riads & Hotels anywhere in Morocco. In any case, when your airline tickets, Riads or Hotels are booked we request that you please send us your Riad/Hotel name and address for pick up or your flight information (flight number, arrival/departure date and time) if you are to be picked up from an airport.
End Of Best 8-Days Tour From Tangier to Marrakech via Sahara Desert
+
-
Tour with Flexible Booking Policy
Change dates It is free to change your tour start date within 30 days of departure.
Choose a different tour Select a new tour run by the same tour operator within 30 days of departure.
+
-
Why Should I go For  8-Days Desert Tour From Tangier?
Why Should I go For  8-Days Desert Tour From Tangier to Marrakech  ?
Chance to experience the unspoiled Moroccan Desert with a professional crew.
Experience the thrill of a lifetime as you go on an exhilarating 4X4 drive over the endless sand dunes.
Take in the magnificent desert sunset views.
Enjoy camel ride and other desert-exclusive activities like sandboarding, quad biking etc. (but available only upon request).
Cool down at the desert campsite.
Relax in its Bedouin-style tent, smoke Shisha and get your hands tattooed with beautiful Arabic henna designs.
Dress yourself up in traditional Moroccan Culture and pose for some great souvenir photographs.
Enjoy a  dinner with a wide range of vegetarian and vegetarian foods.
Watch the spellbinding belly dance and the impressively dervish Tanura performance.
Electronic Voucher

Instant Confirmation 

Fast and Secure Payment

No-hassle best price guarantee

Customer care available 

Hand-picked Tours & Activities
Fez Desert Trips you might also like :
8 days Desert Tour  From Tangier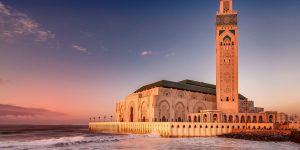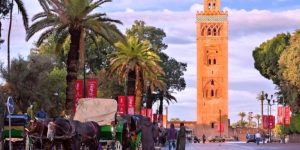 Fez Desert Tours Packages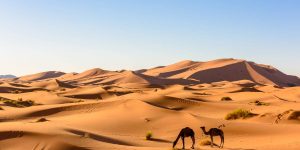 Fez Full Day Trip Packages