Morocco Reviews - Testimonials Morocco Tour Reviews
When sharing the guest reviews Testimonial, we take a different way from other Morocco tour companies. We provide real email addresses of our guests in the reviews with their permission. You can also read thousands of authentic reviews on Tripadvisor and other travel platforms written by our insightful real guests. We are certain that you will love our service, but don't take our word for it. You can feel free to contact our guests for their Morocco tour reviews about their travel experiences with us.
World Morocco Tours Reviews : 500 reviews 500 ranting"
 "We live in a wonderful world that is full of beauty, charm, and adventure. There is no end to the adventures we can have if only we seek them with our eyes open." –Jawaharial Nehru"
dream come true.I had specific landmarks and activities that I wanted to complete and explore during my visit to Morocco. Although, my requests were over the top he made it happen without any complaints. No lie, we completed a 8 days tour in 3 days. We were able to visit Morocco from the North to the South. He knew safety was a priority for me, so he arranged for us to have not only a personal driver, but a private tour guide that transported us around in a luxurious Mercedes Benz van.When I wasn't able to complete certain task on my own he did it for me. He made sure I had a large camel and gown for the desert tour that complimented my body type. Thank you so much Joseuf for paying attention to detail and throwing in the extras to make sure my birthday trip was a success! Boss Moves T.L.F looks forward to working with you again the near future, but we also appreciate having you as a vendor.
10 days morrocco was amazed vacation. One of great tour with World Morocco Tours was unlike any we have ever experienced and one we will never forget. Youssef greeted us at the airport in Fes and we could not have asked for a better guide. We were 1families with 3 young children, and Youssef demeanor is absolutely perfect for our group. He is kind, patient, extremely knowledgeable and eager to share the history of the Gerber people and the beautiful land of Morocco from the north to the south with beautiful landscapes . We especially appreciated his ability to tailor our trip during our travels. If you are planning to visit Morocco I would strongly recommend traveling with world Morocco Tours and requesting Youssef as your guide. Morocco has so much to offer and I know our journey would not have been as rich and fulfilling with out Youssef and he's driver guidance and organization. Thank world Morocco tours see you next time with another adventure.
Nice trip and excellent service My trip to coastal cities and desert is unforgettable thanks to their arrangement for my itinerary .
Best one World Morocco Tours touring company arranged a fabulous trip for me and my 2 teenagers. We spent 6 days with a wonderful guide, mostaga who took care of us and shared his beautiful country . Traveling in a comfortable 4 wheel drive vehicle we explored the Atlas Mountains, Berber Villages, Zagora and the Sahara Desert , beach, nomads life culture . We spent an evening in the famous Marrakech Square watching snake charmers , tajine cooking and shopping in the labyrinth of exotic shops. "World Morocco Tours " arranged a "Camel Trek" into the Sahara Desert where we spent the night in luxuray Berber tents. Under the brilliant night sky we listened to traditional drums and song. Our guide took us off road deep into the valley of mountains where we had tea with Berber Nomads living in a cave. thanks Youssef for This wonderful tours. Our trip was a fantastic experience ! "world Morocco tours" provided it all!
Morocco Tours,Sahara Desert & Old Medina Fez Our trip to Morocco was a wonderful experienced.Thank you World Morocco Tours for the delightful and amazing Itinerary. Visiting Old Medina,a trip to Sahara desert,riding in a camel and listening to their Moroccan traditional Berber music were all just mind-blowing. We loved our 10 days cruise down the Blue City located in Old Medina Fes & Marrakech with our tour guide Mustapha..who showed us the different places around Morocco. I can't begin to say enough positive things about our guide,to our travel plannner Mr Youssef & to the whole team of World Morocco Tours..thank you so much for taking care of us and for making our entire adventure a truly remarkable experience.We will definitely come back again☺️
As a solo female traveler, one can just imagine how worried I was when I decided to go on a trip to Morocco on my own. Booking with World Morocco Tours, I traveled with Youssef & the driver Mohammed from Casablanca to Marrakech. Youssef was very informative, and extra kind & helpful in many ways every step of the way, so I really felt the most safe and taken care of the whole time. Thus I gave an extra $$ tip to them at the end of the tour for gratuity on my discretion. It was a good decision to book with them, plus it didn't hurt my budget at all. 🙂
We went on a 2 dat trip to the desert and the palm gardens. It were the 2 best days of our trip, just amazing. The driver and guide Youssef were very helpful, kind and told us a lot of stories about local traditions & the history from Marocoo. They gave us a great insight in their lives and traditions. They took us to all kind special places matching our interests, like old kasbah's. When arriving at the desert, which was unbelievably beautiful and the highlight of our trip, we had a lot of late night conversations with Youssef. He was such a beautiful kind person with a warm heart. To top it of, we saw the sunrise on the top of a dune in the Sahara, all by ourselves, like we were the only people on this planet. Such a beautiful experience, hard to put in words. The people and the agency made it so comfortable for us, the facts that the guides were so kind just made it that extra more unforgettable.
Per chi vuole andare in vacanza lo consiglio vivamente Insieme alla mia famiglia abbiamo fatto il Tours del Marocco abbiamo passato 7 notti nel deserto è stata una bella esperienza Jouzef è stato molto gentile e ci siamo divertiti un mondo
Testimonials Morocco Tour Reviews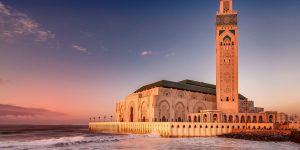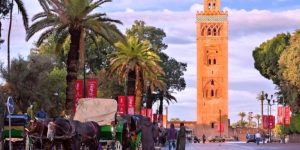 Fez Desert Tours Packages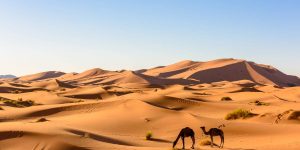 Fez Full Day Trip Packages