3-Days Desert Tour From Fes To Marrakech Via Merzouga  – Fes Desert Trip – 3 days tour from fez
#book 3-Days Desert Tour Itinerary Covering:  Fez

– Merzouga -Ouarzazat- Marrakech
Fez Desert Tours: Morocco Tours Travel | Fez Adventure Tours | 3-Days 2 Night Fez Desert Trip | 3-Days 2 Nights Fez Holidays tour | 3-Days 2-Nights Morocco  |best 3 days tour from fez |3 days tour from fez | 3-Days Desert trips from Fez,  Fez holidays and vacations| Fes desert trips | Desert tour in 3-days.|3 days desert trips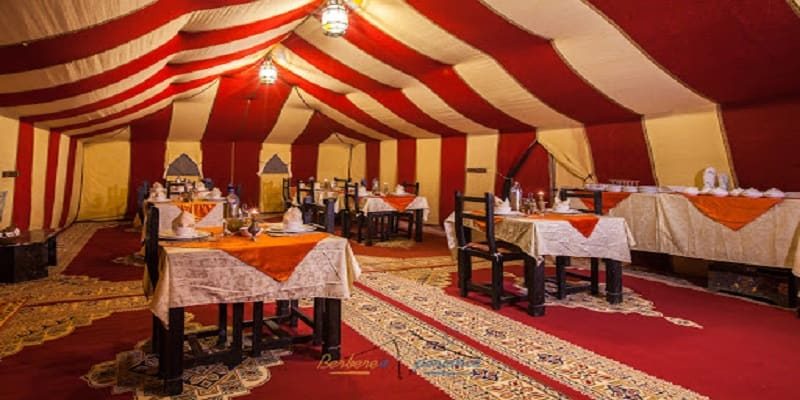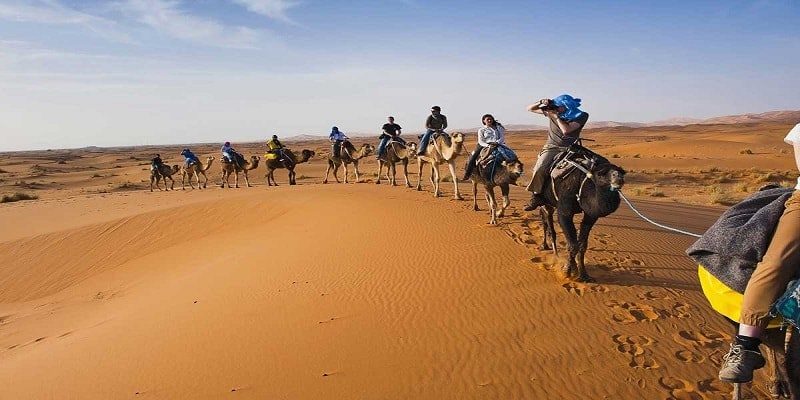 3 Days Tour From Fez to Marrakech Via Merzouga
Safe to Travel   

Nature 

 Price Inclusive     

  

Activities Optional   Flexible bookings   
Pick up & Drop Back
Instant Confirmation 
Book Your Best 3-Days From Fez To Marrakech Via  Merzouga Desert Tour
 If you want to explore Morocco Desert and you are on a budget, then our Cheap Morocco Fes desert tour package is a right choice for you. These 3-days 2 night special package includes meals, accommodation, transfers and sightseeing activities. 3 days desert tour from fez . 3 days desert tour from fez 
Are you planning to visit  Morocco desert Sahara ? We have specifically designed Morocco desert trip packages covering numerous parts of the country. take this best 3 days desert tour  from Fez if you are looking for a flawless time. If you love heritage and culture, Camel trekking you can take up World Morocco tours to explore the 3 Days desert Tour from Fez . Do you love nature? Take the south Morocco station tour or the Fez  desert tour. Are you planning a relaxing time? You can choose nightlife style Sahara Desert tour packages or stick with Morocco tours spiritual vacation time. Browse through our 3 days Desert Tour  from Fes itineraries and choose one to enjoy an enchanting time in Best of Morocco Desert tour. 3 days desert tour from fez , 3 days desert tour from fez
   Short info About Merzouge (Fez to Marrakech via  Merzouga Camel trekking in 3 Days ):
Merzouga is a small village in southeastern Morocco, about 30km southeast of Rissani, about 55 km from Erfoud, and about 50 km from the Algerian border. 3 days desert tour fez
The village is known for its proximity to Erg Chebbi, and it is for this reason a part of the itineraries of many tourists visiting Morocco. Merzouga desert is one of the most common points of Bivouacs and Moroccan Camel treks it has been described as "a desert theme park", and the Erg Chebbi as "a wonderland of sand".Merzouga has the largest natural underground body of water in Morocco. 3 days tour from fez , 3 days tour from fez
Fez To Marrakech Desert Tour include 4WD Red Dunes Drive, Sandboarding, Camel Ride, Henna Art, Falcon Interaction, and an optional ATV Quad Bike Ride. Beverages are also available at the event site as an option. Fez Desert Ttrips starts with a pick-up by a safety equipped 4WD land cruiser from your accommendation hotel or Riad . Hence, passing the magnificent beauty Landscape Nature Valley … 3 days tour from fez , 3 days tour from fez
Traveling to Erg Chebbi Dunes in our 3 days in Morocco tour package is always a great experience. You have to join us on this private or shared desert tour from Fez ! 3 days tour from fez , 3 days tour from fez
3 Days desert tour from fez is classic itinerary, money-saving, flexible. You will enjoy desert view golden dune camel trekking and spend best night in luxury desert camp under the start, more  than that your tour interesting as you'll be experience one scenery after another .with 3 days tour from fez You will have an amazing time touring the Desert and Merzouga, you will definitely not feel a drop of boredom. The landscape changes dramatically. than to the rocky plateaus and the unbelievable Erg Chebbi sand dunes.
Book your 3-days tour from Fez to Marrakech via Merzouga Desert Tour with us the tour accommodation Standard Superior and Luxury  Desert tour option are availibale by your choice.
Daily itinerary Best of Merzouga desert tour from Fez in 3 days
Day 1: Fez — Ifrane — Midelt — Merzouga
 Day 2: Merzouga –Gorg Todra –Dades Valley
  Day 3:  Dades Valley –- Ait ben Hadpu Marrakech
Highlights of 3 Day desert tour from fez to Marrakech via Merzouga camel trekking:
Cross the High Atlas Mountains with its pass of Tizi Ntlaghomt
Walk to the Ceder Forest and play with monkys
Climb up to hight atlas canyons
Visit Ifrane green and clean city in Morocco
Ride a camel in Erg Chebbi to watch the colour-changing sunset
Spend the night at a Berber desert camp at the Sahara desert.
Visit Azrou cedar forest /Sahara Camel trek excursion/Overnight desert camp
Private Transportation aboard a comfortable and air conditioned vehicle
Pick up from your Hotel/Riad in Marrakech (or from the airport)
Drop off at your Hotel/Riad in Fes (or at the airport)
English speaking Berber nomad driver
Fuel for entire Chebbi travel desert package
All nights accommodations
Camel trekking in Erg Chebbi dunes
Sandboarding in Erg Chebbi dunes
Berber music at night around the fire under stars in Erg Chebbi desert camp
Free stops when you want.
Itinerary of Private Fez to Marrakech Via Merzouga camel ride 3-days desert tour details:
Day 1: Leaving Fez to Merzouga via Ifrane Middle Atlas Mountains and Ziz Valley
The best 3 days desert tour from Fes to Marrakech via Merzouga Sahara start from your accommodation around 8 AM passing through Ifrane known as the Switzerland for walk to discover it, then drive to  experience the beauty of the cedar forests in the Middle Atlas. After that you will continue your journey by amazing landscape of Berber Villages and charming ski resort and Azrou. in midelt we stop for lunch and enjoy the unique backdrop of this town that is nestled in between the middle and High Atlas Mountains.  We continue our traveling to the desert , camel trek into the beautiful Erg Chebbi dunes.  As the sun begins to set over the horizon, we ride our camels through the desert towards the Morocco desert camp where you will spend a magical evening in a Merzouga luxury desert camp.  As you settle into the camp and relax under a million stars, we prepare a fresh and delicious Berber dinner.  After dinner, you can climb to the top of the dunes, gaze up at the stars and even go sandboarding. The Sahara desert is pure freedom. In the evening you can choose to sleep in a traditional Nomad tent made of camel hair or outside under the star. 3 days desert tour from fez , 3 days desert tour from fez.
Day 2: Merzouga to Todgha Gorges  Night in  Dades valley .
After an unforgettable night in the middle of the Moroccan desert, You'll rise early on the second day to be watch the sunrise over the dunes, when the color of the dunes combines with the shadows creating a mind-blowing sight before being escorted back to Merzouga by camel by our tours team,. After having breakfast,you will ride camels for a couple of hours before going to Tinghir and Toudgha Gorges It's a wonderful area for a walk; you can wander along the river, through the gardens or up the road on the other side of the gorge before stop for lunch. Later, we will continue to Dades Valley and Dades Gorges where you're arriving to  spending the night in a hotel in Dade . 2 days desert tour from fez . 2 days desert tour from fez
Day 3: Dades Valley to Marrakech via Ourazazate aite ben hadou 
The last day of best 3 days desert tour from fez, we head to Ouarzazate Via the best Valley the Rose  is home to the roses supplying the majority of the world's perfume needs.Oasis Skoura palm and many of Kasbat. Arrive to Ouarzazate the called Hollywood of Africa, Ait Benhaddou, a town with a UNESCO World Heritage Site designation for its ksar: a group of earthen buildings surrounded by stone walls, representing a traditional pre-Saharan habitat. where countless blockbusters including Lawrence of Arabia, Jesus of Nazareth and Gladiator were filmed.you will stop for lunch at a local restaurant in the village. In the afternoon we go to Marrakech to the High Atlas Mountains via the Tizi N'tichka (2260 m). 3 days desert tour from fez , 3 days desert tour from fez
☑ 

Pick up at hotel, riad, airport or wherever you want
☑

 

Tour transport 4×4 or Minubus with air conditioning
☑

 

English-speaking driver
☑

 

Fuel, tolls and all associated expenses.
☑

 

Prive tours ( Not group )
☑

 

hour and a half tour in camel with related guidance
☑

 

Party with drums in berber tent.
☑

 

Tours days
☑

 

1 night in Berber tent
❌ Entrance ticket
❌ All tipping
❌ Personal expenses
❌ Single supplement
❌ Travel Insurance
Fez Desert Trips you might also like :
3 days desert tour  From Fez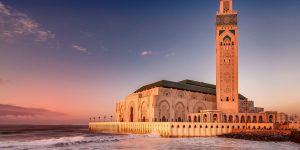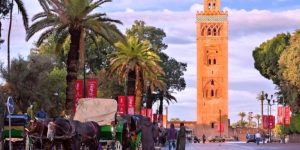 Fez Desert Tours Packages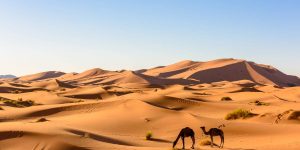 Fez Full Day Trip Packages