Best 6-Days Tour From Fes To Marrakech Via Merzouga  – Marrakech Desert Trip 
#book 6-Days Itinerary Covering:  Fez –  Merzouga -Ouarzazat- Marrakech
Fez Desert Tours: Morocco Tours Travel | Marrakech Adventure Tours | 6-Days 5 Night Marrakech Desert Trip | 6-Days 5 Nights Fes  Holidays | 6-Days 5-Nights Morocco Wildlife Holidays Tours | 6-Days Deseret trips, holidays and vacations | best 6 days tour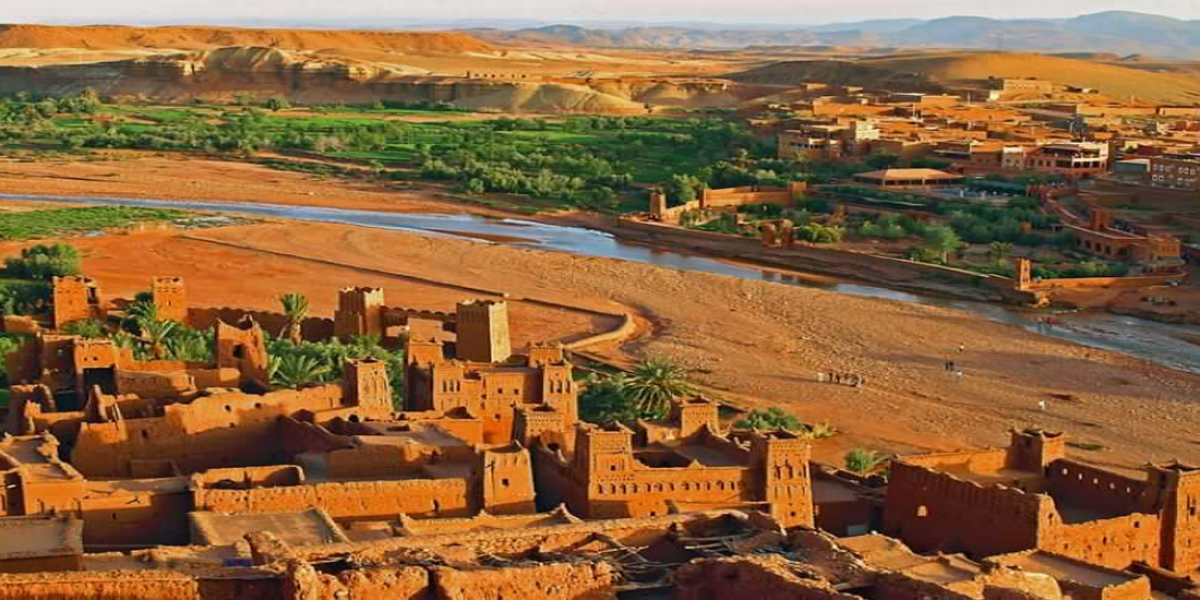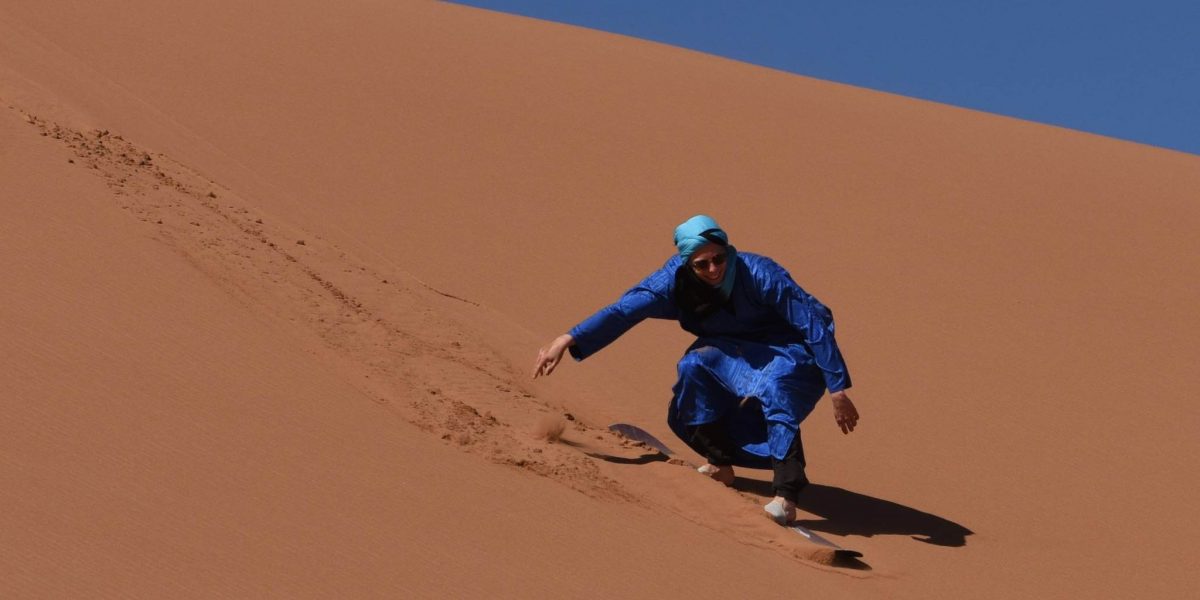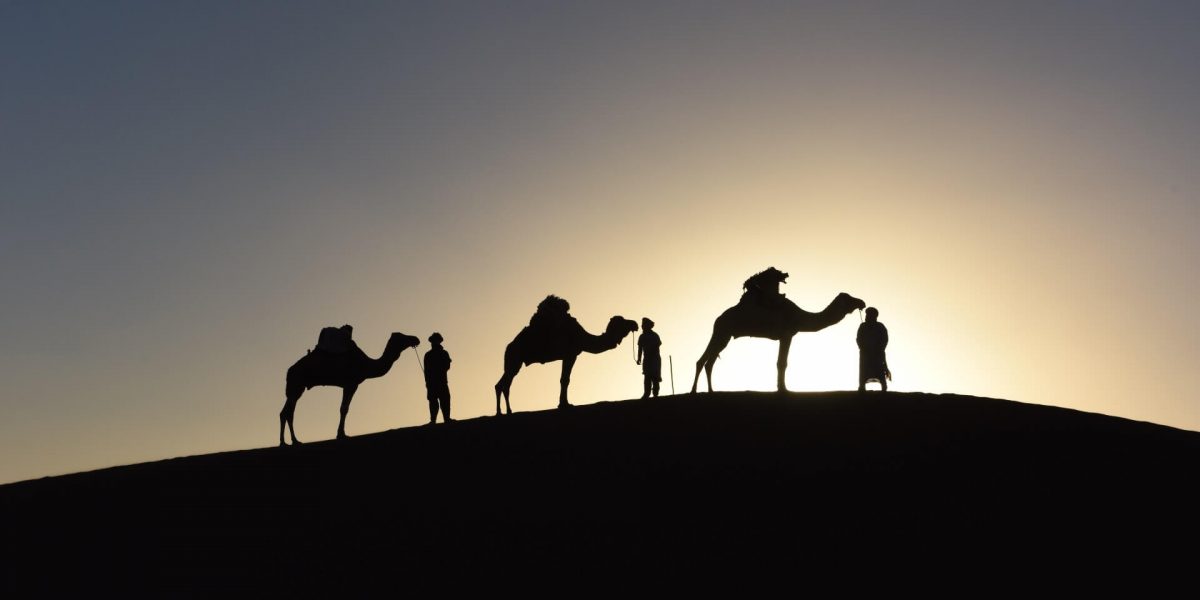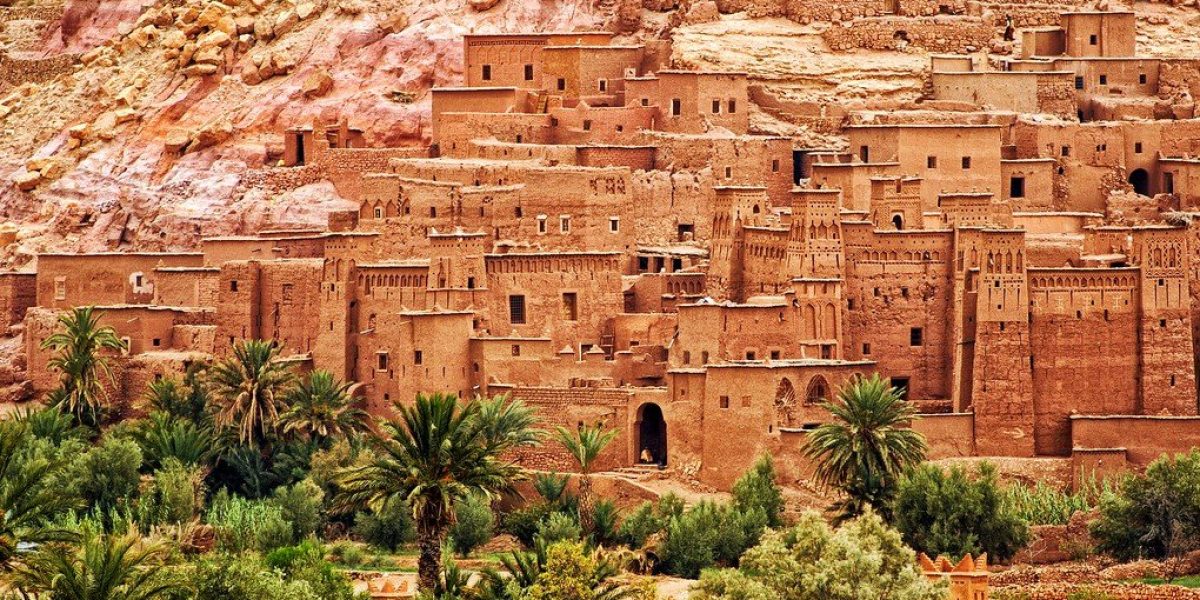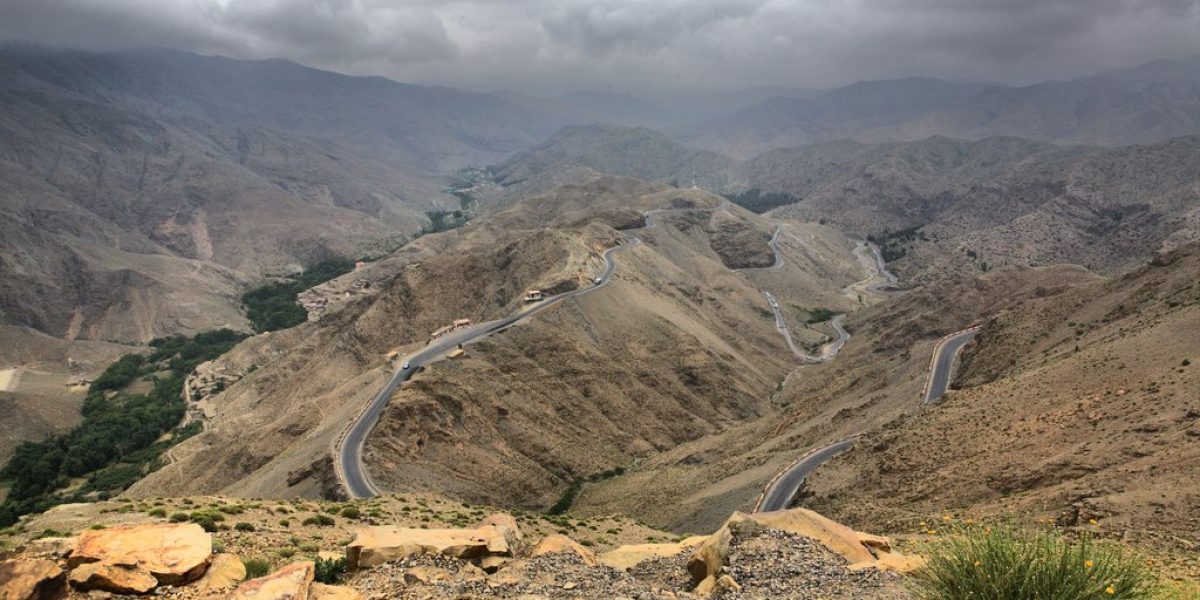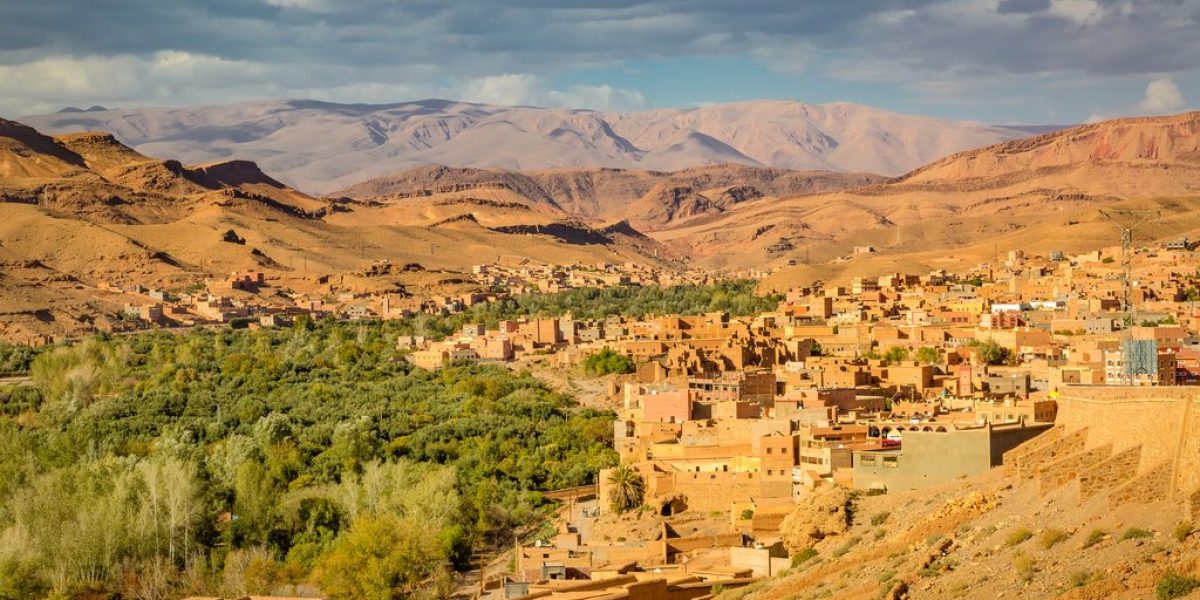 6-Days Tour From Fez to Merzouga 
Safe to Travel   

Nature 

 Price Inclusive     

  

Activities Optional   Flexible bookings   
Pick up & Drop Back
Instant Confirmation 
 6 Days From Fez To Marrakech Via  Merzouga Desert Tour
 If you want to explore Morocco Desert and you are on a budget, then our Cheap Morocco Marrakech desert tour  is a right choice for you. These 6-days 5 nights special package includes meals, accommodation, transfers and sightseeing activities.  Take up the classic golden triangle tour or  best 6-days desert tour  if you are looking for a flawless time. If you love heritage and culture, you can take up World Morocco tours to explore the 6 Days desert Tour from Fes . Do you love nature? Take the south Morocco  hill station tour or the Fez  desert tour. Are you planning a relaxing time? You can choose nightlife style Sahara Desert  tour packages or stick withWorld Morocco  spiritual vacation time. 6 days desert tour from fez , fez desert tour , best 6 days tour
Browse through our 6-days Desert Tour  itineraries and choose one to enjoy an enchanting time in Morocco .
Take this adventure and experience an escapade that'll truly satisfy your wanderlust. This best of   adventurer's dream journey. 
6 Day Fez to Marrakech Via  Merzouga desert trip
Merzouga is a Berber town at the border of the Sahara desert. Every tour going to the dunes will pass by Merzouga. The city itself is quite small and it is the departure point of the camel ride to the night camps in the desert. Usually, you will be able to ride a camel for a couple of hours in the sunset to reach the desert camp, in which you will sleep in comfortable tents. Before the night, a Berber dinner with music is provided to the guests. You will be able to spend the night as you wish, climbing the dunes and looking at the stars. Since the desert has almost no artificial light, the sky will be full of stars. 6 days desert tour from fez , fez desert tour , best 6 days tour
#Book Your 6-Days tour  Fez desert tour with us ,Standard & Luxury desert tour option are availibale by your choice 
6 days desert tour from Fez To Merzouga Camel Trek  summary :
Day 1:Arrive; Fes: Exploring the Imperial City and medieval Medina
Day 2: Middle Atlas: Erfoud, Merzouga and the Sahara
Day 3:Desert adventures around Merzouga: Rissani market and Todra Gorge 
Day 4:  Dads Valley to Ouarzazate, Oasis Fint 
Day 5: Ouarzazate

Tizi n'Tichka Pass over the High Atlas mountains to Marrakech

Day 6:

Marrakech: Exploring the Red City; Depart.
HERE ARE THE 6-DAY  DESERT TOUR FROM FEZ TO MARRAKECH VIA MERZOUGA DESERT HIGHLIGHTS :
Cross the High Atlas Mountains with its pass of Tizi Ntichka
A multi-day, chauffeured tour from Fez to Marrakesh, via the Sahara
No need to backtrack: you'll get picked up in one city and dropped off in another
Make the most of your transfer by ticking off top sights along the way
Explore rural Morocco by foot, by air-conditioned minivan/4×4, and by camelback
Walk to the world heritage site of Kasbah Ait Ben Haddou 

best 6 days tour 

Climb up to Dades canyons
Visit Todra gorges and Tinghir oasis
Ride a camel in Erg Chebbi to watch the colour-changing sunset 

best 6 days tour 

Spend the night at a Berber desert camp at the Sahara desert.
Sip traditional Moroccan mint tea in the home of a Berber family in the High Atlas Mountains.   
Spend two full days in magical Marrakech, famous for its intact medieval architecture and bustling souks, packed with vendors touting everything from fresh produce to high-quality leather goods.

6 days desert tour from fez , fez desert tour , best 6 days tour
Itinerary of

Private Fez to Marrakech via Merzouga camel ride 6-days desert tour details:
Start in Fez and end in Marrakech! With the adventure tour 6-Days Fez to Marrakech via Merzouga Desert Tour with Luxury Camp, you have a 6-day tour package taking you through Fes  Morocco and  many other destinations around the best of  Morocco. 6 Days  from Fes Desert Tour  to Marrakech via Merzouga with Luxury Camp includes accommodation in a hotel as well as an expert guide, meals, transport….. 6 days desert tour from fez , fez desert tour , best 6 days tour
Also we offer shared Fez Desert Tour via Sahara Desert on Morocco small group tours, please note that you will only share the transport, if you are interested in 6–days from Fez via Merzouga Desert on private or shared trip ending in Marrakech with best prices please feel free to contact us anytime. 6 days desert tour from fez , fez desert tour , best 6 days tour
This tour has been designed for the traveller eager to explore deep into the Morocco Sahara Desert and who don't mind driving long hours. You will have an amazing time touring the Desert and Merzouga, you will definitely not feel a drop of boredom. The landscape changes dramatically. then to the rocky plateaus and the unbelievable Erg Chebbi sand dunes. Just make sure you bring your camera because you'll see sites you've never seen before; sites you simply couldn't imagine in your wildest dreams! 6 days desert tour from fez
The First Day Highlights of Fes
After breakfast, you check out from the hotel and meet your driver in the lobby. You are then transferred to Fes, the spiritual capital of Morocco. Upon arrival, you have some free time before meeting your guide and driver for a 5-hour city tour. During the tour, you see the 14th-century gates of the King Palace, the shrine of Moulay Idriss, the Mellah (Jewish quarter), and old Fes Medina with its traditional markets and tanneries. Together with the guide, you enter the ancient Bou Inania Madrasa founded in 1351 AD. You then proceed to the Fondouk el-Nejjarine – which was declared a national monument in 1916. Today this building is a home to the Museum of Wooden Arts and Crafts. After the tour, you return to your riad and have the rest of the day at your leisure. 6 days desert tour from fez , fez desert tour , best 6 days tour
The  Second Day Starting from Fez to Merzouga Via Ifrane Middle Atlas Mountains
Departing from Fez you will begin your ascent into the Atlas mountains We will pass through Ifrane, a winter ski resort in a totally un-Moroccan style built by the French in the 1930s to resemble a Swiss village. Visit the cedar forest in Azrou and see the monkeys in the trees. Midelt Most of the day will be spent winding your way through the beautiful forests, springs, jagged rock faces, and Berber villages as you cross the Atlas Mountains and begin to descend towards the Sahara Desert. Half way, you will stop for lunch in the town of Midelt, famous for its fossils and rocks, then you will continue towards Merzouga Merzouga you will reach to Merzouga in the afternoon around , where your guide and camels will be waiting for you. After a short break, you will start a camel trek across the sandy dunes of the Erg Chebbi. See the desert landscape and sunset from the camelback, and after two hours you will reach to the desert camp to spend the night in a Berber tent. At your desert shelter, your camels are hobbled and mint tea is served. After dinner, watch the stars. Overnight in the tent. 6 days desert tour from fez , fez desert tour , best 6 days tour3 days desert tour
The third Day : Desert adventures around Merzouga: Rissani market and Todra Gorge
After an unforgettable night in the middle of the Moroccan desert, you should get up early to enjoy the spectacular sunrise, when the color of the dunes combines with the shadows creating a mind-blowing sight. After having breakfast, you will ride camels for a couple of hours before going to Tinghir and Toudgha Gorge for lunch, where the orange limestones are separated by a 300m-deep fault creating a captivating sight. The road passes through Toudgha Valley. It's a wonderful place for a walk, you can wander along the river, through the gardens or up the road on the other side of the gorge. Later, we will continue to Dades Valley and Dades Gorge through a beautiful road that passes by green palmeraies and Berber villages. Dinner and overnight in a hotel in Dades gorge.  6 days desert tour from fez , fez desert tour , best 6 days tour
The  fourth day we Travel to Ouarzazate via Valley the Rose 1000 of kasbah
Travel along the Valley of a Thousand Kasbahs to Morocco's most famous kasbah (fortification), Aït Benhaddou. Pass through the Dades Valley and Boumalne Dades. Stop in Kela'a M'gouna to admire the cultivated rose bushes. Visit a rose collective to see the process of converting rose petals into rose water and oil. Continue west to stop in Ouarzazate and discover how its nearby regions have been featured in movies, including Lawrence of Arabia, Gladiator, and Black Hawk Down. Join a movie studio tour and visit the Musée du Cinema to learn more about the filmmaking process and history of the area. over night in hotel Ouarzazate.
The fifth Day Ouarzazate to Marrakech via Kasbah Ait Ben Hadou High Atlas Mountaine 
Following hearty breakfast at your hotel, you continue your trip. The first highlight of your 4,5-hour journey is a charming city of Ouarzazate which is often referred to as the Gates of the Desert and was formerly an important hub for African traders. While your journey continues, you reach another UNESCO site – Ait Benhaddou, the unique mud brick city on the edge of the High Atlas Mountains that was often featured in movies, mostly replacing Jerusalem. The final leg of your journey takes you through the famous mountain pass in Morocco – Tizi'n'Tichka, and gives you the opportunity to admire magnificent views of numerous Berber villages, snow-capped mountains, and green valleys. Upon arrival in Marrakech, you check into your centrally-located hotel and have the rest of the day at your leisure.
The  last Day Of trip Marrakech: Exploring the Red City
After breakfast at the hotel, you set off on an exhilarating sightseeing tour of Marrakech with your guide and driver. During your 5-hour tour, you see the major highlights of the ancient city. You begin your walking tour in the old quarter of Marrakech where you visit the 19th century Bahia Palace, covered with colorful tile work, and see its eight-hectare gardens with fountains. You then proceed to Saadian Tombs – marble tombs for the Saadian dynasty. Accessible only through a small passage in the Kasbah Mosque, the tombs were neglected until aerial photography exposed them in 1917.  Your next stop is El Badi Palace located nearby and believed to have contained more than 350 opulent rooms, in addition to a large pool, sweeping courtyard, and several gardens. The pieces from the El Badi Palace were used to create a new palace in Meknes, leaving just the shell of the palace behind. Continue to the souks, the largest you can find in Morocco. We suggest you try haggling as it is an inherent part of Moroccan trading culture. In the afternoon, you venture into the new city and visit the Majorelle Gardens – a magical petite garden estate designed by Jacque Majorelle and maintained by Yves Saint Laurent.
After the tour, you return to your hotel and have the rest of the day free. 6 days desert tour from fez , fez desert tour , best 6 days tour
sunrise camel ride in Erg chebbi
Pick up from your Marrakech riad / hotel on the tour day ( or the closest accessible point )
Comfortable tent at a our Sahara desert camp
Sunset camel ride in Erg ChebbI
Sand boarding 
5x Breakfast
Breakfast, shower at the camp operator's lodge in Merzouga
Camel Ride
A/C modern minibus driven by an English / French speaking driver / guide ( Maximum of 17 passengers)
3x Dinner
Accommodation included: 5 nights
✘

Gratuities 

✘

Lunch

✘

Drinks

✘

Tips
Fez Desert Trips you might also like :
6 days Desert Tour  From Fes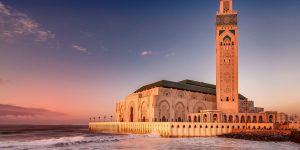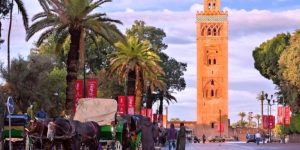 Fez Desert Tours Packages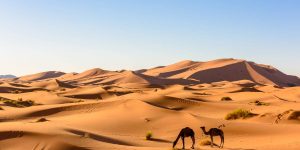 Fez Full Day Trip Packages