5-Days Tour From  Marrakech  To Fes Via Merzouga  – Marrakech Desert Trip in 5 Days tour  
#book 5-Days from Marrakech to fez  Itinerary Covering:  Marrakech – Ouarzazate – Merzouga -Fez
Marrakech Desert Tours: Morocco Tours Travel | Marrakech Adventure Tours | 5-Days 4 Night Marrakech Desert Trip | 5-Days 4 Nights Marrakech  Holidays | 5-Days 4-Nights Morocco Wildlife Holidays Tours | 5-Days Deseret trips, holidays and vacations | best 5 days tour | top 5 days desert tiur from Marrakech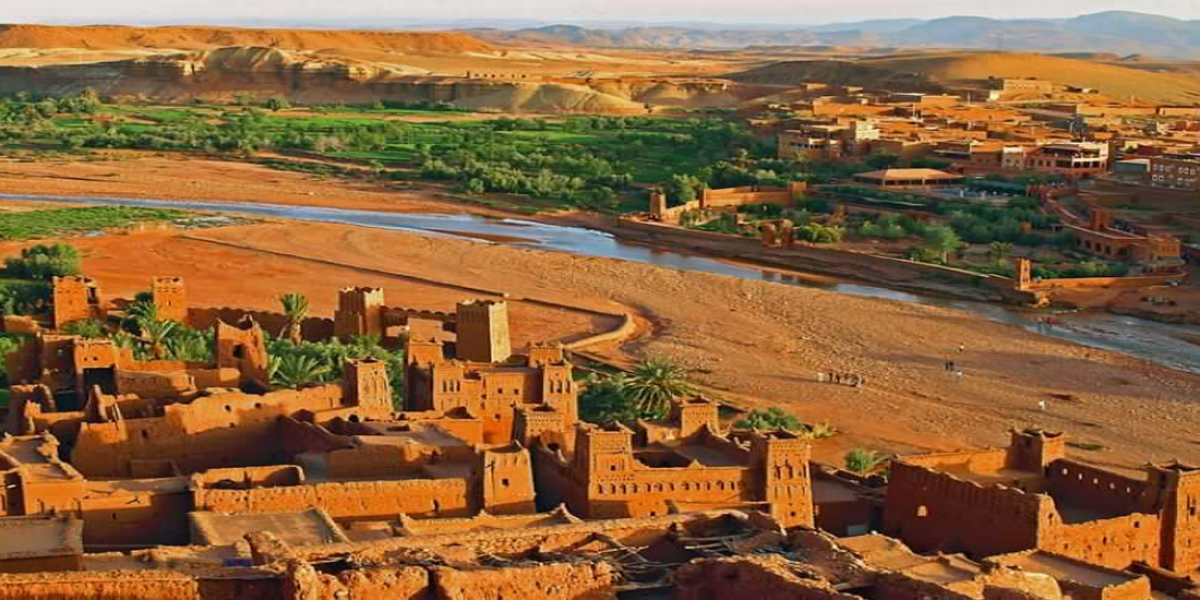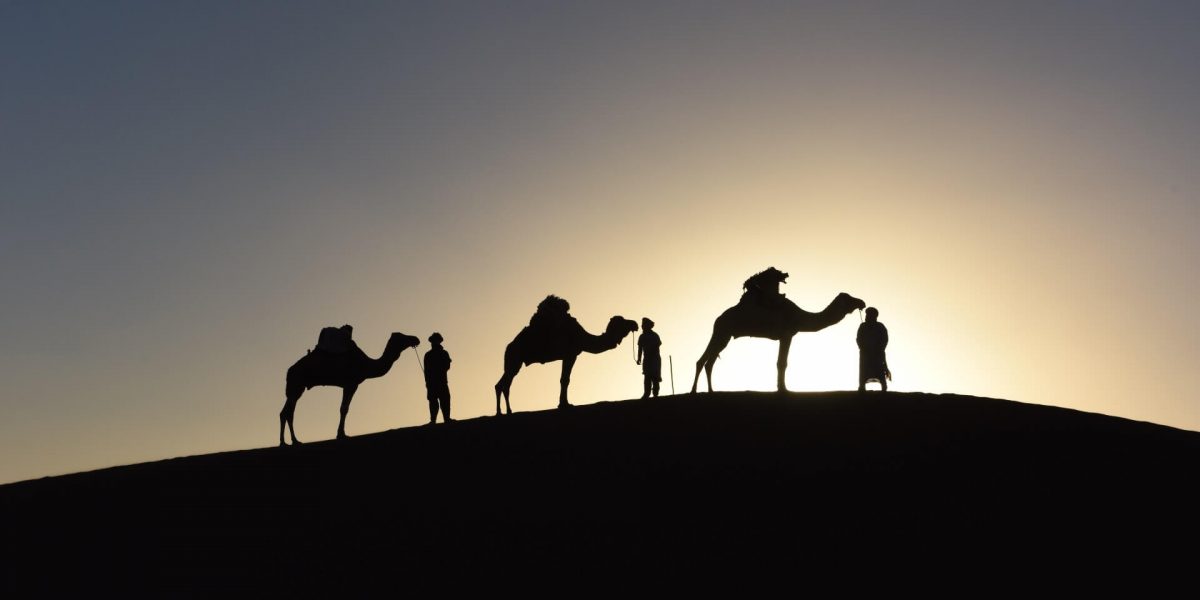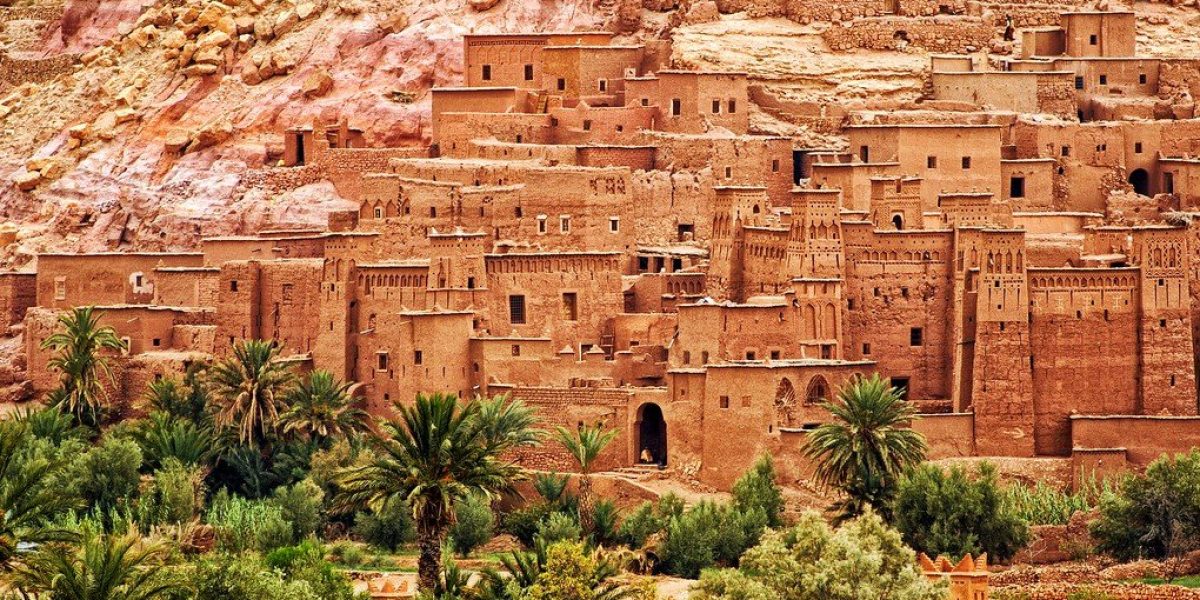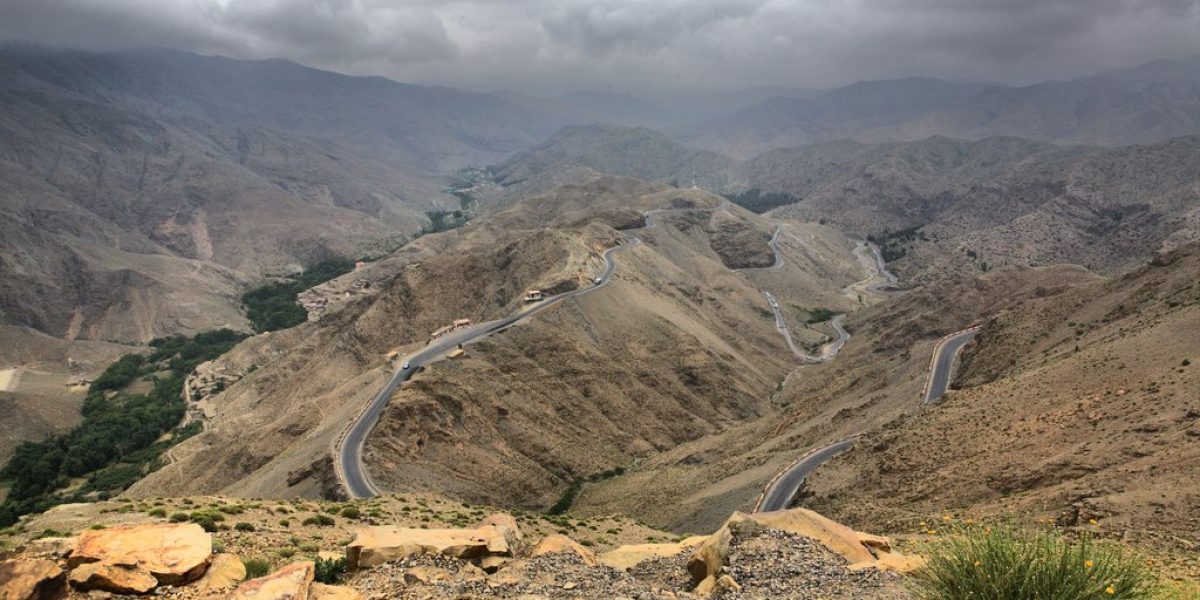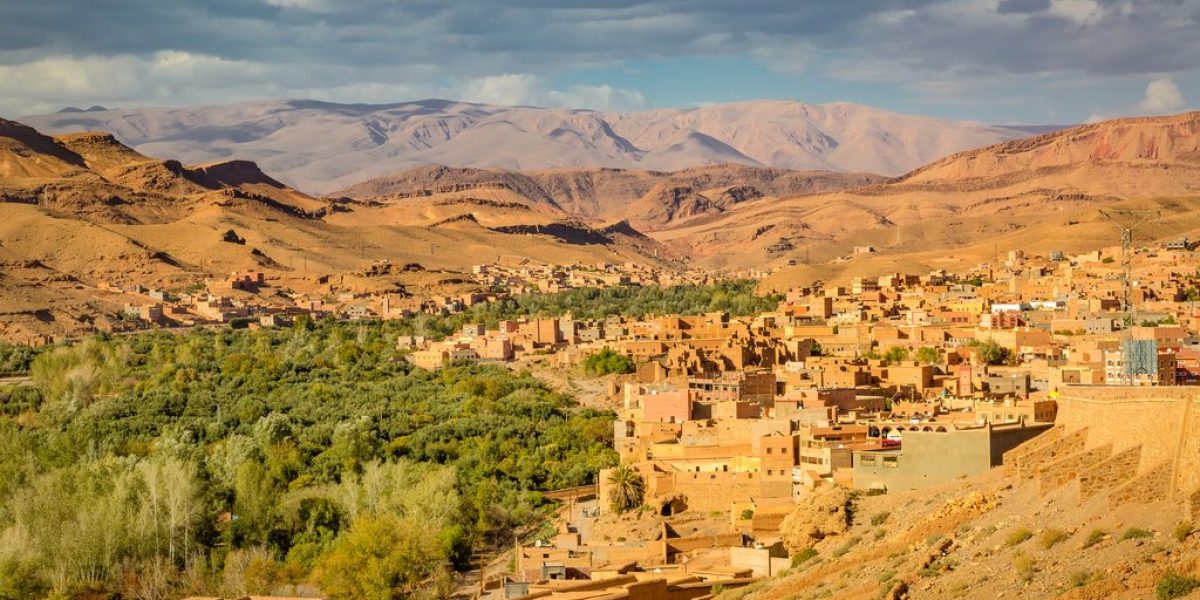 5-Days Tour From Marrakech to Fez Via Merzouga 
Safe to Travel   

Nature 

 Price Inclusive     

  

Activities Optional   Flexible bookings   
Pick up & Drop Back
Instant Confirmation 
5 Days From  Marrakech To Fez  Via  Merzouga Desert Tour
 If you want to explore Morocco Desert and you are on a budget, then our Cheap Morocco Marrakech desert tour  is a right choice for you. These 5-days4 nights special package includes meals, accommodation, transfers and sightseeing activities.  Take up the classic golden triangle tour or  best 5-days desert tour  if you are looking for a flawless time. If you love heritage and culture, you can take up World Morocco tours to explore the 5 Days desert Tour from  Marrakech . Do you love nature? Take the south Morocco  hill station tour or the Marrakech  desert tour in 4 days . Are you planning a relaxing time? You can choose nightlife style Sahara Desert  tour packages or stick withWorld Morocco  spiritual vacation time. 5 days desert tour from Marrakech , Marrakech desert tour , best 5  days tour
Browse through our 5-days Desert Tour from Marrakech  itineraries and choose one to enjoy an enchanting time in Morocco .
Take this adventure and experience an escapade that'll truly satisfy your wanderlust. This best of   adventurer's dream journey. 
5 Day Tour from Marrakech  to Fes Via  Merzouga desert trip
Merzouga is a Berber town at the border of the Sahara desert. Every tour going to the dunes will pass by Merzouga. The city itself is quite small and it is the departure point of the camel ride to the night camps in the desert. Usually, you will be able to ride a camel for a couple of hours in the sunset to reach the desert camp, in which you will sleep in comfortable tents. Before the night, a Berber dinner with music is provided to the guests. You will be able to spend the night as you wish, climbing the dunes and looking at the stars. Since the desert has almost no artificial light, the sky will be full of stars.5 days desert tour from Marrakech, Marrakech desert tour, best 5 days tour
5 days desert tour from Marrakech , Marrakech desert tour , best 5  days tour
#Book Your 5-Days tour from  Marrakech desert tour with us ,Standard & Luxury desert tour option are availibale by your choice 
5 days desert tour from Marrakech To Fez Via Merzouga Camel Trek  summary :
 Day 1: Marrakech – Tizi-n-Tichka – Ait Ben Haddou – Ouarzazate.
Day 2: Ouarzazte – Dades Gorges– Boumlane – Tinghir – Toudra Gorges. …
Day 3: Toudra Gourges – Tinghir – Tinjdad – Erfoud – Merzouga. …
Day 4: Merzouga – Erg Chebbi – Merzouga. …
Day 5: Merzouga Camel Trekking – Erg Chebbi – Ziz Valley – Cedar Forest – Ifran – Fes.
HERE ARE THE 5-DAY  DESERT TOUR FROM MARRAKECH  TO FEZ VIA MERZOUGA DESERT HIGHLIGHTS :
Enjoy the natural beauty of the High Atlas Mountains
Discover lush oasis towns and picturesque Ouarzazate
Ride a camel in the Sahara Desert
crossing the High Atlas Mountains via the Tizi-n-Tichka
 exploring the Kasbah Ait Ben Haddou, best example of southern Morocco's architecture;
Visit the Valley of Roses in Kalaat Mgouna, world-famous for its annual Festival of Roses in May
Travel the road of 1000 Kasbahs and visit the Dades Gorge;
Check out Monkey Toes, an unbelievable rock formation;
Travel through Draa Valley and marvel at the amazing scenery as we pass Berber villages with traditional buildings;
Together we'll enjoy the spectacular views of Saghro Massif;
Enjoy a camel trek in the Erg Chebbi sand dunes;
Have an unforgettable overnight stay in a traditional desert camp in Merzouga.
Spend two full days in magical Marrakech, famous for its intact medieval architecture and bustling souks, packed with vendors touting everything from fresh produce to high-quality leather goods. 6 days desert tour from fez , fez desert tour , best 6 days tour
Itinerary of Private  Marrakech To Fes via Merzouga camel ride 5-days desert tour details:
Start in Marrakech  end in Fes! With the adventure tour 5-Days Marrakech to Fes via Merzouga Desert Tour with Luxury Camp, you have a 5 day tour package taking you through Marrakech Morocco and  many other destinations around. the best of  Moroccoto discover the magic of countryside. 5 Days  from Marrakech Desert Tour from Marrakech to fes via Merzouga with Luxury Camp includes accommodation in a hotel as well as an expert guide, meals, transport….. 5 days desert tour from Marrakech , marrakech desert tour , best 5 days tour
This tour has been designed for the traveller eager to explore deep into the Morocco Sahara Desert and who don't mind driving long hours. You will have an amazing time touring the Desert and Merzouga, you will definitely not feel a drop of boredom. The landscape changes dramatically. then to the rocky plateaus and the unbelievable Erg Chebbi sand dunes. Just make sure you bring your camera because you'll see sites you've never seen before; sites you simply couldn't imagine in your wildest dreams! 5 days desert tour from Marrakech, Marrakech desert tour, best 5 days tour
Day 1: Marrakech – Tizi-n-Tichka – Telouat–Ait Ben Haddou – Ouarzazate.
The first day of 5 days tour from Marrakech start leaving the city early morning from your Accommodation. Your first stop will be at small Village Called Ait Barka near the Amzigh natural areas, Explore the area with your driver and learn about the schedule for your trip, and the sights that you will see on your trip. You'll take a little break to enjoy the beauty of this natural landscape and get excited for the next part of your journey. After We take the road south, climbing up the High Atlas Mountains and crossing the Tizi n' Tichka Pass, also known as the 'Gateway to the Sahara', which at 2260m is the highest pass in Morocco. After this the landscape turns to the unmistakable red colour of the clay soil and becomes rocky and inhospitable. Then you will arrive to famous Kasbah called Kasbat Ait Ben Hadou isthe UNESCO World Heritage, situated on a hillside overlooking the Ounilariver and what was once an important trading route. This beautiful fortified town (Ksar means "fortified town" in Berber) dates back to the 17th century, and is made up of layer upon layer of connected terraced "Kasbah" (or houses), all surrounded by a high wall. It is one of the best examples of earthen construction in existence, and its striking red colour against the dark blue African sky is truly breathtaking. The place may seem strangely familiar to you, as (unsurprisingly, perhaps) many films have been shot here, including epics such as Lawrence of Arabia, Marco Polo and Gladiator, and more recently, Asterix and Obelix……5 days desert tour from Marrakech, Marrakech desert tour, best 5 days tour
you will  have lunch here( Aite Ben Hadou), before continuing to the city of Ouarzazate(which means "noiselessly" in Berber). This large city on the edge of the Sahara desert is the capital of the Ouarzazate Province. Later you will be at Atlas Film Studios at Ouarzazate. This is the largest film studio in the world, famously  You will have the opportunity to visit the studios to explore on your own. You'll be able to learn more about the actors and films that have been filmed here, and take some pictures of the unique Moroccan scenery in the area. After the studio you will go your hotel the end of the first day of 5 days desert tour from Marrakech. 5 days desert tour from Marrakech, Marrakech desert tour, best 5 days tour
Day 2: Ouarzazte – Dades Gorges– Boumlane – Tinghir – Toudra Gorges. 
Also known as the Land of a Thousand Kasbahs, Morocco's Dades Valley will leave you awestruck with its natural beauty and splendour
in the Morning departure from Ouarzazate by comfortable car 4×4 to Skoura (Skoura is a fertile oasis lined with immense palm groves) oasis along track to see all the Kasbahs as Known for its excellent dates and orchards of almonds and figs, it is also home to some of Morocco's most beautiful kasbahs (traditional citadels) including the Kasbah Ameridhi with its decorative mud brick fortifications featured in movies like "Ali Baba and the Forty Thieves". After you  passes through the valley of roses with a stop in Kela'a M'gouna to have a berber tea. A track leads us through the rose valley, also known as the valley of a thousand kasbahs. We continue along the Dades river, at this point, take your time to admire several villages surrounded by massive walls. In the afternoon proceding towards the Dades Valley, where are high earthen houses, real fortress-houses, which have odd shapes highlighted by the background of rocks. Dinner and overnight stay in a kasbah in Dades Boumalne. 5 days desert tour from Marrakech, Marrakech desert tour, best 5 days tour
Day 3: Toudra Gourges – Tinghir – Tinjdad – Erfoud – Merzouga
On day two, after an all-you-can-eat  breakfast served at our hotel, we were off again. From 9 am, we drove back to where we came from the previous day, then onto the main road along a vast and dry plain towards Tinghir. As we turned left into the Todra Gorge, we followed along another oasis and passed old villages eroded by the time. As we entered the Todra Gorge the temperature dropped which allowed us to take a pleasant walk along a slow running river wedged in between tall cliffs and you will rnjoy The red limestone rocks on the road leading up to the gorge are over 500 feet tall, making this area extremely popular with rock climbers. When you get to the gorge, get out to take photos of this breathtaking landscape.From. , you will arrive at the oasis town of Erfoud, you have the option to visit a fossil factory – the area is very rich in ammonite fossils which in Morocco are used for household items such as sinks and bathtubs. Another option was to get dressed up in traditional Berber clothing. Around 4:30 pm we made our way to Merzouga. We stopped at a hotel where we were welcomed with a very sweet mint tea and spend the night in hotel. 5 days desert tour from Marrakech, Marrakech desert tour, best 5 days tour
Day 4 : Merzouga discovery tours  4×4 & camel trekking experience

 
After breakfast in your hotel you "ll start the day by explore tye depth of Sahara Desert, Visiting the Nomads the fisrt community establish in area living in tent and discover more about they life, not far way  from nomads you will visite the mins od coals like principle work for people live there selling the stone …. After that you will visite the Khamlia near of Merzouga to enjoy the best of music Gnawa, after lunch ( berber pizza) ,Your local camel guide will be waiting for you to take you on a camel to enjoy attractive sunset to nomad tents where you will have enjoyable traditional Berber dinner under a starry sky, sweet & cool air in Morocco desert with a Berber show around a central fire pit where musicians banging drums, dance in a special way.  5 days desert tour from Marrakech, Marrakech desert tour, best 5 days tour
DAY 5 :  Start from Merzouga to Fez Via rissani Ifrane

 
 Very early in the morning we have a "Date with the sunrise". In the middle of the desert tours, waking up early is a "must do" to contemplate the most spectacular sunrise you´ve ever seen at the top of a dune close to the camp.  5 days desert tour from Marrakech, Marrakech desert tour, best 5 days tour
Then we return to Desert Merzouga Tours on the camels where a delicious breakfast is waiting for us.  Once ready, we start our last day to the north through the Tafilalet palms grove, the biggest in the world. You´ll see thousands of palms trees along the 20km of road.  This way leads us to the Ziz valley, which river comes down from the high Atlas and feeds the palm grove. Here we make a stop and from this high viewpoint, enjoy a magnificent   view of the valley and the town of Aoufous. 5 days desert tour from Marrakech, Marrakech desert tour, best 5 days tour
We make another stop in Midelt, just in the heart of the Atlas where you´ll have free time for lunch and rest for a while. In the afternoon we continue our way through the Cedar Woods where, if we are lucky, we´ll see some monkeys. The next place we´ll visit is the city of Ifrane, situated in the northwestern slope of the Middle Atlas at 1630 meters above the water level. Its broad avenues, its urban development with perfect cleanness, the gardens, the green areas and its architecture make this city look like a swiss town.  Ifrane feels misplaced in Morocco. 5 days desert tour from Marrakech, Marrakech desert tour, best 5 days tour
sunrise camel ride in Erg chebbi
Pick up from your Marrakech riad / hotel on the tour day ( or the closest accessible point )
Comfortable tent at a our Sahara desert camp
Sunset camel ride in Erg ChebbI
Sand boarding 
4x Breakfast
Breakfast, shower at the camp operator's lodge in Merzouga
Camel Ride
A/C modern minibus driven by an English / French speaking driver / guide ( Maximum of 17 passengers)
4x Dinner
Accommodation included: 4 nights
✘

Gratuities 

✘

Lunch

✘

Drinks

✘

Tips
Fez Desert Trips you might also like :
5 days Desert Tour  From Marrakech Desert tours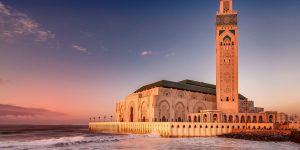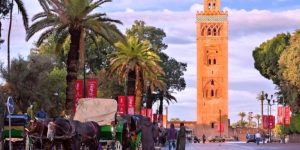 Fez Desert Tours Packages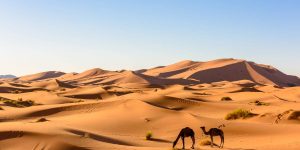 Fez Full Day Trip Packages