Fes Desert Tours (or Fez) is one of the popular 4 Moroccan imperial cities for tourists, and the home to the oldest and largest authentic Medina, or old town, in North Africa. It is considered the religious, cultural, and handicraft center of Morocco. For you photographers out there, there is plenty to capture during your visit. Also it is a start point for those who want to experience around Morocco. Here we offer popular Sahara Desert Tours from Fez. 
Leave behind traditional touristic sights and take the best of  Fes Desert Tours to explore the White desert & Oasis, Sahara, Camel Trekking, Atals Mountaine, Gorge, Kasbah, Bereber Village, Overnight in Camps Luxury and Standard are available in unique Fes desert experience with dune bashing, Sandboarding… Contact us for planning your desert tours from Fezs now.
Fez Full Day Trip Packages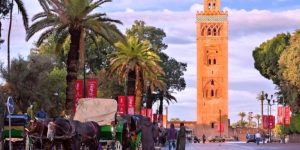 Related popular Morocco travel tours
All our Morocco day tours could be start from anywhere in Morocco. Our team will collect you from your accommodation, airport, or any place of your choice. Please don't hesitate to contact us if our gorgeous Fes Desert Tour Morocco, does not match what you're looking for, and dreamed to see and do in Morocco; to prepare and customize your ideal Tour From Fes as you wish it to be; that suits your needs, budget, and requirements.