Best 3 Days Desert Tour From Oarzazate To ER chigaga Desert Trip 
#book 3 Days tour from Ouarzazate  Itinerary Covering:  Ouarzazat- Zagora – Draa Vally -Mhamid – Erg chegaga
Ouarzazate Desert Tours: Morocco Tours Travel | Marrakech Adventure Tours | 3-Days 1 Night Marrakech Desert Trip |3 days tour from ouarzazate| 3-Days 2-Nights Morocco Wildlife Holidays Tours | 3-Days Deseret trips, holidays and vacations .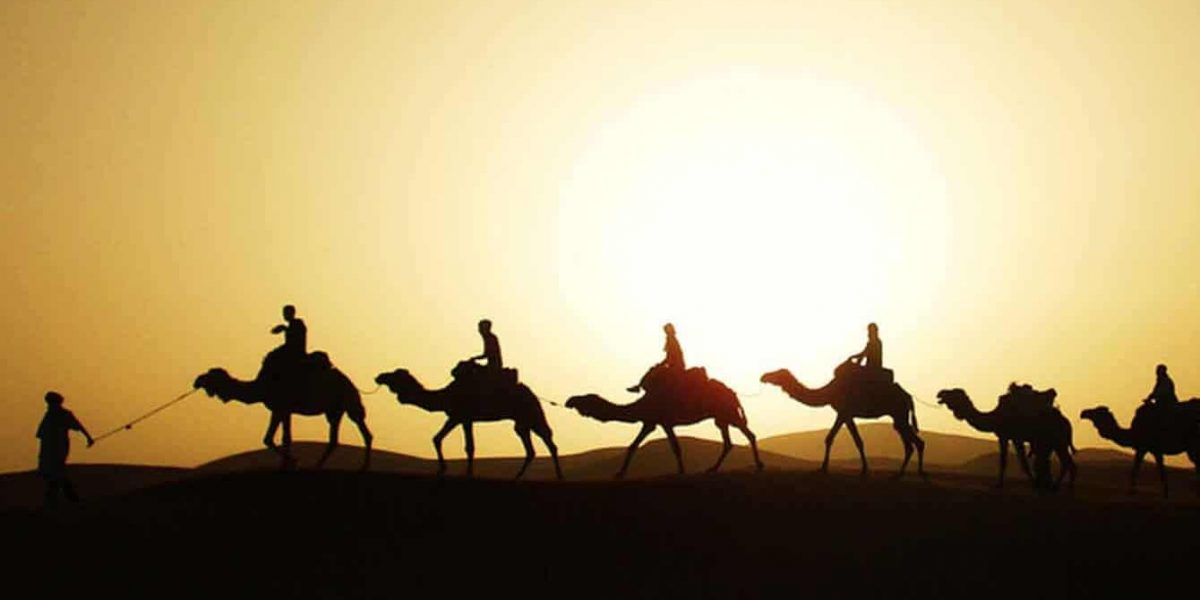 3 Days Tour From Ouarzazate Erg Chigaga Desert Trip
Safe to Travel   

Nature 

 Price Inclusive     

  

Activities Optional   Flexible bookings   
Pick up & Drop Back
Instant Confirmation 
3 Days Tour From Ouarzazate To Erg Chigaga Desert Tour
 Are you planning 3 days tour of enjoyment? We have specifically designed tour packages covering numerous parts of the country here.  best 3-days desert tour  if you are looking for a flawless time. If you love heritage and culture, you can take up World Morocco tours to explore the 3 Days desert Tour from Ourzazate  . Do you love nature? Take the south Morocco  hill station tour or the Zagora desert tour. Are you planning a relaxing time? You can choose nightlife style Sahara Desert  tour packages or stick with World Morocco  spiritual vacation time.
3 Day desert tour from Ouarzazate to Erg chigaga desert trip
Erg Chigaga or Erg Chegaga,  is largest and still untouched of the major ergs in Morocco, the other is Erg Chebbi near Merzouga.
This erg made of beautiful dunes is located in the Drâa-Tafilalet area about 45 km west of the small rural oasis town of M'Hamid El Ghizlane, itself located about 98 km south of the town of Zagora. Some dunes are over 50m above the surrounding landscape and with an area of approximately 35 km by 15 km, it is the largest and wildest erg of Morocco.  relatively difficult to access, Erg Chigaga remains significantly less visited than Erg Chebbi. For this reason Erg Chigaga is considered more romantic and overall reputed a beloved set by purists and artists like landscape painters and fineart photographers.
Erg Chigaga sahara dunes is a much younger and less-frequented destination. Erg chegaga dunes are in the southeast of Marrakech, towards the Algerian border and they're located over 60 kilometers away from the nearest town Mhamid. The desert is somehow more vaste and wild here. Those opting for an Erg Chigaga desert tour should expect a rustic experience, without access to nearby hotels. This desert tour requires at least 3 days of travel through Ait Benhaddou, Draa valley palm groves and a rocky desert landscape before reaching the sahara dunes. The Erg chigaga desert tour is fascinating, the sahara desert trip that offer you the opportunity to ride a camel, climb sahara dunes, run the cinnamon-and-sugar sand grains through your fingers, admire picturesque views and sleep in tents or under the stars.
Book Your 3-Days tour  Ouarzazate desert tour with us ,Standard & Luxury desert tour option are availibale by your choice 
3 days desert tour from Ouarzazate to Erg Chigaga summary :
Day 1 : Ouarzazate – Draa Valley – Tamgroute – Mhamid
Day 2: Mhamid-oasis-Erg Chegaga
Day 3:Erg Chegaga to Ouarzazate via Iriqui Taznakht 
HERE ARE THE 3-DAY DESERT TOUR FROM OUARZAZATE TO ERG CHIGAGA DESERT HIGHLIGHTS :
Oasis 
Berber Villages
Tizi N'Tinfifite.
Berber nomad tents.
Experience Camel Ride in the dunes.
Ride a camel in Erg Chigaga to watch the colour-changing sunset
Spend the night at a Berber desert camp at the Sahara desert.
Itinerary of Private Ouarzazate to Erg chigaga camel ride 3-days desert tour details:
Pick-up & drop off at/from your hotel, Riad or Airport

 Transport by private vehicle with A/C

 Driver/Guide speaking English

3 nigh  (Breakfast & dinner)

 Camel Trekking ( Camel per person)

 Overnight in Desert Camp (Breakfast & dinner)

 SandBoarding (if interested)

 Fuel
✘

Gratuities 

✘

Lunch

✘

Drinks

✘

Tips
Fez Desert Trips you might also like :
3 days Desert Tour  From Ouarzazate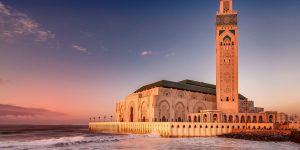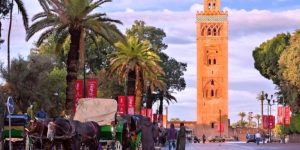 Fez Desert Tours Packages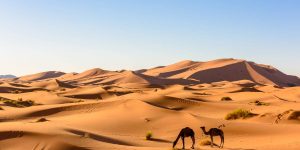 Fez Full Day Trip Packages