Best 2-Days Desert Tour From Ouarzazate To Mhamid  – 2 Days tour from Ouarzazate to Mhamid.
#book 2 Days tour  Itinerary Covering:  Ouarzazat-  Draa Valley -Zagora – Mhamid 
Ouarzazate  Desert Tours: Morocco Tours Travel | Marrakech Adventure Tours | 2-Days 1 Night Mhamid Desert Trip |2 days tour from ouarzazate| 2-Days 1-Nights Morocco Wildlife Holidays Tours | 2-Days Deseret trips, holidays and vacations .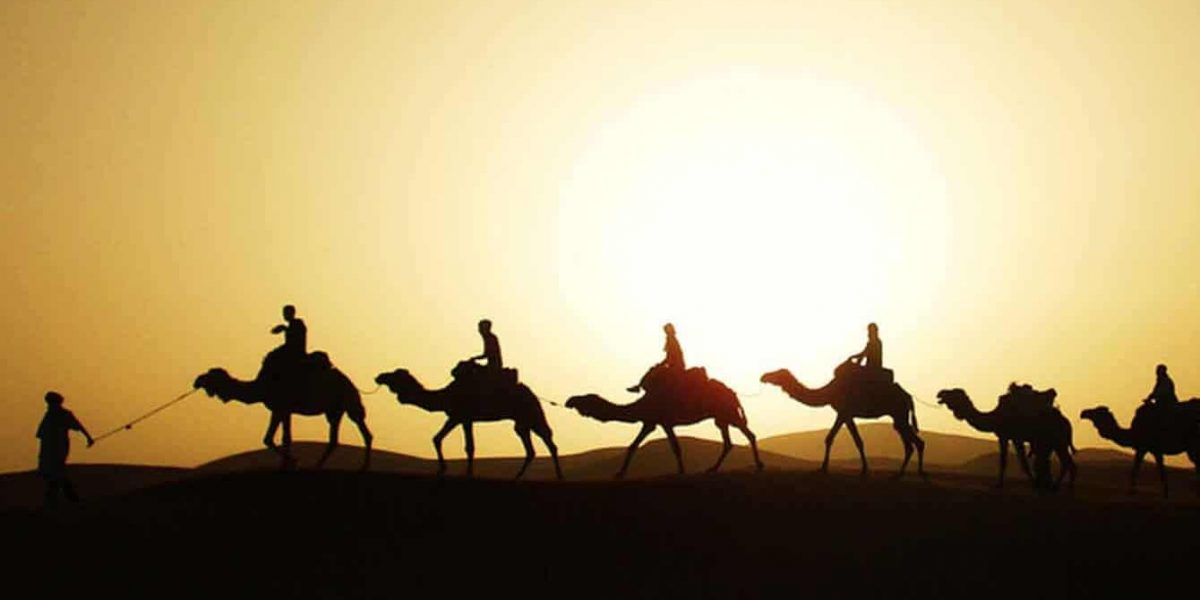 2-Days Tour From Ouarzazate to Mhamid 
Safe to Travel   

Nature 

 Price Inclusive     

  

Activities Optional   Flexible bookings   
Pick up & Drop Back
Instant Confirmation 
2 Days From Ouarzazate to Mhamid Sahara Desert Tour
Take a walk on the wild side with World Morocco Tours  that include visits to the best oases in Morocco. 2 days tour from Ouarzazate to Mhamid, best 2 days tour
Start your journey of discovery in Draa Valley, and then head off into the world's mightiest desert, the Great Sahara. Travel in the company of a professional guide, explore the desert in cool air conditioned comfort; go camel trekking; camp under a star filled sky, or relax and unwind in luxury resorts. Enjoy dining with the people of the desert as they keep you entertained, and come face to face with a lifestyle that has remained unchanged for thousands of years. 2 days tour from Ouarzazate to Mhamid, best 2 days tour
 Are you planning 2 days tour of enjoyment? We have specifically designed tour packages covering numerous parts of the country. Take best 2-days desert tour  if you are looking for a flawless time. If you love heritage and culture, you can take up World Morocco tours to explore the 2 Days desert Tour from Ourzazate  . Do you love nature? Take the south Morocco  hill station tour or the Mhamid  desert tour. Are you planning a relaxing time? You can choose nightlife style Sahara Desert  tour packages or stick with World Morocco  spiritual vacation time. 2 days tour from Ouarzazate to Mhamid, best 2 days tour
Browse through our 2-days Desert Tour  itineraries and choose one to enjoy an enchanting time in Morocco .
Take this adventure and experience an escapade that'll truly satisfy your wanderlust. This best of   adventurer's dream journey. 
2 Day Ouarzazate to M'hamid Sahara desert trip
M'Hamid is a small village in Zagora region of Morocco, 98 km after Zagora, one of the two places in Morocco where Sahara begins (another is Merzouga). M'Hamid gets fewer visitors than Merzouga and is arguably more "authentic." It is about 7-8 hours by car from Marrakech and 5 hours from Ourzazate. It is "The end of the road" (the last point of The route national N°9), after it is only sands of Sahara, shepherds and caravan trails. 2 days tour from Ouarzazate to Mhamid, best 2 days tour
#Book Your 2-Days tour Ouarzazate desert tour with us ,Standard & Luxury desert tour option are availibale by your choice 
2 days desert tour from Ouarzazate to M'hamid Camel Trek  summary :
Day 1: Ouarzazate → Draa Valley → Zagora → Mhamid.
Day 2: Mhamid → Zagora → Ouarzazate.
HERE ARE THE 2-DAY  DESERT TOUR FROM OURZAZATE TO MHAMID DESERT HIGHLIGHTS :
The itinerary follows the old caravan route from Ourazazate into the Sahara's dunes, returning via an off the beaten track route over the majestic Atlas Mountains. Our route will take us past valleys, canyons, palm groves, lakes, rivers, woodlands and mountains. We will explore mysterious Ksours and kasbahs, Berber granaries and grottoes, have tea with the nomads in the Sahara, walk in the shade of palm leaves, cross the Sahara desert. 2 days tour from Ouarzazate to Mhamid, best 2 days tour
Itinerary of

Private Fez to Marrakech via Merzouga camel ride 6-days desert tour details:
To get a true sense of the mystery and magic of Morocco, head to the ancient city of Ouarzazate in the breathtaking High Atlas mountains and make plans to go on Ouarzazate tours and experience it all for yourself. Here you will find the true and authentic North African country you had hoped to experience.Ouarzazate — pronounced Warzazat — is so authentically Moroccan and redolent of everything you ever imagined about this colourful and exotic location that you might be forgiven for thinking you had stepped onto a Hollywood film set. It's a stunning, calm place of dramatic mud and straw buildings that really have stood the test of time, and it's known as the Door of the Desert.  
Ouarzazate is the ideal location for a Morocco desert trip, and here at Desert Majesty we have designed a number of them to suit our guests' tastes. You can choose between two, three and four-day trips out into the vast expanse of the Sahara Desert, and really get a sense what nomadic desert life is all about when you're surrounded by unending vistas of rolling dunes.
Day 1: Travel to Mhamid Via Draa Valley Zagora 
Experience the incredible Sahara Desert on this two-day adventure from Ouarzazate. Explore the dunes, ride a camel, and stay in a traditional Tnet. What are you waiting for?! 
Morning departure south over the Tizi-n-Tinfifte pass to Agdez. Descending from the pass you will be amazed at the view of the extensive oasis and the number of palm trees, all indicating the beginning of the Dra'a Valley with its thousands of date palms, producing an amazing 44 varieties of dates. The date harvest starts in September and lasts a couple of months, so that is the best time to stop in Agdez for the freshest ones. After a short tea break here, we continue by driving away from the main road along the ancient caravan route
In the afternoon we drive further south still, to M'hamid, the very gate to the desert and the end of the paved road. This is where the Sahara starts. Here a one-one and a half-hour camel ride leads to the highest dune to enjoy an unforgettable sunset.
Day 2 : Back to Ouarzazate 
The return trip begins along another track crossing the "hammada" (flat, stony desert) before joining the paved road and drive to Tamegroute for a visit to the potteries. Later we pass through Tamgroute, where a stop for the potteries famous for the green glaze, which you may have already seen in Marrakesh, and also for its ancient Quranic library with exquisite hand-written Arabic texts.
From here the road leads north again to Tamnougalt Kasbah (one of the most ancient Kasbahs in the south of Morocco) for lunch. We arrive back in Ouarzazate, at the end of the afternoon, on the other side of the mountain pass of Tizi-n-Tinfifite (1660m). 
6 days desert tour from fez , fez desert tour , best 6 days tour
sunrise camel ride in Mhamid Desert

Pick up from your  riad / hotel on the tour day ( or the closest accessible point )

Comfortable tent at a our Sahara desert camp

Sunset camel ride in Erg of Mhamid

Sand boarding 

Breakfast

Breakfast, shower at the camp operator's lodge in Mhamid

Camel Ride

A/C modern minibus driven by an English / French speaking driver / guide ( Maximum of 17 passengers)

1 Dinner

Accommodation included: 1 nights
✘

Gratuities 

✘

Lunch

✘

Drinks

✘

Tips
Fez Desert Trips you might also like :
2-days Desert Tour  From Ouarzazate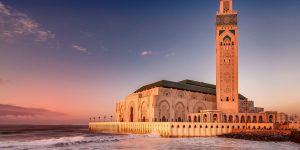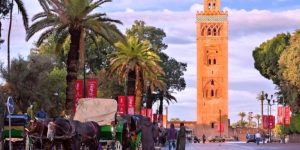 Fez Desert Tours Packages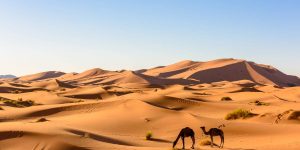 Fez Full Day Trip Packages