11 Days Tour From Tangier To Casablanca Via Desert
Best 11 Days Tour From Tangier To Casablanca Via Merzouga 
Tangier Desert Tours: Morocco Tours Travel | Marrakech Adventure Tours | 11-Days 10 Night Morocco Desert Trip | 11-Days 10 Nights Fes Holidays | 11-Days 10-Nights Morocco Wildlife Holidays Tours .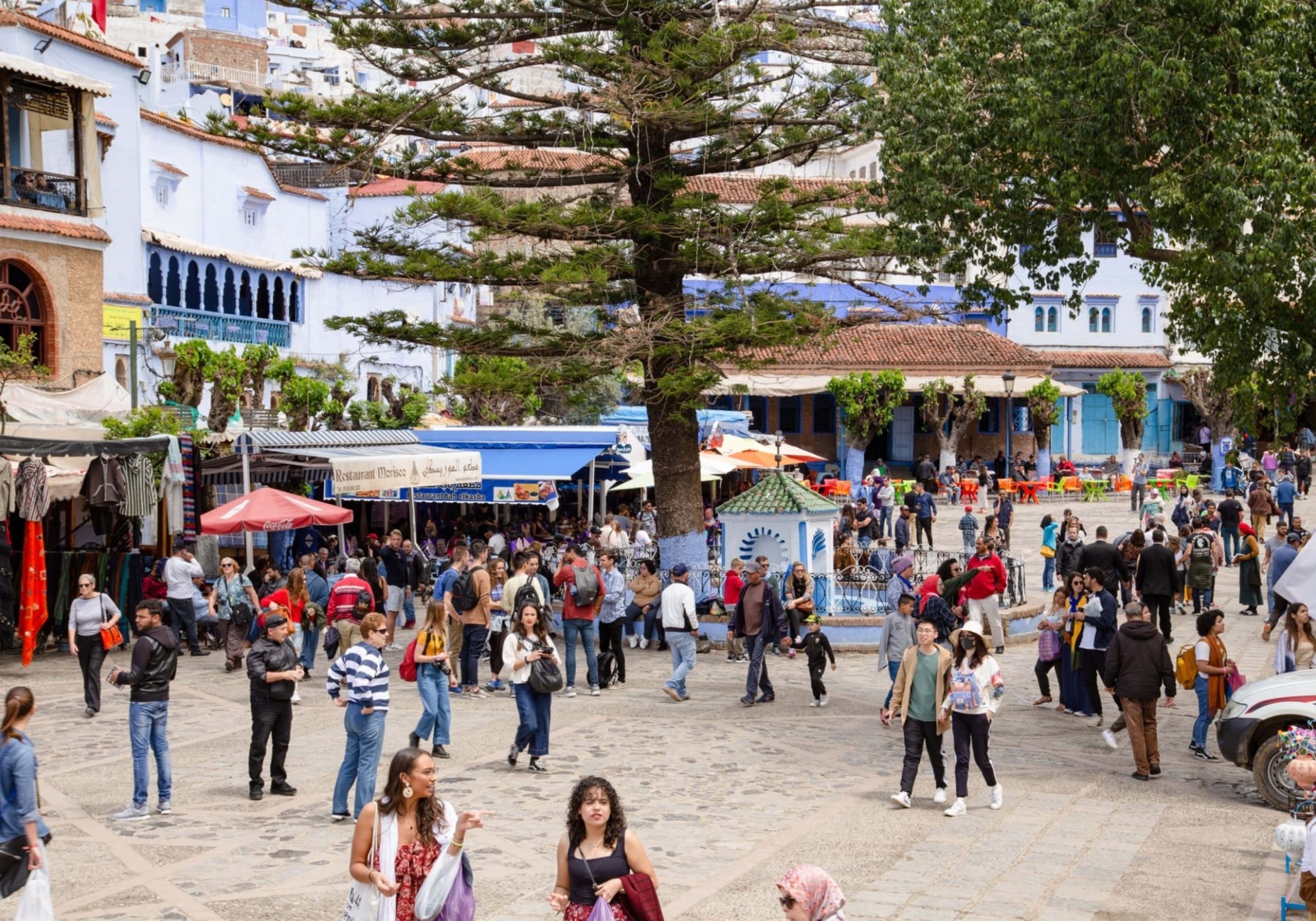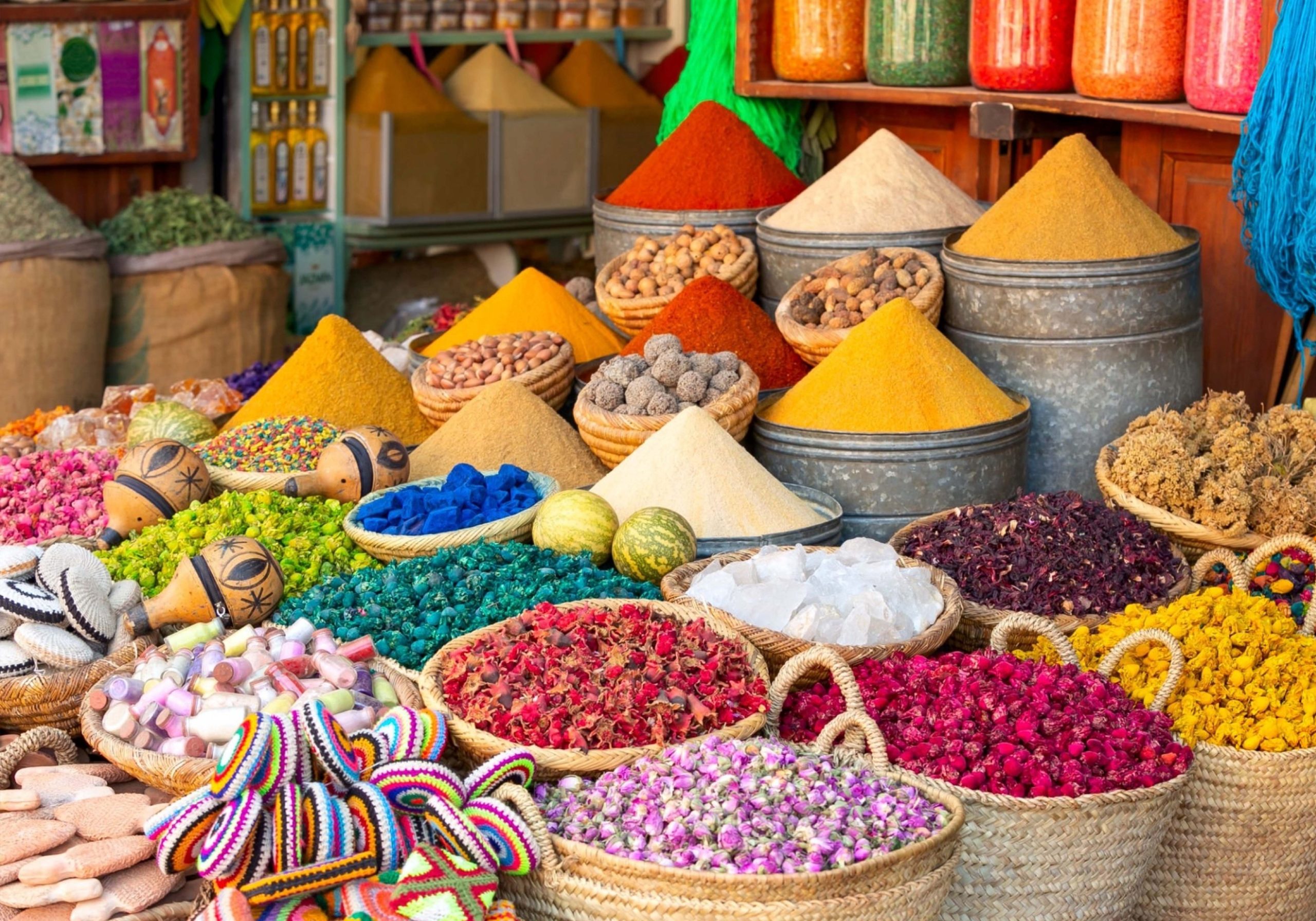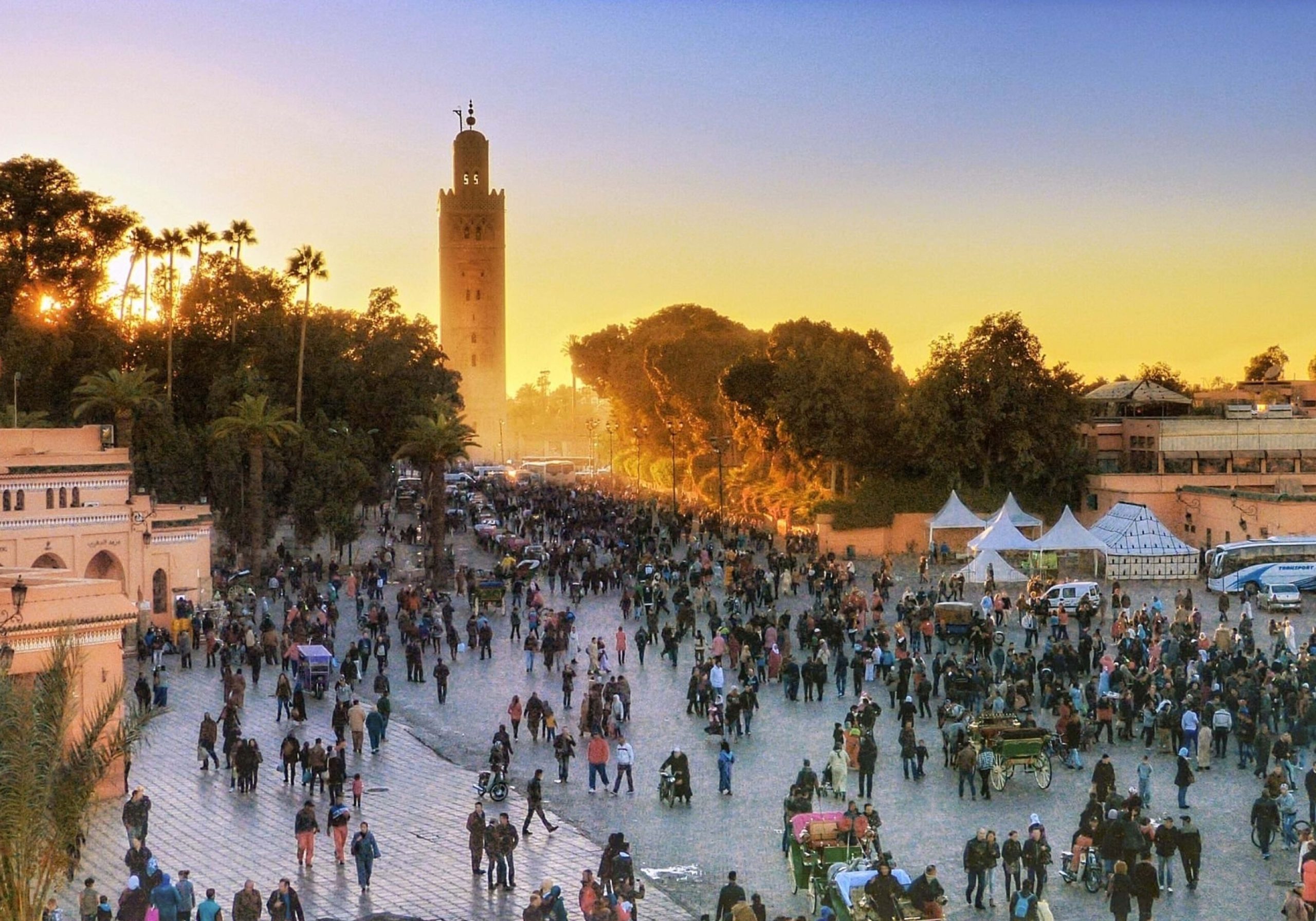 11-Days From Tangier To Casablanca  Via Merzouga Desert Tour
Are you planning 11 days tour  of enjoyment? We have specifically designed tour packages covering numerous parts of the country here. Take up the classic golden triangle tour or  best 11-days desert tour  if you are looking for a flawless time. If you love heritage and culture, you can take up World Morocco tours to explore the 11 Days tour from Tangier Via desert Tour from tangier  . Do you love nature? Take the south Morocco  hill station tour or the Morocco desert tour. Are you planning a relaxing time? You can choose nightlife style Sahara Desert  tour packages or stick with World Morocco  spiritual vacation time. 
11-Day tour from Tangier to Casablanca Via  Merzouga desert trip
 This 11-day itinerary combines culture, history, and adventure. Begin in northern Morocco in Tangier and Chefchaouen before your way south to Fes, through the desert, and over the Atlas Mountains to Marrakech. you will discover the influence of empires and dynasties on Morocco, from Fes the spiritual capital to Meknes and amazing gates. 11 days tour from tangier 11 days tour from tangier , 11 tour from tangier to Casablanca
Departures from Tangier  occur on a daily basis. the best of 11 days tour from tangier to Casablanca  is packed with many sites, making your tour interesting as you'll be experiencing one scenery after another. The incredible change of landscape is stunning: From the Haouz plains near Marrakech to several valleys and oases including High Atlas Mountains, rocky plateaus, and the dramatic Erg Chebbi dunes. So if you'd like to discover the deepest of Moroccan desert, this is the best trip for you.
11 days desert tour from Tangier to Marrakech Marrakech summary :
Day 1 : Arrival in Tangier – Chefchaouen Via Tetouen City
Day 2: Travel To Fez Volubilis and Meknes  from  Chefchaouen
Day 3 Fes Imperial City – Medieval Medina
Day 4 : Drive to Merzouga Sahara Desert – Sunset Camel Ride
Day 5 :Erg Chebbi Desert Excursions – Camel trek
Day 6 : Merzouga to Dades Valley 
Day 7 : Dades Vlley to Marrakech Via aite ben hadou
Day 8 Sightseeing Tour in Marrakech
Day 9 : Day Trip To Essaouira from Marrakech 
Day 10: Essaouira to Casablanca 
Day 11 : transfer to airporte Tanger or Casablanca 
Program Itinerary of Private Tangier to Casablanca via Merzouga camel ride details :
Spend 11 days exploring Morocco with a dedicated guide on this comprehensive tour. Planning an excursion like this may be difficult and time consuming, but booking this tour means that everything is arranged for you and you can focus on enjoying yourself. After hotel pickup in Tangier , head out to visit landmarks such as Chefchaouen Meknes Fez Sahara Desert , Ouarzazate and Ait Ben Haddou, Marrakech , and other important points of interest. Best 11 days tour , best 11 days tour , best 11 days tour 
The trip of 11-days  tour from Tangier to Marrakech via desert , will allow you to live an unforgettable experience, by visiting  around northern Morocco can be difficult to navigate on your own. This private 11-day tour from Tangier solves the problem with confortbale Car transport that accommodates up . Relax with accommodation and breakfast provided plus a personalized itinerary. A guide introduces you to Chefchaouen, the imperial cities of  Meknes, the Roman Ruins of Volubilis, the Holy City of Moulay Idriss, and UNESCO-listed Fes and Marrakech. 
Day 1 : Arriving in Tangier Travel to Chefchaouen
9 Days tour from Tangier to Marrakech or Casablanca   starting from your location ( airport, port, your hotel, or railway ) where our Driver/ Guide will meet you . You will have a tour first around the modern city of Tangier vising the Herclus cave and Cap Spartel , then you will continue your  journey  entering the Rif and reaching Chefchaouen, Berber city meaning "horn", beautiful location, where the contrast of the white and bleu houses arranged in different planes on the highlighted green area irrigated by the river.
Enjoy the scenic route, Chefchaoen offers endless winding narrow streets and picturesque buildings. Find Plaza Outa el Hammam for a restaurant or café and enjoy a meal as you people watch. Though non-muslims are not permitted to enter, the Grand Mosque is still worth a visit. From there, explore the nearby kasbah (old fortification) and tour the garden, museum, and some of the old prison cells. Follow a path outside of the city walls to Hotel Atlas and climb to the rooftop to enjoy a panoramic view of the Blue City. Or, follow the street east to pass over the  Ras el Ma Spring and ascend the path (20-30 minutes) until you reach the abandoned white Spanish Mosque. Enjoy one last view over Chefchaouen as the sun sets behind the mountains. 
Day 2 : Travel to Fez Volubilis and Meknes From Chefchaouen
After Breakfast we will leave Chefchaouen towards the ancient Roman ruins of Volubilis. You will explore the 2000-year-old ruins and learn about life during the Roman Empire. Lunch will  be surved in Meknes, Founded in the 11th century by the Almoravids as a military settlemen. We will take you on a tour around the highlights of Meknes. Then you will head off to Fes. Overnight in your authentic Riad including breakfast. 
Day 3 : fez Imperial City - Medevial Medina
Today  your Local Guide will come to meet you in your hotel then he will take you to Morocco's most fascinating city and the world last surviving Medieval city. You will explore the medina with its "souks" (markets) stopping at the gateway of the Royal Palace, the 9th-century Karouine Mosque and University. You will visit the tomb of the city founder, Moulay Idris II. Lunch will be at one of the traditional restaurants in the old medina. After lunch you will continue to explore the Najarine Fountain, the gateway of the Bab Boujloud, the old harem gardens and the Batha Museum. On the way back to the hotel, we will stop to enjoy a panoramic view of the city. Mausoleum and a famous tannery where skins are cured . 
Day 4 : Travel to Merzouga Sahara Desert
After breakfast at the hotel, you will travel to Merzouga via Errachidia and Erfoud. You will pass through the fascinating Tizi-N-talghamt mountain pass and the Ziz Gorge, taking in views of the High Atlas plateau. You will notice how the scenery changes, revealing hints of the desert as you approach the city of Errachidia. There, you will have lunch and enjoy Berber hospitality. Afterwards, you will travel along the luxuriant Ziz Valley, stopping for panoramic views along the way to Erfoud and Rissani. Arrival to Merzouga will be during the afternoon. You will be welcomed with a glass of mint tea before take the camel ride to Camp to spend magic night under the stare.
Day 5 : Erg Chabbi Desert Excursion Camel Trek
Today we explore Merzouga Sahara desert in a 4×4 tour. We will visit the Khamlia village where we meet and listen to local Gnawa people, musicians and we will learn about their traditional music. We visit and have some tea with local Nomad families living in the Merzouga desert. We will drive in desert dunes to explore the large desert of Erg Chebbi. We also visit the city of Rissani which is a fortified village and we explore traditional souk. We enjoy a camel ride in the desert in Merzouga with a local Merzouga camel guide to exploring dunes in Morocco. We reach Merzouga desert camp where we will have Berber dinner, we enjoy Berber music and we stay this night in desert tents in Merzouga.
Day 6 : Erg Chebbi To Dades Valley
You can admire the wonderful sunrise on the top of the big dunes of Erg Chebbi, just before you return to Auberge. There you will have your breakfast and also can take a shower. The driver will be waiting to start the trip heading the Dades Valley. If you would like to rock climb or hike the Todra Gorge, you can stop here and spend your afternoon there. Or you could enjoy lunch in the Gorge before heading to Dades Valley. In the afternoon you will arrive at your Hotel at Dades Valley
Day 7 : Dades Valley to Marrakech via Ait Ben Hadou
After breakfast we'll drive through the Dades Valley towards Kalaat Mgouna and Ouarzazate. The route through the Dades Valley, the way of the thousand Kasbahs, provides numerous photo opportunities. We'll visit the Roses valley and Skoura village, then continue to Ouarzazat, "the Hollywood of Africa". Lunch is at the famous Ait Ben Haddou kasbah, the largest Kasbah in Morocco. After touring this UNESCO World Heritage site, our journey will continue through the majestic Tizi nTichka pass, reaching an altitude of 2260m, over the High Atlas Mountains. We will stop to enjoy the impressive views and visit the argan oil cooperative. We will arrive in Marrakech late afternoon.
Day 8 : Explore Marrakech
 In this Day we explore Marrakech in a guided tour. After breakfast at the riad, we start our exploration of Marrakech, "the Red City of Morocco". We will ensure that you visit the most important sites of historical and cultural interest, including the Majorelle Gardens, the Koutoubia Tower, the Saadian tombs and the Bahia Palace. After Lunch at a restaurant near the square, you will walk through the souks and view hundreds of handicrafts. In the afternoon, you will have some free time to wander by yourself other parts of the city.
Day 9 : Day trip to Essaouira from Marrakech
You arrive to Essaouira, where You have the chance to wander the ancient streets and imagine what life has come before us. The streets have a genuinely Portuguese feel, after they renamed the city in the 16th century and used it as a port city of their own. Here You can dine on fish straight out of the sea at any number of local restaurants,
Day 10 : Travel to Casablanca from Essaouira
After having breakfast, the trip will be resumed to vist Essaouira( a coastal cit). After a drive of 2 hours and half, tou will be exploring  Essaouira through its alleys. You will discover the Skala Fortress which was built by a French architect in 1765 . His name is Théodore Cornut.
Watching the a plenty of handicrafts will be an amusement. Essouira is one of the best direction of surfers because of its unstoppable wind during the year. Essouirra was a home of many civilizations. The portuguese's architecture is revealed in the historical buildings of the city like the blue doors. "Jewel of the Atlabtic" is what Essouira considered as.
Another interesting place you will go to see is where Rgan oil is produced.  Argan oil can be used to eat or as a cosmetic after it is exported to specialized companies. The hard wood of Argan's tree may be also used to construct houses. In order extract the kernels, the argan fruit should be dried in the open air and remove the fleshy pulp after that.  Beside Argan's production, fishing is another source of source of living for people . 
Day 10 : Travel to Tangier From Casablanca via assila
After breakfast, we drive back to tangier via Assila from Casablanca airport, where the tour ends
An air conditioned 4×4 or Minivan, depending on the number of the group

Fuel

English/French/Spanish speaking driver during the tour

Pick up & Drop off at your accommodations

Overnight in Dades gorges or Skoura  or Ouarzazate in a traditional comfortable Hotel. Possibility to upgrade to a deluxe hotel on a private tour

Camel Trek to overnight in Luxury Camp with Ensuite-bathroom and shower

Private rooms/tents

Dinner and breakfast are daily included excepte chefchaouen and marrakech 

Free time to explore the sites such as Ait Ben Haddou kasbah, Walks, Canyons, Breaks for photos,..Etc

Ait Ben Haddou

No forced Shopping

No hidden costs
Explore the pearl of the north the blue city of Chefchaouen
& its blue picturesque streets
Explore the city of tangier: Kasbah, cap spartel, Hercules caves
Visit and discover the imperial cities of morocco: Marrakech, Meknes and Fes
Explore Fez, the country's cultural capital, stopping at souks,
tanneries, madrasas, and mosques.
Admire the lush gardens of Marrakech and check out the snake
charmers in Jemma el Fnaa Square.
Ride camels in the Sahara desert in an unforgettable experience
Sleep and enjoy an exceptional overnight in desert camp
Visit and explore the world heritage unesco Kasbahs
Stroll the labyrinth souks of Marrakech with your guide
Enjoy the stunning views of valleys & palm groves during our drive to desert
Discover the Moroccan traditions and culture an meet local berbers.
Map 11-Days From Tangier To Casablanca  Via Merzouga Desert Tour